Adobe has taken on the role as one of the fastest growing stocks on the market and this week could set the tone for the company's development for the coming year. On Thursday, ADEB is scheduled to release their first quarterly report in 2018 and expectations are high.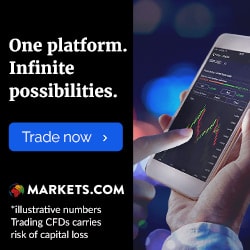 Over the past 12 months, the Adobe stock has grown by over 80% and nothing seems to be able to slow it down. On Wednesday, Adobe surged 2.2% and set a new all-time high at 218 then the stock dropped slightly before breaking 221 on Friday just before closing. Signs indicate that the stock will most likely continue the trend when the market opens on Monday.
Moreover, Adobe is scheduled for the first quarterly report on Thursday and considering the impressive growth during 2017, investors are predicting a strong report. According to early calculations, Adobe is closing in on a 52% growth in earnings per share ($1.43) and 21% in total revenue ($2.04 billion) year-over-year, meaning Adobe would be on track for another record-breaking year.
Other Stocks To Keep an Eye On This Week
In addition to Adobe's quarterly report, Broadcom Limited will publish their report this week and it might be the last report from the semiconductor giant before the alleged merger with Qualcomm. In fact, the Broadcom Limited report could be crucial to the deal.
We're also waiting to hear news from Netflix about the coming year's production. Additionally, Whole Foods Market has a meeting planned with vendors and brands to settle the tension that's been rising since Amazon acquired the company last year. 
Find the best trading platform. You capital is at risk when trading. Be careful.