Both Amazon and Netflix have been performing exceptionally well over the past year and both company stocks have surged to record levels. But what stock is the better option? The answer lies in product pricing.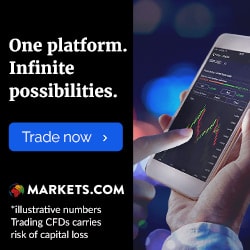 Two of the world's largest tech companies are experiencing tremendous growth and they have investors lining up. In less than two months, Amazon stocks and Netflix stocks have grown by 27% and 45% respectively, and they both just hit record high numbers.
On top of that, both stocks are set to continue the ongoing trend for the rest of the year and as investment opportunities, they both look hot. The question, however, is what stock is the better option?
According to most experts, the pick is fairly easy and it all lies in product pricing and what they offer.
Is Amazon or Netflix Better?
Amazon has gotten famous for offering low-cost options and outsmarting competitors with lower prices. Even though it gives them an option to gain more market share, it limits their quick growth and exclusiveness. Amazon also doesn't sell innovative products but instead relies heavily on others for the product.
Netflix, on the other hand, offers a great product and is changing the way customers want to experience video. More importantly, they have priced themselves at a fair level where they could increase their prices without anyone being bothered.
Mark Tepper CEO of Strategic Wealth Partners told CNBC, "[Netflix] could easily raise prices by 50 percent, and nobody would bat an eye, so we would take Netflix at this level." And Tepper is not alone.
Todd Gordon, founder of TradingAnalysis.com, agrees that Netflix looks stronger and has even predicted that the stock could grow to upwards of $500 and even up to $750. He added, "I hold Amazon, but based on this analysis, I'm going to get into some Netflix." 
Find the best trading platform. You capital is at risk when trading. Be careful.