The staff working for the US Commodity Futures Trading Commission have been cleared to trade cryptocurrencies but under strict guidelines. The CFTC started overseeing Bitcoin futures a while back which led the agency to ban staff from trading.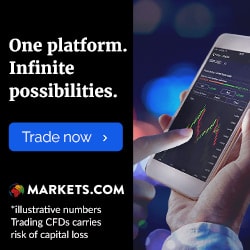 For the past few months, staff working for the CFTC have been banned from trading cryptocurrencies due to the risk of insider trading. However, after multiple inquiries about the issue from staff members, management has now allowed staff to trade digital currencies. The new guidelines make the CFTC one of the first government agencies in the United States to clear cryptocurrencies.
However, staff are not free to trade in whatever manner they choose but instead have to follow strict agency guidelines, which is not at all strange for an agency like the CFTC.
These are the CFTCs new trading regulations:
The CFTC has decided that virtual currencies should be considered and dealt with as regular commodities, meaning all commodity staff regulations apply.
The staff at the CFTC are not allowed to trade cryptocurrencies with margin. That means that no CFD trading is allowed until the guidelines are updated.
The staff is not allowed to trade Bitcoin as futures since that is the particular trading that the agency oversees. If the agency's tasks are updated the guidelines will follow.
The staff that is directly working with the virtual currencies and regulation is still banned from trading cryptocurrencies. The above-mentioned regulation only applies to other staff.
Risks of Insider Bitcoin Trading
Naturally, the decision has raised concerns from many sources since the regulation creates a considerable risk of insider trading. And even though the regulation outlines that staff is not allowed to trade on information gleaned from their jobs, not everyone is convinced.
Angela Walch, a professor that specializes in digital money at St. Mary's University School of Law, thinks the decision is outrageous. "This is actually mind-boggling that they are allowing investing in this at all. It could absolutely skew their regulatory decisions," Walch said.
Whether it is a good decision is yet to be seen but there is no doubt that the Commodity and Futures Trading Commission is leading the regulation of cryptocurrencies. In fact, the CFTC is leading the regulation with quite an open mind, especially compared to other financial agencies in the United States.
One exception is the US Securities and Exchange Commission, which also allows their staff to trade cryptocurrencies. However, the dilemma isn't as big since the SEC isn't actually overseeing the cryptocurrency market yet.
Find the best trading platform. You capital is at risk when trading. Be careful.