The European Union and the Chinese government have responded with restrictions on American imports in response to Trump's imposed steel tariffs. Is this the beginning of a trade war and how can it affect the market?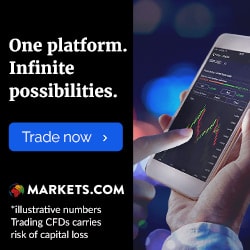 Last week Donald Trump announced that he wanted to introduce a 25% tariff on steel and aluminum. Trump's decision has been questioned by many and has resulted in the resignation of the president's economic advisor Gary Cohn.
In a direct response to the decision, leaders of the European Union started planning their own tariffs, although it can take upwards of two months before they're actually in place. Cecilia Malmström, the European Commissioner for Trade, has stated that the food industry is being targeted and that products like peanut butter, orange juice, and bourbon will be the main focus.
As if that wasn't enough China has now joined developments and by the looks of it, we are at the beginning of a major global trade war.
How would a trade war affect the market?
Many experts agree that the decision made by Trump last week was more political than economic, which is the reason his economic advisor decided to leave. The issue with a political based trade war is that it can have huge implications for several industries and not only the ones targeted.
In this case, the car industry is at high risk due to the increasing prices of steel and both GM and Ford are already set for big losses because of it. If the EU comes through with their tariffs the food industry could be hit hard in the second quarter.
Protect yourself against the trade war
There is never a sure way of protecting your portfolio from a trade war but right now the tech industry looks like a good bet. Firstly because tech stocks are soaring with Netflix leading the way and companies such as Amazon and Apple following suit. Secondly, it's unlikely that any country will impose tariffs on the industry.
A good way of protecting yourself against falling stock prices is to "go short" and bet against the market, and for that CFD stock trading offer good possibilities.
Find the best trading platform. You capital is at risk when trading. Be careful.