Ashford Investments is a newly-launched broker geared towards offering its clients multiple trading operations including Forex, CFDs (Contract for Difference), cryptocurrencies and high-frequency investments. The brokerage was established in 2015 to provide binary options broker services and is owned and managed by Teres Media BG Limited. It has made a good reputation for itself in the community and has stood out as one of the top leaders.
There are numerous fruitful opportunities accorded to clients of this broker. Certainly, there's the alluring Ashford Investments demo account that helps you hone your trading skills but this Ashford Investments Review will also cover issues to do with its reliability and genuineness owing to the huge number of scam sites on the online trading industry.
Once you are done going through this review, you'll have a clear picture as to whether or not the company can be trusted. In addition, we will discuss trading platforms that are suitable alternatives to this brokerage as well as the range of services that they offer. So, let's get started as we shed some light on this online trading brokerage to determine if it is a suitable trading platform.
Find the best trading platform. You capital is at risk when trading. Be careful.
Is Ashford Investments A Scam? Is Ashford Investments Regulated?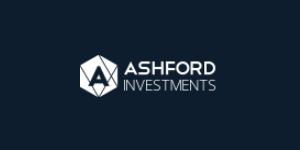 Ashford Investments is based in Bulgaria, specifically in Sofia. However, the company is not regulated by the local FSC or any broker license provider. Based on our research, we can confidently say that Bulgarian authorities do not take it upon themselves to review binary options providers. That said, multiple Ashford Investments Scam reviews have termed it as genuine, reliable and definitely not one of the scams plying their trade on the internet today. With that said, we always advise to not use any unregulated brokers
The platform runs smoothly on all devices and has all the required encryption standards that safeguard your transaction and personal details. Regardless of these positive aspects about Ashford, we would not recommend the broker to you because it is not licensed and neither is it regulated.
Further, stock brokers have several trading methods at their disposal which include FX/CFD, Turbo options, Long-term options, Ladder options, pair options, and ASH Follow among others. To kickstart your trading with this broker, you'll need to go through a few procedures. First, you'll be required to fill a registration form where you'll be prompted to choose one of the 5 account programs available.
Then if yours isn't a free or demo account, you'll be required to make a deposit and the minimum amount falls in the Bronze category which happens to be the lowest tier available. As such, you'll be required to make a $250 initial deposit. Once you're done with the aforementioned, you can start trading.
Alternatives To Ashford Investments
There are a host of brokerage alternatives to Ashford Investments which traders can try out. Let's discuss two which we've already reviewed. First and foremost, our Markets.com Review only had positives to say about this investment services firm. The platform is regulated by Cyprus Securities and Exchange Commission (CySEC) which means it can be trusted. Also, the firm has several trading tiers and offers an incredibly low initial deposit of $100 which favors beginners. IQ Option is another trading platform worth a mention. Aside from applying SSL encryption standards, the broker strictly adheres to Anti-Money Laundering policies which consequently make the platform a secure one.