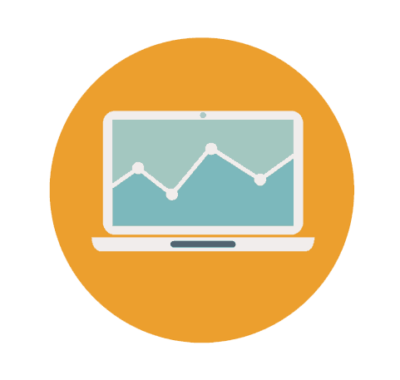 Day trading requires a lot of practice like most things that you want to excel at in life. In fact, it can take several years for a trader to master all the skills needed to become really profitable. Not only does it require a lot of time but it will also cost a lot of money unless you use a day trading simulator to limit your spending. A day trading simulator is really just another term for a demo account and there are many benefits of using one, the main one being that you can trade without risk.
What Is a Day Trading Simulator?
A free day trading simulator, also known as a demo account, is a special trading account that you can open with a broker to trade under real market conditions using virtual money. In most cases, the broker provides you with between $10,000 and $100,000 that can be used to trade on the platforms following actual market prices. The balance is usually unlimited meaning it gets automatically refilled when needed.
Day trading simulators have many purposes. For example, you can use them to learn how to day trade, familiarize yourself with a new trading platform, develop strategies, test new analytic tools, or just to build up confidence before you start trading with your own real money.
What Is the Best Day Trading Simulator?
dThat is a highly objective question, and the answer depends on what you're looking for. Generally speaking, the best day trading simulators are free, infinite in terms of funding, and should provide access to all or at least most of a broker's available tools. Another thing to look out for is how easy it is to switch between your regular trading account and your demo account.
The more features a day trading simulator offers, the better it tends to be, and the more accurate your trading experience will be. Just note that a day trading simulator can't mimic the physiological aspects of investing your own hard-earned money. There are differences between day trading with a demo account and day trading with a real account but we will talk more about that in a minute. First, we'll take a look at some of the best day trading simulators out there.
Day trading simulator app
Today, most brokers with day trading simulators have mobile versions of their simulators. That means you can practice day trading on your smartphone or on your tablet and even use a day trading simulator app when you're on the go.
Best Free Day Trading Simulators
In our opinion, the best way to day trade is by using CFDs, and the reason for that is the number of different markets you get access to at once. You can literally trade cryptocurrencies, commodities, stocks, and forex on the same platform at the same time.
Also, all of the best CFD brokers that we recommend to our readers provide some form of day trading simulator or demo account.
Find the best trading platform. You capital is at risk when trading. Be careful.
Risks of Using a Day Trading Simulator
We briefly mentioned that a day trading simulator can't mimic the physiological effects that real trading has on humans, and that creates increased risks for certain people.
It has been scientifically proven that humans are willing to take more risks and act more irrational when spending someone else's money. These tendencies increase when humans get to use virtual money. The result of this is that some traders make unnecessary risks when they change from a simulator to real trading. Naturally, this can lead to a substantial loss of actual money and is something you have to watch out for.
Let Us Summarize Day Trading Simulators
Free day trading simulators are an essential tool for any successful trading strategy, and they can give you an edge compared to other traders when used right. All the brokers we have recommended offer day trading simulators, and you can read more about each and everyone in our CFD broker reviews. Just keep in mind that there are differences between trading with virtual money and using your own so you have to be careful when switching between the two types of trading.