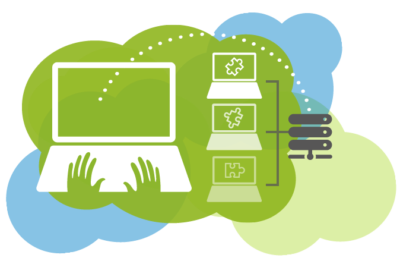 Looking for the best demo trading account? A great day trading simulator? Wondering who actually offers the best free trading demo account? Confused about which broker you should use? No worries, we are here to help you make an informed decision. We have many years of day trading experience and are here to help.
Here Are the Best Demo Accounts in 2018:
Picking the best demo trading account was a lot easier 10 years ago, there weren't so many options. Today there are hundreds of demo accounts to choose from.
What is a Demo Account?
A demo account is one of the most important tools for traders today. It's a free, no risk trading account that you can use to practice trading with virtual funds. All of the best brokers offer demo accounts in one way or another, and it's something you need to consider using.
Just imagine being able to trade on a regular trading platform under real market conditions, but without the fear of losing any real money. It's an amazing opportunity that day traders didn't have just a few years ago.
Obviously, you won't be able to make any money from trading with a demo account, but you can learn and improve your skills so you have better opportunities for in the future.
Should I Open a Demo Account?
Yes, you should most definitely open a demo account. Not only will it allow you to become a better trader, but it will improve your safety while trading. And as you probably know, safety is of the utmost importance to us.
As mentioned, all of the brokers that we recommend on this site are 100% safe and they all offer demo accounts. However, some demo accounts are better than others, i.e. they come with more virtual funds or fewer limitations. If you're looking for the best demo account broker, we suggest taking a look at the list further down on this page.
Best demo account for CFD, Forex or Stocks?
One of the first things you need to do is to dig deep and find out what you actually want to trade. Are you looking to trade CFDs?, Forex / Currencies? or Stocks? It will make a difference as there as each broker specializes in different areas. The best demo trading account will be dependent on what you want to trade.
Day trading – Best trading demo account and day trading simulator
When it comes to general trading, also known as day trading, there are a few brokers that are pretty solid picks overall. Brokers that offer Forex trading, Stock trading and Cryptocurrency trading, all via CFDs. We are going to give a short introduction to list a few brokers we think are best for a demo trading account. When it comes to a day trading simulator, one of our goals, is to list the ones that are free of charge.
1. 24Option – Offers a Free and Educational Demo Account
24Option has been around for ages and is a well-known brand in the industry. In fact, 24Option is considered to be the best forex broker in Europe. They started out in binary options but have since rebranded their platform and now offer CFD trading, forex trading, stock trading, and cryptos. We think 24Option is a great pick for opening a demo account as they excel in education. The demo account which is free of charge comes with $100,000 in virtual funds and is easy to sign up for.
Trading Platform: The MetaTrader 4
Demo Account: Yes, unlimited
Virtual Funds: $100,000
Read our full 24Option review
Find the best trading platform. You capital is at risk when trading. Be careful.
2. Plus500 – One of the Best Demo Accounts on the Market and a Huge Selection of Assets
Plus500 is another major broker, and they offer one of the best free trading demo accounts on the market. One of the great benefits of Plus500 is the huge selection of assets they offer as well as their in-house developed award-winning platform. Make sure to try this demo account to optimize your own opportunities today. Remember that it's easy to switch from your demo account to your regular trading account in case you want to test a new strategy.
Platform: Plus500
Demo Account: Yes, unlimited
Virtual Funds: $20,000
Read our full Plus500 review
Find the best trading platform. You capital is at risk when trading. Be careful.
3. eToro – One of the Best Brokers Offering Copy Trading and a Free Demo Account
eToro is a versatile broker with a 100% free demo account. What makes eToro so great is that they also offer copy trading and a huge social trading network. You can literally copy and follow other professionals to maximize your own profits. Signing up for a free demo account with eToro is really easy.
Platform: eToro
Demo Account: Yes, unlimited
Virtual Funds: $10,000
Read our full eToro review
Find the best trading platform. You capital is at risk when trading. Be careful.
4. IQ Option – Best Demo Account On the Market
If we had to pick one broker to rule them all when it comes to demo accounts it would for sure be IQ Option. Not only is it very easy to sign up with them, but you also get full access to the best platform in the industry. This broker is a must try, trust us. Trade on stocks, forex, cryptocurrencies, ETFs, and more using a world-renowned platform and switch between your demo account and regular account with one click.
Platform: IQ Option
Demo Account: Yes, unlimited
Virtual Funds: $10,000
Read our full IQ Option review
Find the best trading platform. You capital is at risk when trading. Be careful.
5. Markets.com – An Innovative Leader with A large Selection of Assets and a Great Demo Account
Markets.com has been one of our favorite brokers for a long time and when they decided to only offer the MetaTrader 5 we got more excited than ever before. Today, they offer more than 2,000 assets, an amazing customer support, and a great and completely unlimited demo account. In fact, Markets.com was one of the first demo accounts we ever opened and we still use it regularly to this day.
Platform: MetaTrader 5
Demo Account: Yes, unlimited
Virtual Funds: $10,000
Read our full Markets.com review
Find the best trading platform. You capital is at risk when trading. Be careful.
Best Demo Trading Account UK
Which broker offers the best demo trading account in the UK? Most of the brokers we are reviewing offers both demo accounts and real accounts to UK based clients. To operate in the UK a broker needs an FCA license. FCA is short for Financial Conduct Authority. These guys are the good guys that make sure the brokers are acting accordingly and following all the regulation. Regardless if you are signing up for a trading demo account or a real account, you want the broker to have an FCA license if you are based in the UK.
The brokers listed above are all great options if you are looking for a demo account in the UK.
Best trading Demo Account US
The selection is much slimmer in the US, you will not have as many options as you will have in the UK or Europe. The main reason for that is that there is simply a lot fewer brokers operating in the US due to harder regulations. Its quite though setting up a broker for US based clients. However, the are a few exepctions. For example, IG Markets – which is one of the leading brokers in the UK – has a binary options broker based on the US called Nadex which you can read more about in our IG Markets review.
Oanda is another great forex broker that offers their servies to American clients and as an excellent trading demo account US. Just beware that Oanda doesn't provide CFD products for the american market but only forex trading. Learn more about this American demo broker in our Oanda review.