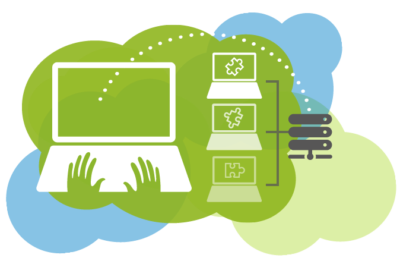 Looking for the best demo trading account? A great day trading simulator? Hard to understand what broker to use? Who actually offers the best free trading demo account? No worries, we are here to help you make an informed decision.  We have many years of day trading experience and are here to help.
Picking the best demo trading account was a lot easier 10 years ago, there weren't so many options. Today, we have there are hundreds of demo accounts to choose from.
Best demo account for CFD, Forex or Stocks?
One of the first things you need to do is to dig deep and find out what you actually want to trade. Are you looking to trade CFDs?, Forex / Currencies? or Stocks? It will make a difference as there as each broker specializes in different areas. The best demo trading account will be dependent on what you want to trade.
Day trading – Best trading demo account and day trading simulator
When it comes to general trading, also known as day trading, there are a few brokers that are pretty solid picks overall. Brokers that offer Forex trading, Stock trading and Cryptocurrency trading, all via CFDs. We are going to give a short introduction to list a few brokers we think are best for a demo trading account. When it comes to a day trading simulator, one of our goals, is to list the ones that are free of charge.
24Option – Offers a free and education demo account
24Options has been around for ages and is a well-known brand in the industry. They started out in binary options but has rebranded their platform and now offers CFD trading, forex trading, stock trading, and cryptos.  We think 24Option is a great pick for opening a demo account as they excel in education. The demo account is also free of charge and easy to sign up to.
Read our full 24Option review.
Plus500 – One of the best demo accounts on the market and a huge selection of assets
Plus500 is another major broker and they offer one of the best free trading demo accounts on the market. One of the great benefits with Plus500 is the huge selection of assets they have, and their in-house developed and award-winning platform. Make sure to try this demo account.
Read our full Plus500 review.
eToro – One of the best brokers, offers copy trading and a free trading demo account
eToro is a versatile broker with a 100% free demo account, what makes eToro so great is that they offer copy trading. You can literally copy and follow the professionals. Signing up for a free demo account with eToro is really easy.
Read our full eToro review.
IQ Option – Best demo account of all brokers
If we had to pick one broker to rule them all when it comes to demo accounts it would for sure be IQ Option. Not only is it very easy to sign up, you also get full access to the best platform in the industry. This is a must try.
Read our fill IQ Option review.
Best demo trading account UK
Which broker offers the best demo trading account in the UK? Most of the brokers we are reviewing offers both demo accounts and real accounts to UK based clients. To operate in the UK a broker needs an FCA license. FCA is short for Financial Conduct Authority. These guys are the good guys that make sure the brokers are acting accordingly. Regardless if you are signing up for a trading demo account or a real account, you want the broker to have an FCA license if you are based in the UK.
The brokers listed above are all great options if you are looking for a demo account in the US.
Best trading demo account US
Here the picking is much slimmer, you will not have as many options as you will have in the UK or Europe. The main reason for that is that there is simply a lot fewer brokers operating in the US due to harder regulations. Its quite though setting up a broker for US based clients.
IG Market Review – We highly recommend checking out IG if you are based in the US, this broker is one of the best brokers in the world and offers an outstanding demo account.
Name: IG
Free demo account: YES
Virtual funds: 30 000