Best forex broker in the UK? That depends a lot on what you are looking for of course, but hey, we are going to make a few solid recommendations and you take it from there. Its very much a matter of personal preference as the brokers comes with different platforms, designs, and assets. What and how do you want to trade?
Let us give you the answer for the best forex brokers in UK below:
Find the best trading platform. You capital is at risk when trading. Be careful.
Are you new at forex trading? Then we advise you to skip this article for now and go straight to our Best Forex Brokers for Beginners UK instead. Our beginners guide contains a lot of useful information and recommendations for traders that are just getting started and it is much better that you start there.
FCA regulated FX brokers UK

Another equally important factor to consider is regulation and licenses. A broker operating in the UK needs an FCA  license (Financial conduct authority). Without such a license, a broker cannot legally accept UK based clients.  Therefore the first thing you need to do is to make sure that the broker is regulated by the FCA.
Not anyone can just launch a broker in the UK and start accepting forex traders. All brokers operating their business in the UK will need to have a license from FCA. Financial conduct authority. Getting an FCA license is not easy, your product and trading conditions need to be of the highest quality.
It is crucial that the broker you choose is regulated and licensed by the FCA, otherwise, you are likely dealing with a scam or illegitimate broker. Forex trading is associated with high risk, but all risks can be managed. Trading with an unregulated broker introduces a very high risk.
If you look around the web you will be able to find a lot of unregulated brokers and scams. You don't want to be associated with unregulated brokers.
As an example, a broker regulated by the FCA, but not following the minimum requirements set by the FCA, will be fined. Or even worse, might lose their license. An unregulated broker operates without the insight of the FCA and they can pretty much do whatever they want with your money. Freeze the account, manipulate the market or even worse, cease to exist.
Financial conduct authority
The FCA (Financial Conduct Authority) is a financial regulatory in the UK, they are operating their business independent from the United Kingdom Government. The FCAs main purpose is to enforce regulation and provide licenses to financial firms. The FCA regulates these financial firms to provide safety and maintain a good climate in the financial markets in the UK. The FCA was previously called FSA.
The FCA has the power to regulate conduct related to marketing for trading platforms such as Plus500 and eToro. They are responsible for setting the trading conditions and minimum requirements of the brokers.
As an example, they have prohibited bonus payouts and regulated how the brokers are allowing to do marketing. The bonus was simply a way to attract new traders, once they accepted the bonus it came attached with impossible turnover requirements. It made little sense to allow it. Another way they have taken action is that all marketing needs to come with a risk warning attached. "You capital is at risk" or similar.
The FCAs main purpose is to protect the traders in the United Kingdom.
Read our UK Forex Broker Reviews & Compare Brokers
Choosing our favorite brokers in the United Kingdom is not an easy task, there is quite a lot of different brokers to choose from. In our reviews, we have found that Plus500, eToro, IQ option and Markets.com are the best brokers if you are based in the UK. In that order.
All of these brokers offer the most common Forex Pairs including EUR/USD, GBP/USD, USD/CAD, AUD/USD, USD/CHF, USD/JPY and of course many more.
Why are these brokers the top picks in the UK?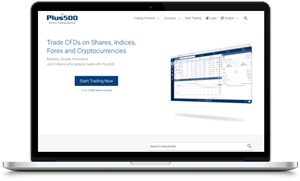 Plus500 – Our top UK forex broker. Offers an outstanding trading platform that's easy on the eye. Is fully regulated and licensed by the FCA. Has a great demo account and is a publicly traded company, which means they are extremely transparent about the way they do business.
Find the best trading platform. You capital is at risk when trading. Be careful.
2. eToro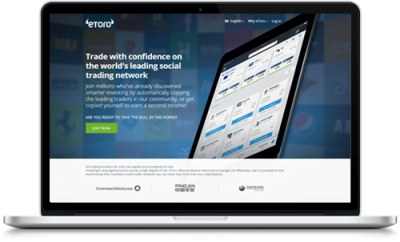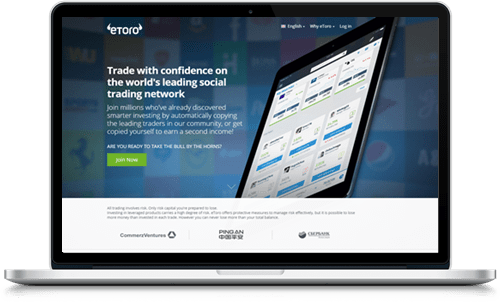 eToro – Who has not heard about the giant copy trading broker that lets you follow other traders? If you are from the United Kingdom then chances are that you already know about this broker. Its an excellent choice for any forex trader.
Find the best trading platform. You capital is at risk when trading. Be careful.
3. IQ Option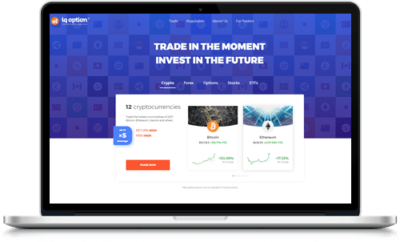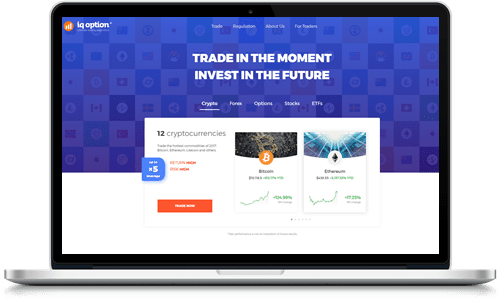 IQ Option – Perhaps not the first broker that comes to mind if you are based in the UK, but do not underestimate IQ Option. The IO Option trading platform is hands down the best trading platform available in the UK. If you don't believe us then sign up for a free demo account and see for yourself.
Find the best trading platform. You capital is at risk when trading. Be careful.
4.Markets.com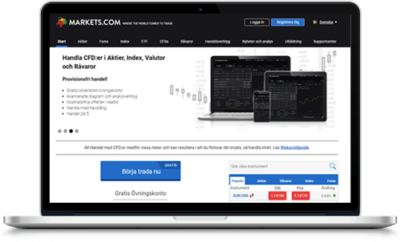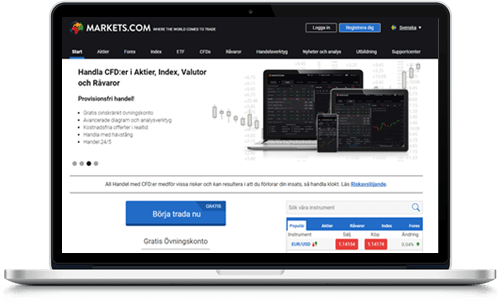 Markets.com – Is one of the biggest forex brokers in the world, and has to be included on any list recommending forex brokers. Markets.com is also available in the UK and offers a great free demo account.
Find the best trading platform. You capital is at risk when trading. Be careful.
Sign up with a free forex demo account
All brokers operating in the UK are offering a free forex demo account that you can use, make use of this when you are choosing what broker to trade with. This is particularly true if you are a beginner.
With a demo account, you can try the trading platform, practice forex trading strategies, and simply have fun without risking any real money.
Are you looking for something else than a forex broker? Check out the Best online trading platforms UK