Let us get straight to the point. This page was created to answer one of the most debated subjects in the trading world: which is the best forex trading platform and software?
We've put the guide together to help you figure out which forex trading platform is best for you and which forex trading software we recommend that you use. So without further ado, let's get to it.
Find the best trading platform. You capital is at risk when trading. Be careful.
Our goal is always to be as unbiased and neutral as possible. We want to provide guides that are easy to understand and that actually help our readers get the answers they are looking for. In order to do so, we have conducted rigorous testings of the top forex trading platforms. Additionally, we've examined the aspects that differentiate the best forex software from most other forex software.
However, we've also reached out to other traders and tried to figure out what you guys look for in a forex trading platform. We then combine that information to create a list of the five best forex platforms right now.
Third Party Forex Platforms
In the world of forex trading, there are two types of platforms that one can use. You can either trade on a forex broker's own platform or on a third-party platform. Now, there are some major differences in how these platforms work and how you access them, but there is not necessarily a solution that's better than the other. In the end, it's up to you to decide which platform suits you the best.
MetaTrader 4 – The Best Forex Trading Software
No list of the leading forex trading platforms would be complete without the mentioning of MetaQuote's renowned MetaTrader 4. This forex platform is considered to be the best free forex trading platform in the world, and we can't do anything but agree. The MetaTrader 4 is easy to use but full of functionality that will help you reach your full capacity as a forex trader. It comes with a fantastic set of charting tools that will help optimize your technical analysis. In addition, it has support for market updates and information needed for detailed fundamental analysis.
However, it is the simple execution and smooth trading experience that sets the MetaTrader 4 apart from most forex trading platform. Also, if you would ever feel like you're missing a feature or need new functions to support your trading, you can look for one of the hundreds of plugins and add-ons that have been designed for the MT4. Alternatively, you can also take matters into your hands and develop your own plugin.
MetaTrader 5 – CFD and Forex Trading Platform
The MetaTrader 5 is another great trading platform developed by MetaQutoes. Although unlike the MT4, the MT5 was designed with better support for CFD trading, meaning it's a better overall trading platform for most traders. That being said, in addition to supporting thousands of CFDs, the MetaTrader 5 also has support for forex trading, effectively making it one of the best forex trading platforms in the world.
Today, many of the leading forex and CFD brokers offer a combination of the MT4 and the MT5, but since the MT5's forex product is constantly being updated and improved, it is slowly becoming the first-hand choice for many forex brokers.
NinjaTrader – A Professional Trading Software for Daytraders
NinjaTrader is another world-leading forex trading software that is used by professional day traders all over the world. Its analytic capabilities are unparalleled, and it provides all of the functionality you could ever need. However, unlike the MetaTrader 4 and the MetaTrader 5, NinjaTrader is not a free forex platform. The software is also considered a bit more complicated to use and not as great for beginners.
TradingView – Leading Forex Exchange Software
TradingView is one of the industry's leading providers of forex exchange rates, market prices, and other important pricing data. They also provide a forex trading platform that can compete with some of the best in the business, and you should definitely give the platform a try if you are interested. Just note that TradingView isn't one of our personal favorites.
Forex Broker's Own Forex Platforms
As mentioned, a broker can decide to either offer one of the above-mentioned forex trading software or develop their own forex platform. In our opinion, some of the top forex trading platforms today have been developed by the brokers themselves, but that's not always the case and it usually only applies to the best forex brokers. We'll talk more about these forex platforms in a bit.
Reviewing and Testing Forex Platforms
We have strict requirements and rules that we follow when reviewing trading platforms and so should you. Naturally, it's always best to go with one of our recommendations since they have all been proven to be safe and really good to use, but if you still want to try and find forex broker on your own, you should follow our tips.
When we evaluate brokers and their forex platforms we look at the following.
Unfortunately, the forex industry is littered with unreliable operators and scam brokers, and you need to be careful when selecting who you trust with your money. Because of this, the most important thing to evaluate is how safe each broker and forex software really is. Luckily, there is a very easy way to do so. Every reliable and safe forex broker in the world is regulated by an independent regulatory body meaning you should never use an unregulated broker.
Today, there are several agencies, government bodies, and other services that regulate the forex market and some are considered more reliable than others. The two top agencies in Europe are the Financial Conduct Authority (FCA) and the Cyprus Securities and Exchange Commission (CySEC). Other leading bodies are the ASIC (Australia), the FSB (South Africa), as well as the CFTC (United States).
When we're reviewing forex platforms, the first thing we double check is that the broker is regulated by a reliable service.
Understandably, there is no point in using a broker that doesn't support the devices you prefer to trade on. Generally speaking, most forex traders trade on a computer, but in the past couple of years, the mobile trading industry has grown rapidly.
Most forex platforms and forex trading software is available in a downloadable desktop version that you can use on PC, Mac, and in many cases Linux. These forex platforms tend to be the main software. Moreover, most brokers also develop web-based versions of their platforms that you can access directly via a web browser. Often times, the web-based forex platforms are somewhat limited compared to the desktop version.
In order for a platform to be considered one of the best in the world it also needs to provide support for mobile trading. Most mobile forex software is available on iOS and Android, and some can also be used on Windows phones and tablets.
If the broker is licensed and regulated and the forex platform has support for the most common devices, we move on to check how the platform works. Is it easy to use? Are their bugs and problems that need to be fixed or does the platform run smoothly? How well-designed are the graphs and charting tools? Etc. As you can imagine, the best forex platforms listed further down on this page all offer the best functionality in the industry, otherwise, we wouldn't recommend them.
Furthermore, we like to make sure that the broker itself is professionally run and that it's easy to get in contact with the customer service. And more importantly, that the customer support can help us and answer questions about the software. Also, it's always a bonus when a broker offers different accounts and perks.
All types of trading come with fees, but only the best brokers can offer competitive prices. When evaluating forex software and platforms, we always calculate all of the fees and charges to get a picture of how much each will trade cost.
Any broker that fails to offer tight spreads, minimum to no broker fees, good exchange rates, and no transaction fees, will not qualify as a top broker. The less you have to pay for great services, the better it is.
One of the last steps of our evaluation process is to check the broker's reputation. At this point, we make sure to check what current and previous customers think of the broker, but also what other services and businesses in the industry think. If a broker has a lot of bad reviews or if we find too many traders complaining of slow withdrawals and other problems, we probably won't recommend that broker. The same goes for their industry reputation. It's usually a very bad sign if a broker seems to have issues with other brokers, or if many other brokers have issues with one particular broker.
The last step is to combine all of the data we've collected with our trading experience to get an idea of how the overall trading experience is. If you're trying to find a forex platform on your own, this is the time where you make your final decision and decide which broker fits your trading style the best.
In our opinion, the best way to do so is by opening a forex trading demo account with the brokers you are considering so that you can take the forex software for a test run. If everything adds up and you feel comfortable, you've probably found a match. If everything adds up for us and we are happy, the broker has been listed below.
Check Our Forex Platform Review and Compare Forex Software
The following five brokers are the ones that we consider to be the best in the business. They all offer the best forex trading software, and they have all gone through our rigorous evaluation process.

1. 24Option – Best Forex Broker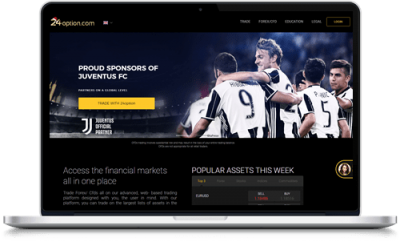 24Option offers the MetaTrader 4 as their main platform, and their overall product is great. As a CFD trader, this broker can be a bit limiting with a few hundred assets, but if you're only planning to trade forex, you don't have to look further. 24Option has integrated the MT4 with its brand in a way that makes forex trading a breeze. In addition, they offer competitive prices, a regulated service, and everything else we look for in a forex platform.
Platform: The MetaTrader 4
Currency Paris: 45+ majors and minors
License: CySEC
Availability: Mac, PC, iOS, and Android
Fees: Fair
Read our 24Option Review

2. Markets.com – Best Over All Broker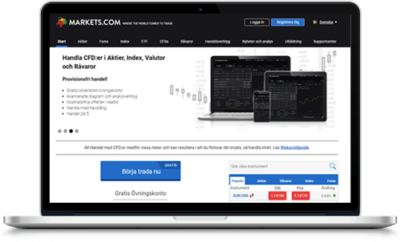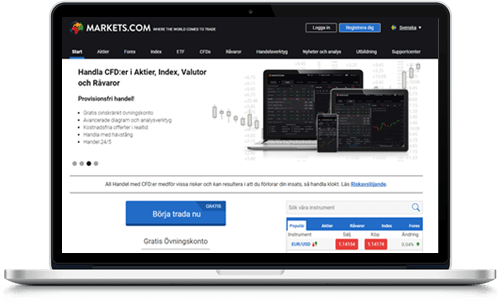 Markets.com is currently the best CFD broker in the industry, and with an excellent forex trading product, they also happen to be a leading forex broker. This broker is always a first-hand choice for us, and the broker that we often use for our own forex trading. Markets.com's selection of assets is huge with 2,000+ CFDs and 55+ currency pairs.
Platform: The MetaTrader5
Currency Pairs: 55+ Majors, minors, and exotics
License: CySEC
Availability: Mac, PC, iOS, and Android
Fees: Low
Read our Markets.com Review
Find the best trading platform. You capital is at risk when trading. Be careful.
3. IQ Option – Biggest Selection of Currency Pairs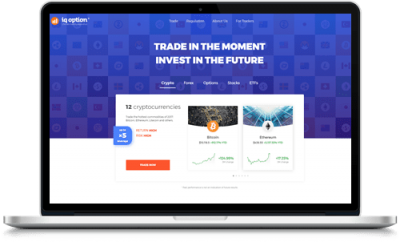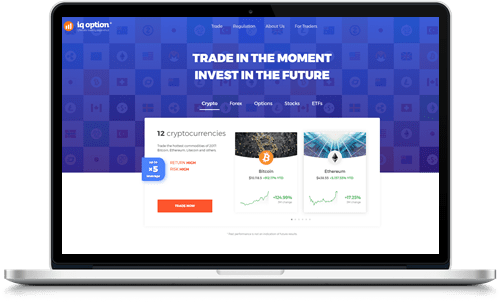 IQ Option is a state of the art forex broker offering a cutting-edge forex platform and the largest selection of currency pairs out of all of the brokers on this list. If you want to trade on 90+ currency pairs using your preferred device on an award-winning platform, then IQ Option is the perfect broker for you.
Platform: IQ Option
Currency Pairs: 90+
License: CySEC
Availability: Mac, PC, iOS, Android
Fees: Fair
Read our IQ Option Review
Find the best trading platform. You capital is at risk when trading. Be careful.
4. eToro – Copy and Social Forex Trading Platform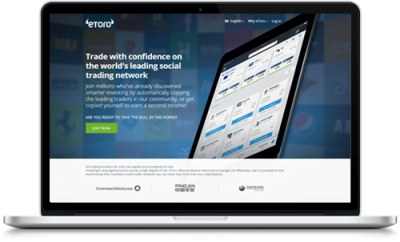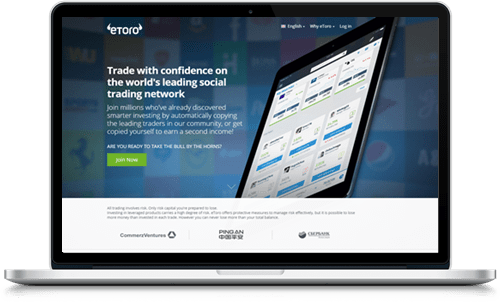 Very few brokers that decide to think outside the box ever make it to the top of the industry. This is mostly due to the fact that most forex traders look for the same tools and opportunities that everyone else uses. However, eToro is the exception that proves the rule. eToro's copy and social trading platform is not only completely unique but also incredibly fun to trade with. In addition, eToro offers some of the best terms in the industry, and one of the highest profit rates for customers.
Platform: eToro
Currency Pairs: 50+
License: CySEC, FCA
Availability: Mac, PC, iOS, Android
Fees: Low
Read our eToro Review
Find the best trading platform. You capital is at risk when trading. Be careful.
5. Plus500 – Best Forex Trading Platform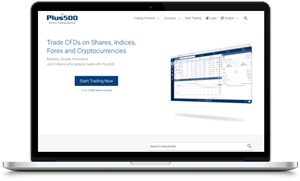 Over the year, Plus500 has been awarded numerous awards for their outstanding forex software, and to us, it was obvious that they would have to be included on this top list of the best forex trading platforms. Like most of the brokers on this list, Plus500 is not a pure forex broker, meaning you can also use the platform to trade CFDs and other assets.
Platform: Plus500
Currency Pairs: 50+
License: FCA
Availability: Mac, PC, iOS, Android, Windows Phones
Fees: Okay
Read our Plus500 Review
Find the best trading platform. You capital is at risk when trading. Be careful.
Best Forex Trading Platform UK
All of the above-mentioned forex trading software is the best forex platforms in the world. However, due to regulation, different jurisdictions, and asset classes, certain brokers are better for certain markets. Therefore, we have also listed the best forex trading platforms in the UK to help British traders find the best broker for them and their needs.