Penny stocks are defined as cheaper stocks in smaller companies, and they are the opposite of a blue-chip stock. The reasons why some people like investing in penny stocks is because they have a tendency to fluctuate a lot and provide higher potential profits.
However, not all brokers offer penny stocks which is why we decided to figure out which are the best penny stock brokers in the UK.
Find the best trading platform. You capital is at risk when trading. Be careful.
Before we get started with our recommendations of some of the best penny stock brokers, there are a few things we need to clarify regarding penny stock trading.
Not All Brokers offer Penny Stocks
CFD brokers usually handpick the assets they offer in order to offer the best and most popular ones, but also the ones they can offer for the cheapest price. Due to this, CFD brokers tend to be cautious with which stocks they offer, and many only list the biggest and most influential companies. There are definitely a few brokers that do offer penny stocks but far from all of them. Naturally, we've listed them all below.
Moreover, a few CFD brokers have separate stock trading services where you can invest on the exchanges, and we've recommended a few of them too.
Now, you also have the option of contacting your bank to see if they offer penny stocks or opening a penny stock trading account with Barclays, etc.
Benefits of Trading Penny Stocks with CFD brokers
That being said, trading penny stocks with CFD brokers has many benefits and should be considered. As mentioned, penny stocks tend to fluctuate a lot, and by using CFDs, you can benefit from any type of price movement.
If you think the stock is about to rally you open a buy position until that stock turns, when you open a sell position instead, you short trade the stock for all its worth. It's fun, exciting, and lucrative if you plan your strategies well.
Penny Stocks Can Be More Expensive than Regular Stocks
All penny stock brokers have to make a profit, otherwise, they wouldn't be able to run their services. When it comes to CFD brokers that profit is made from spreads or the difference between ask and bid price. Penny stockbrokers tend to have more margins when it comes to the bigger stocks and can offer really tight spread to their clients, but it's not the same for penny stocks.
Because of this, it often happens that penny stocks end up being more expensive to trade using CFD brokers and it is important that you understand this before you get started. You will, of course, still be able to make a profit but your profit margins will most likely be a bit smaller.
Trade with Penny Stocks Broker Demo Accounts
If you've decided to start using one of the penny stock brokers UK that we recommend further down we suggest you first open a demo account. With the risk-free demo account, you can practice trading and evaluate your penny stock broker. It's a win-win solution that ensures that you pick the right broker for your actual trading.
On the other hand, if you realized that penny stocks aren't for you, we suggest you check out our list of the Best Online Stock Brokers UK, Best CFD Brokers or perhaps even the Best Forex Brokers if you feel like giving forex trading a go.
Read our Penny Stock Broker Reviews and Compare the Best Brokers in the UK
Below is a list of the best penny stock CFD brokers right now. Just note that none of these brokers focus on penny stocks and that their selections will be limited, especially compared to the other asset classes they offer.

1. IG Markets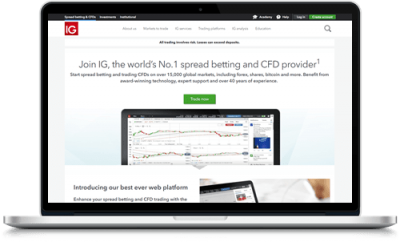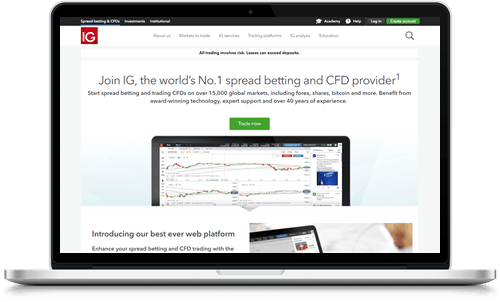 This is a multi-asset broker that lets you trade stocks with CFDs or as spread betting, and by opening a share dealing account, you even get access to stocks from the exchanges themselves. Their platform is easy to use, their accounts are convenient, and they have a great reputation in the industry.
Read our IG Markets Review
Find the best trading platform. You capital is at risk when trading. Be careful.
2. CMC Markets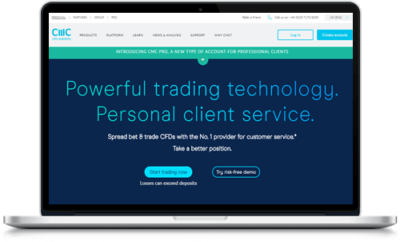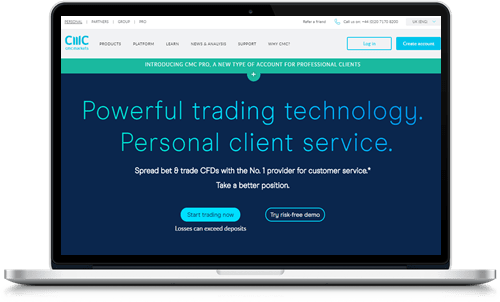 CMC Markets is similar to IG Markets in many ways. For example, CMC Markets offers CFD trading, spread betting, and share dealing as well as a few opportunities to trade penny stocks. With a selection of over 10,000 assets, CMC Markets has something for everyone.
Read our CMC Markets Review
Find the best trading platform. You capital is at risk when trading. Be careful.
3. Plus500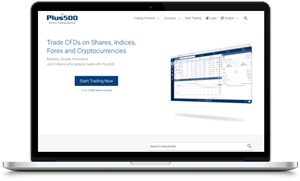 Plus500 has established themselves as one of the best CFD stockbrokers in the world, and they have a great selection that will keep you busy for days. Furthermore, the Plus500 trading platform has won a multitude of awards and is considered to be one of the easier brokers to get started with.
Read our Plus500 Review
Find the best trading platform. You capital is at risk when trading. Be careful.
4. eToro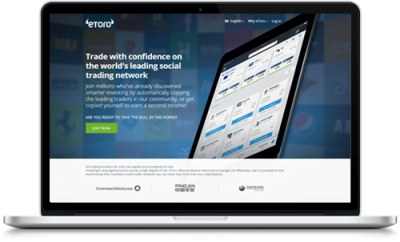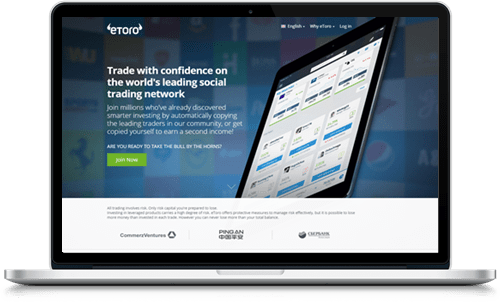 eToro might not be the best penny stock broker in the UK, but their incredible copy trading feature earns them a spot on this list anyways. The best part about copy trading and eToro's social trading network is that you can learn from and get inspired by other more experienced traders. Don't believe us? Then open an eToro demo account and take them for a test drive – you'll soon realize that it's one of the best stock brokers for penny stocks.
Read our eToro Review
Find the best trading platform. You capital is at risk when trading. Be careful.
5. Markets.com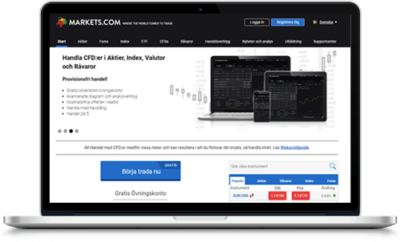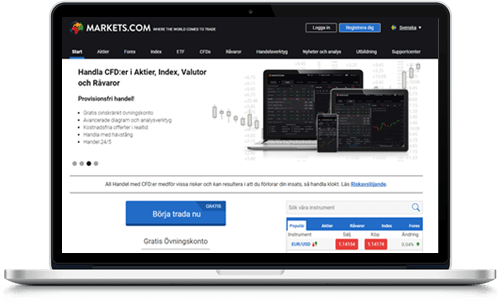 Markets.com is a solid CFD and forex broker in every sense of the world. They are extremely popular, offer over 2,000 assets, work with the MetaTrader 4 platform, and are a great alternative for anyone looking for a penny stock broker. In fact, we use Markets.com a lot ourselves and would recommend them to anyone.
Read our Markets.com Review
Find the best trading platform. You capital is at risk when trading. Be careful.