Looking for the best trading app? Is the app store crowded with low quality apps?
Dont worry, we have done our due dilligence (100+ hours in research).
In this article, we are listing the best investment and stock trading apps avalible in the UK.
Find the best trading platform. You capital is at risk when trading. Be careful.
Best Trading App UK
Today, there are hundreds of investment apps to choose between and we can help you avoid having to go through them all.
Are you looking for the best UK trading app? Then you've come to the right place. Our goal with this website is to make trading as easy as possible for our readers and since many of our visitors are beginners, our recommendations are very important.
On this particular page, we have focused on finding the best of the best trading apps available for UK traders. Furthermore, we have conducted comprehensive testing in order to guarantee the highest possible quality for our recommendations.
We're striving to provide the information you need to get started even if you've never traded before. Just be aware that this guide is suited for both beginners and more experienced traders. Further down in the article you find find more information about the stock trading app for beginners.
A mentioned, a big part of our mission is to recommend the best trading tools and applications, and on this page, we only talk about the best stock trading apps.
You will also be able to find information related to best general investment apps UK, not only for apps for share trading. If you want to trade stocks, forex, cryptocurrencies, EFTs, Shares or anything in-between, you will certainly find all the information you need on our website.
The apps listed in this article are the best apps available in the United Kingdom.
Use the link below to jump down to the nitty-gritty:
You're probably already aware that the stock markets around the world look different, but did you know that the stock trading apps look different too? It's true, and that's why we decided to focus this particular page on the UK market and the best stock trading apps for British investors.
What's The Definition Of a Good Investment App?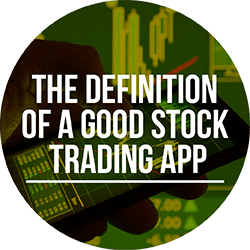 First and foremost, since this list is aimed at the UK market, the investment apps we recommend have to be licensed and regulated by the Financial Conduct Authority (FCA). You can't trust a UK broker without this license.
In fact, an unregulated stock app is most likely a scam and should be avoided. In other words, our first requirements for the best investing apps is that they are licensed by the FCA and preferably a few more organizations such as the CySEC.
In addition, there are a few other things that we look at when searching for the best stocks and shares apps. For example, a large number of tradable stocks is a must, and to us, it's important that the broker that owns the app has a good reputation.
Availability is also a ranking factor that we considered and the best apps need to be available on both Android and iPhone. Let's take a closer look.
Best Stocks and Shares Apps has:
Selection – The stock market is huge and the last thing you want is to be limited by a small selection. Not only does that make for a boring trading experience, but it could also result in you losing out on opportunities only because the stock trading app you decided to use didn't offer all the company stocks you needed. Therefore, anyone who is looking to invest in stocks should look for a mobile app with a big selection of tradable assets.
Reputation – In order to evaluate a broker's reputation, we always make sure to check the leading forums in England and other places where users tend to discuss and debate over the best stock trading apps UK. The reason why we do this is that we get the most honest reviews and opinions about brokers from other users and on forums, they seldom hold back. If a lot of users don't like a particular app, we will assume that most of our readers won't either, and we move on to the next stock trading app instead.
Our Opinion – In addition, we also test all of the best stock trading apps for ourselves and compare them to other tools that we are used to. And to make sure that our reviews and recommendations are as accurate as possible, this process happens continuously, meaning we check customer reviews and test the stock trading apps on a regular basis.
How To Buy Shares (UK)
This is a topic that deserves a lot of attention and not something we can cover in one paragraph. How to buy shares in the best possible way is a very complex subject, you can get started here.
Buy Shares – Using a CFD broker and trading app. CFD trading is one of the easiest methods available when it comes to buying shares. It also comes with the benefit of leverages, something most traditional share buying platforms aren't offering.
The Importance of a Well-Designed Investment App
When it comes to recommending a stock market app, we want it to be easy to use, available to as many devices as possible and for it to provide a lot of practical functionality. Moreover, we look at other aspects such as design, speediness, and our personal preference.
You see, it's important that the app is well-designed so that it's easy to use for anyone regardless of previous experience. All of the tools one would use has to be readily available, and you shouldn't be forced to search for the features that you want to use. This includes charting tools, stop-loss features, withdrawals and deposits, demo accounts, and everything else.
A big part of the design aspect has to do with it being optimized, meaning it should run smoothly and provides quick execution without excess waiting times, bugs, etc. In fact, you want the app to be an extension of the broker's regular trading platform, and therefore, you will also expect it to work just as good as the platform, if not better.
Also, for us, there is no excuse to why a trading app would be anything other than excellent in the 21st century. Some would even argue and say that the best stock trading platforms today are completely mobile-based.
Demo Accounts for the Best Share Trading apps UK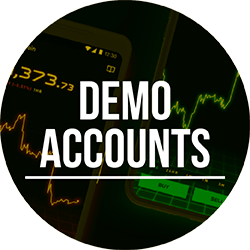 Let us offer you some great advice if you, for any reason, want to find a broker on your own instead of listening to our recommendations. This also applies to you if you can't decide between several of our recommendations and need some more help in figuring out which is the best UK trading app for you.
A demo account is a risk-free account that all of our recommended brokers offer. The reason for this is to give traders an opportunity to test the best UK trading apps before signing up and depositing money.
As you can imagine, a demo account is the best way for you to evaluate and compare different UK trading apps with each other.
Demo accounts also fill another function for professional traders that have already decided on which stock trading apps UK are best for them. You see, since the demo account offers risk-free trading, one can use the best trading apps to develop strategies. Share trading can be tricky and if you are a beginner we always recommend to try the free version of the app first until you get a hold of it.
Read our UK Stock Brokers Apps Reviews & Compare the Investments Apps easily
Below you'll find our top picks for the best stock apps on the market, but first, we want to present you with the best third-party apps on the market right now. All the investment apps listed below are offering market-leading products, so any of the presented options here would do the job.
We encourage you to read our full reviews before choosing where to make your investments. We would also like to remind you trading is associated with high risk. The risk will vary with every trading app but its always there. Educate yourself before you start trading.

MetaTrader 5 – The Best Trading App UK
The MetaTrader 5 was created as a compliment to the amazing forex app MetaTrader 4. The aim was to create a trading app that could be used for CFD trading including stocks and shares which the developers have succeeded at. The reason why we mention this is because there are a large number of brokers that offer the MT5 as their preferred stock trading app and we haven't listed all of them below. The MT5 is also one of the best stock trading apps for beginners.
1. Plus500 – Offers a Huge Amount of Shares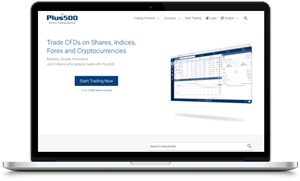 Plus500 is a publicly traded company that is listed on the London Stock Exchange and that offers stock trading as CFDs and more.
This broker is known to be one of the most popular in the business. They also offer one of best share trading platforms in the UK in general
In terms of trading software on mobile devices, no one does it better than Plus500. Their platform is just a pleasure to work with, and the ease of investing in stocks is what qualifies this broker for our list.
If you haven't traded with Plus500 yet, you're long overdue. This broker is one of the most popular in the business, and they are growing at record speeds for very good reasons.
Compatibility: Android and iOS (including Apple Watch) and Windows
Mobile Trading: Stocks as CFDs
Benefits: The stock app is compatible with almost every mobile device on the market
Demo Account: Yes, Plus500 has a state of the art demo account
Visit Our Plus500 Review

Find the best trading platform. You capital is at risk when trading. Be careful.
2. CMC Markets – Award-Winning Stock Trading Apps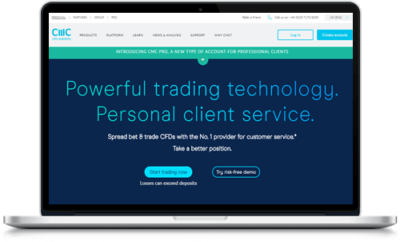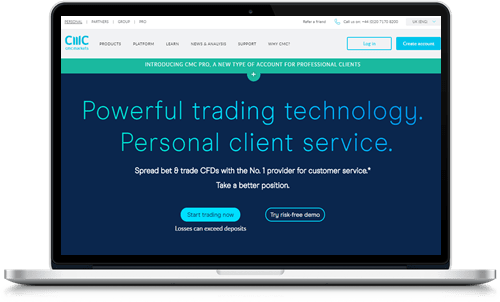 Over the years, CMC Markets has won several prestigious awards for its trading apps for Android and iOS.
Among those awards are "Best Mobile Platform", Investment Trends 2014 & 2015 UK Leveraged Trading Report, "Best Mobile/Tablet Trading Application", Shares Awards 2015, and "Best Mobile/Tablet Application", Online Personal Wealth Awards 2015.
CMC Markets also has thousands of stocks and company shares from all over the world, giving them one of the most extensive stock selections in the mobile trading world. Add to that the fact that you can pick between CFD trading and spread betting, and your opportunities are more or less endless.
The apps are available on both the app stores and can also be downloaded by following links on CMC Markets' website.
Compatibility: iOS & Android
Mobile Trading: CFDs and Spread Betting
Benefits: Huge selection of stocks
Demo Account: Yes, CMC Markets provides an unlimited demo account
Check out or CMC Markets guide for more information
Find the best trading platform. You capital is at risk when trading. Be careful.
3. eToro – The Best Trading App for Beginners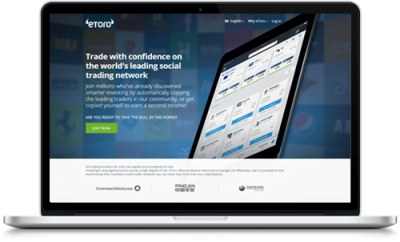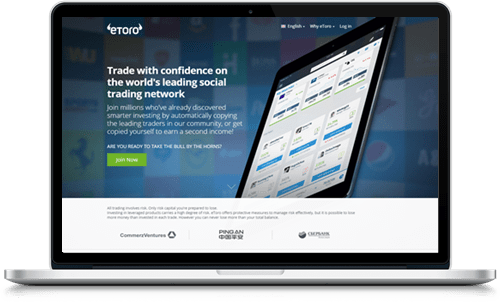 eToro is the perfect solution for you if you don't have time to analyze the stock market on your own.
This broker has developed the best social trading network where you can learn from other traders so you can maximize your profits and they have the best copy function in the world.
With the eToro copy function, you can find successful traders and copy them to benefit from their analytic work. It's super simple and a great way to get started with stock trading and day trading.
We have been using eToro ourselves for years and really appreciate the alternative trading opportunities offered on their highly unique mobile platform. Therefore, we encourage you to open a real or demo account with eToro and download their app today.
Compatibility: iOS and Android
Mobile Trading: Stocks as CFDs
Benefits: A social trading network and a copy function
Demo Account: Yes, you can use the eToro demo account to learn how to copy trade
Visit Our eToro Review

Find the best trading platform. You capital is at risk when trading. Be careful.
4. AvaTrade – Offers a Free Trading App and Demo Account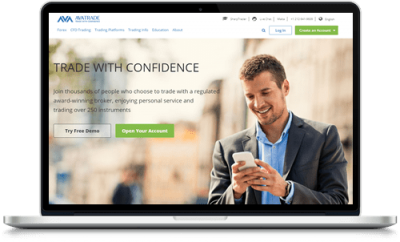 AvaTrade has worked hard to establish themselves as a leader when it comes to mobile trading platforms.
Today, they offer over 100 stocks on offer on their award-winning platform and they have Their stock trading app is called AvaTradeGo and it's a complete trading app that can be used for everything from forex to cryptocurrencies and stocks.
In fact, after the latest updates done the trading app, AvaTrade can proudly consider them one of the absolute mobile brokers in the world, and we don't say that lightly. On top of that they are also offering great demo account, which essentially is a free trading app
Compatibility: iOS and Android
Mobile Trading: Stocks as CFDs
Benefits: An incredible platform for all your trading needs.
Demo Account: Absolutely, Avatrade has a great demo account.
Check out our AvaTrade Review
Find the best trading platform. You capital is at risk when trading. Be careful.
5. IG Markets – Top-Shelf Trading App for Everyone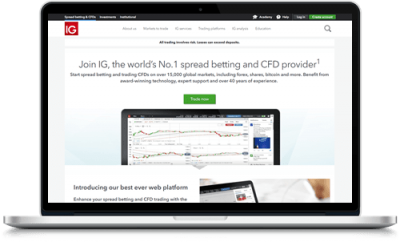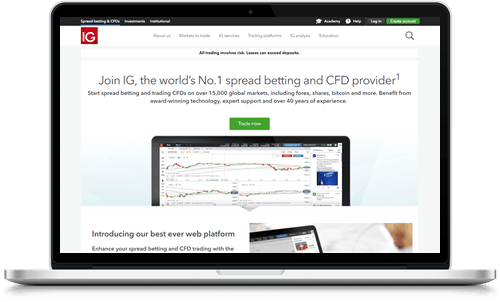 Being the fact that IG Markets is one of the biggest and most respected online brokers in the entire world, it should comes as no surprise that the broker also offers access to one of the best trading apps out there.
Better yet, IG Markets main focus when it comes to CFD trading is stocks, providing you with an extensive selection of stocks and indices from all over the world, directly in your smartphone or tablet.
The IG Markets stock trading app is free to download and extremely easy to use, so you can start trading on your mobile device already today.
Compatibility: iOS & Android
Mobile Trading: Huge range of stocks
Benefits: Internationally respected broker
Demo Account: Open an IG demo account today
Learn more about this trading app in our IG Markets guide
Find the best trading platform. You capital is at risk when trading. Be careful.
6. City Index – Spread Bet or CFD Trade with an App Featuring 4,500+ Shares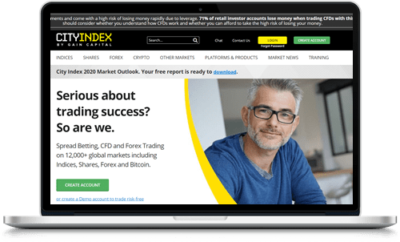 With more than 4,500 international stocks on offer from several of the world's most exciting markets, there is no doubt that City Index is one of the top online stock brokers available in the UK today. This broker also doesn't only have one but several stock trading apps that you can choose between to get the best experience for your needs.
Besides only offering CFD trading on the stock market, City Index has an award-winning spread betting service meaning you can trade stocks on an app without having to pay taxes.
And if you want to try your luck on other markets, City Index has a total of 12,000 assets spread over several markets.
Compatibility: iOS and Android
Mobile Trading: Stocks as CFDs & spread betting
Benefits: Huge selection of shares as spread bets and CFDs
Demo Account: City Index has a free demo account
Read more in our City Index guide
Find the best trading platform. You capital is at risk when trading. Be careful.
7. Forex.com – Two Great Trading Apps from One Broker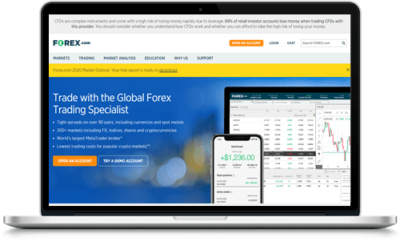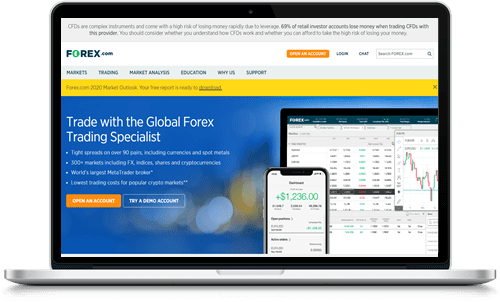 Don't let Forex.com's name trick you. Even though this broker does offer forex trading, Forex.com also offers a lot more than that, including a phenomenal stock trading app.
Access more than 220 of the most traded stocks from the stock exchanges in the UK and the U.S. And if you're just getting started, you can make use of the extensive educational material that Forex.com offer as well as the free and unlimited demo account.
All things considered, Forex.com is a top stockbroker and their app is incredible so we never hesitated when including this broker on this page.
Compatibility: iOS and Android
Mobile Trading: 220 stocks as CFDs
Benefits: Easy to use platform
Demo Account: Open a free Forex.com demo account
See this Forex.com review for all the details
Find the best trading platform. You capital is at risk when trading. Be careful.
Best UK Trading App and different types of investments
The above-mentioned brokers offer, are as mentioned, the top 6 best stock trading apps UK right now. However, that doesn't mean they are the only stock trading apps that you can use. In fact, there is a wide range of different UK trading apps that one can pick from depending on exactly what it is that you want to trade and how you want to trade it.
As you will read below, we have listed many other top trading apps from the UK and all over the world and there is definitely a recommended broker or one of the best trading apps that will suit you and your needs.
Spread Betting Stocks on a Trading App
Spread betting is a form of trading that shares many similarities with CFD trading and is often used to trade stocks. Generally speaking, spread betting is available elsewhere in Europe, but the interest is limited since CFD trading tends to be more exciting and offer more opportunities, but that's not the case in the UK.
Spread betting, unlike CFD trading, is legally considered to be betting in the UK and not trading which means it's offered under a separate legislation. And according to UK law, betting is tax-free. That's right, if you use a stock trading app in the UK for spread betting, you don't have to pay any taxes and you get to keep all of your earnings. Obviously, this has created a unique market with unique possibilities, and it's another important reason why we've separated the UK stock trading apps from all the rest.
Best Investment and Day trading apps UK
The apps listed in this article are not for stock trading only, in fact, most apps are very suitable for day trading assets which would include stocks, Forex, EFTs, Cryptocurrencies, Commodities, Shares, and Options.
As we mentioned earlier, the above-mentioned trading apps are best for stock trading, but there are other apps that have been designed and optimized for other asset classes. Certain brokers have decided to offer best forex trading apps UK while other brokers offer best trading platforms in general, and here you can find the best CFD Brokers UK.
Is It Safe To Buy Shares Using a UK Stock Trading App?
The short answer is yes, it is safe to buy shares and trade stocks using regulated trading apps.
However, this is a very good and complex question that gets asked a lot and that definitely needs a straightforward answer. That being said, there are two different aspects to this so we'll divide it up to make sure it's as clear as possible.
Online Trading is Never Completely Safe
By that we mean that there is always the risk of losing your invested funds, it's a part of the game and the reason why stock trading on apps is so exciting in the first place. Although, with the right preparation, a calm mind, and an understanding of what effects an asset, you have all the potential in the world to make money from trading while being safe at the same time.
Just acknowledge the fact that you will lose some money at times and you should be fine. It happens to all of us, and the only thing you can do is move along and start analyzing your next trade.
One excellent way to minimize the risk and increase your own profitability is to open a stock trading demo account and use it to practice and optimize your skills in a risk-free environment.
Investment apps and stockbrokers today offer easily accessible services and that can also lead to more impulsive trading, be aware of the risks associated with that.
Stock Trading Apps in the UK Are Safe
However, not all UK stock trading apps are completely safe, which is why we encourage you to only stick to the apps we recommend on this page or elsewhere on this site.
It is in our best interest to only recommend services, brokers, and stock trading apps that will provide you with a safe trading environment, and that is what we do. As mentioned earlier, all the UK stock trading apps listed on this page are regulated with proper licenses and a great overall reputation in the industry. In other words, our recommend stock trading apps UK are always safe to use.
So, to answer the question, is it safe to use UK stock trading apps?
Yes, it is safe to use the stock trading apps recommended on this page as long as you accept the fact that you run the risk of losing some money while trading. All mobile trading and investment apps listed here are of course regulated and licensed to offer their services in the United Kingdom. Getting a license to operate an online trading app is not an easy task, CySEC and FCA put very though requirements on the brokers they regulate.
If you would like to practice trading and learn more about the different aspects of stock trading on apps, we encourage you to check out our educational section and our detailed guides as well as our daily news updates. And don't hesitate to contact us in case you have any questions regarding safety, day trading, investments, financial systems, or anything else that might come to mind while spending time on our website.
Safety Measures When Using a Stock Trading App
Regardless of which platform you use to trade and invest in stocks or other markets, following certain safety measures is crucial. In addition to sticking to the stock trading apps in the UK that we recommend, there are certain things you need to practice to ensure your own safety and limit your potential loses.
Education – If you don't educate yourself on the markets you're trading you will not be able to plan your positions accordingly and you will be investing blindly. This is a recipe for disaster that most often leads to unnecessary losses. In fact, if you trade without knowledge and without analysing the market you will be gambling and not trading.
Hedging – A good way to protect your investments is hedging, or opening several positions in different markets. By doing so you have a bigger chance of making a profit in the long-term and it's something that most professional traders do to diversify their portfolios and opportunities.
Stay Focused – It is also very important that you can stay focus and keep your head cold. As soon as you let emotions take over, you will start taking unplanned and potentially damaging decisions. Don't be spontaneous and if you ever feel emotional while trading we advise you to take a break or switch markets.
Money Management – Maybe the most important skill of all is learning how to handle and respect your money and available funds. Always set a budget and make sure you stick to it, never invest money you can't afford to lose, and never, ever chase your losses. Follow these three simple rules and you will make your experience much safer.
Demo Account – We also suggest you open a demo account so that you can test the stock trading app that you think will suit you. Moreover, this will allow you to practice the necessary skills and it will help improve your overall chances of succeeding.
Best Trading App for Beginners UK
Are you a beginner?
Looking for the Best Stock Trading App for Beginners UK? If you are a beginner then we highly recommend that you use a broker that focuses on educational material. CFD Trading can be a complex subject, and using a broker that built their app for beginners is advisable.
All the brokers and apps recommended above belong to the absolute top of the industry, and these are brokers that usually focus on catering to professionals and experienced traders. However, all of us have been beginners at some point which is why we also put together a list of the best stock trading apps for beginners UK.
Now, without causing any confusion, many of the above-mentioned apps also qualify as the best trading apps for beginners in the UK so you might want to cross check the two lists to make sure you find the best stock trading app UK for your personal preference.
So who is the best trading app for beginners in the UK? All 6 brokers listed here would definitely do the job. But our top 3 favorite trading apps for beginners are Markets.com, eToro and IQ Option. If you want more information on these brokers you can either read the short summary provided on this page or read our comprehensive reviews by following the links.
Lastly, we would like to remind new traders that trading is associated with high risk. All these apps offer a free account with their trading app so make sure to try that our before you make your first real investment. And please, educate yourself of stock trading before diving head first into the market.
Free Trading Apps
The first thing you need to understand is that there are different types of trading apps. For example, some apps have been developed only as an analytic tool with graphs and price information but no trading features. These apps are commonly referred to as analytic apps. Then there are so-called training apps which you can use to practice trading in a risk-free environment. TradeHero is probably the most well-known. It's a free day trading app that offers an incredible stock trading simulation where you can practice trading stocks using virtual money. If you've never traded anything in your life, it can be advisable to start with TradeHero or another day trading simulator, although it's not necessary. Other great free trading apps in the UK:
Educational: Invstr.com – Compared your market predictions to other traders.
News: Bloomberg – Stay up to date with the market.
Game: Little Traders – Learn how to invest in a risk-free environment.
What Makes the UK Market Different from All Other Markets?
There are actually a few things that set the UK market apart from the rest of the world. For example, British traders are often more interested in trading stocks on the London Stock Exchange than traders from elsewhere in the world. Naturally, this means that the app should have support for as many British companies as possible.
Furthermore, there are certain trading apps that are available in the UK that aren't available elsewhere in the world and vice versa.
For instance, since CFD trading is banned in the US, none of the brokers that offer stocks as CFDs are available there. The same goes for the recently launched and highly popular Robinhood stock trading app. That particular trading app was developed for the American market with American traders in mind and so far it's only available within the United States.
These are all reasons why we decided to make a separate list of stock trading apps for the UK. However, there is one more factor that sets the UK apart even from the rest of Europe, and that's spread betting.
Trading Apps UK summary
Stock trading apps and trading apps, in general, have truly been one of the biggest trends this year, and we encourage everyone – even if you don't think mobile trading is for you – to give it a go. Also, if you're already trading, you don't have to sign up with a new broker since the one you're using now most likely has a stock trading app. And if you still insist on trying a new stock trading app the UK, we suggest you open a demo account before you deposit your own money.
The investment apps listed on this page are the best trading apps UK. However, there is a whole world of apps available out there. We recommend that you do your due diligence, only use regulated apps and that you trade carefully as trading is associated with high risk.
One last request we would like to make is that once you've picked your app for trading, come back to us and make a user review. This will help others make educated decisions.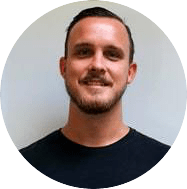 Adam Jarfjord is a Swedish day trader, investor, and copywriter. He works as head of content at BullMarketz.com and has been providing editorial content within the financial sector for more than 5 years.
Read more about him by visiting his LinkedIn profile or contact us directly to learn more about the team.