Looking for the best trading broker website in the industry? Then let us help you in the right direction! On this page, we won't be comparing trading platforms or accounts, instead, we'll take a closer look at different brokers' trading websites.
We will focus on the front-end and not the back-end in order to answer which is the best broker UK based on their website.
Find the best trading platform. You capital is at risk when trading. Be careful.
In order to be considered for a spot on our list of the best UK brokers, the broker needs to offer a solid product in every aspect. That means the broker must have the best trading accounts, the best trading platform, and also the best website.
To learn more about the best trading platforms you can check out Best Forex Trading Platforms UK, Best Stock Trading Platforms UK, and the Best Trading Apps UK. We also have guides based on the account such as the Best Trading & Investment Accounts UK.
This Is How We Rank Trading Websites
For a broker to maximize their ability to get new customers and stand out compared to other competitors, their website needs to be perfect. And trust us, we've spent time on countless trading websites belonging to the best UK brokers and some of the worst UK brokers, and we think we have a pretty good idea of how they should look.
Design – The website needs to be aesthetically pleasing or most potential customers will turn away instantly. Today there is no excuse as to why a leading broker can't have a great website designed and optimized to fit their brand and product perfectly. In fact, most of the trading brokers we recommend have incredible, exclusive, and unique websites, and we usually don't like to see the "cookie cutter sites."
Navigation – How is the navigation? It easy to find what you're looking for? We always want it to be easy to find information about the broker's platforms, assets, and other tools. It's also good if there is educational material readily available. However, the most important part is that it's easy to sign up and log in to your account, what's the point of using them otherwise?
Loading Speed – If we find a slow trading broker website where it takes forever to open new pages, we will assume that the rest of the product is slow too. And even though a slow website can be overlooked, a slow trading platform can be devastating to investors that might end up losing out on opportunities. Speed is the key!
Transparency – The last and possibly most important requirement is that the broker is transparent and that all the information that traders need is readily available. We don't want to have to search to find out who owns and operates the broker, we want there to be information about their trading licenses right away, and there must be several easy options to use in case we need to contact the broker. If this information is hidden, we will conclude that the broker is most likely a scam and move on.

1. IQ Option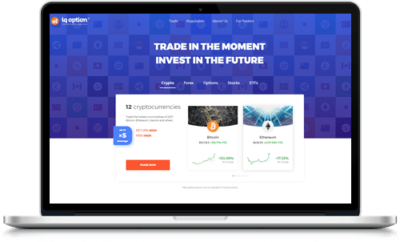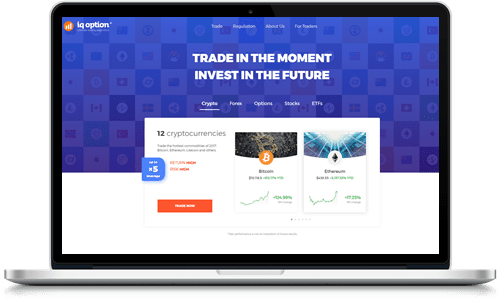 Before we even started working on this list we knew IQ Option would be at the top. Their website is designed in a playful but serious way, it has all the information you need making it very accessible. Everything from the available assets, information about the platform, the about us page, and a login/sign up window are right there on the front page. It's a breeze to use, and we love it.
Website URL: iqoption.com
Design: Simple and playful
Platform: Designed in-house
Read Our IQ Option Review

Find the best trading platform. You capital is at risk when trading. Be careful.
2. Plus500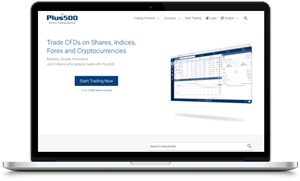 Plus500 is another one of our favorite brokers that have actually been awarded for their design and state of the art website. The website is very clean in white and blue with features, guides, and other information clearly marked. Also, the trading site has been translated into over 30 languages for convenience.
Website: plus500.com
Design: Clean and stylish
Platform: Designed in-house
Read our Plus500 Review

Find the best trading platform. You capital is at risk when trading. Be careful.
3. Libertex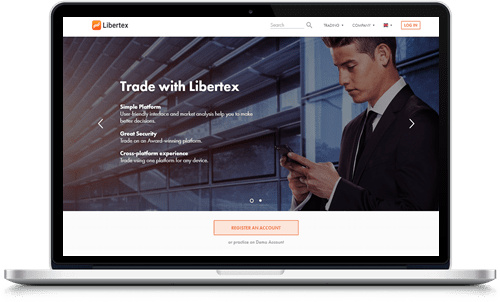 The Libertext website feels very modern, loads fast and is easy to navigate. The main menu consists of a search feature, a language feature where you can change the website to your preferred language, as well as two categories: Trading and Company. Under the tab Trading you will find information about the platform, assets, etc. and under Company, you will find detailed information about the broker.
Website: libertex.com
Design: Modern and professional
Platform: A combination of their own software plus the MetaTrader 4 and the MetaTrader 5
Read our Libertex Review

Find the best trading platform. You capital is at risk when trading. Be careful.
4. IG Markets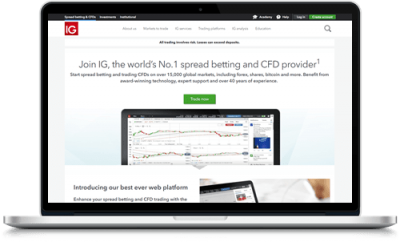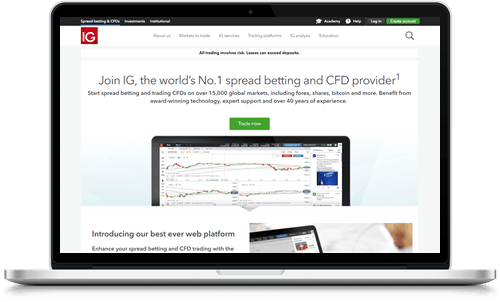 IG Markets has the most professional looking platform on this list, and it feels and looks like an established financial firm which IG Market actually is. Compared to the other brokers on this list, IG Markets offers the most information on their site and it's all free. From educational material to tips, FAQs, and other useful information.
Website: igmarkets.com
Design: Professional and exclusive
Platform: Several depending on the instruments you want to trade
Read our IG Markets Review

Find the best trading platform. You capital is at risk when trading. Be careful.
5. eToro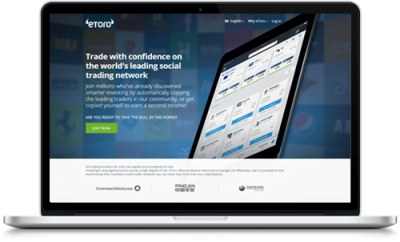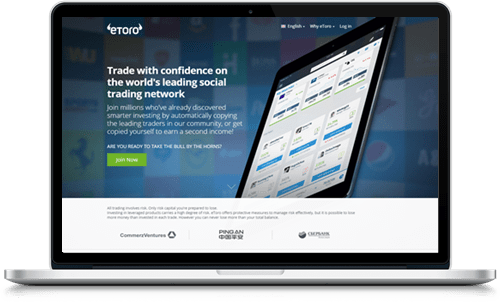 Not only is eToro's copy trading platform and social trading network unique and exciting, but their website is very well-designed. You can navigate to all the necessary tools with ease, and their pages load extremely fast. Moreover, the site is designed with pleasing colors, great fonts, and with interactive animations.
Website: etoro.com
Design: Efficient and easy to use
Platform: Copy trading and social network designed in-house
Read our eToro Review

Find the best trading platform. You capital is at risk when trading. Be careful.
Best Day Trading Broker UK
Are you a day trader looking for a broker offering the best services and assets for your specific needs? Then we suggest you check out our list of the Best Day Trading Brokers UK. The brokers listed on that page are the best ones for day traders in the UK.
FCA Regulated Brokers
As mentioned, the brokers listed above are all regulated and licensed to offer their services in Europe. However, the are not the only regulated brokers. We have curated a list of all the top FCA Regulated Brokers to help you find a good and safe broker quickly.