Looking for the Best Trading Platform UK? Are you new to speculative online trading? Or simply want to know which the best trading platform is?
Then you are in the right place.
We have spent over 100 hours doing research in order to find the best day trading platforms in the UK. In this article, we will present the best options for both beginners and advanced traders.
Best Online Trading Platform For Beginners & Pros in UK
1. Plus500 – Possibly One of the Best Day Trading Platforms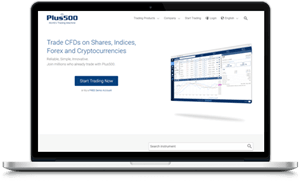 This is one of the top online brokers in the world.
They're known for their incredible proprietary trading platform that's continuously updated to meet the increasing demands of the online trading industry.
Plus500 is also known for being innovative, for example, in 2010 Plus500 launched the world's first Bitcoin CFD.
If you're a beginner, we suggest you open a Plus500 demo account before you get started trading with real money. The demo account is completely free and unlimited, meaning you can use it as much as you want to.
Platform: Developed by Plus500
Assets: CFDs for Stocks, indices, currencies, cryptocurrencies, commodities, ETF, and more
Demo Account: Yes
Licenses: CySEC, FCA, ASIC, and more.
Read our Plus500 Review

Find the best trading platform. You capital is at risk when trading. Be careful.
2. CMC Markets – Two Fantastic Trading Platforms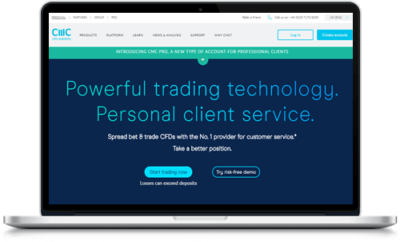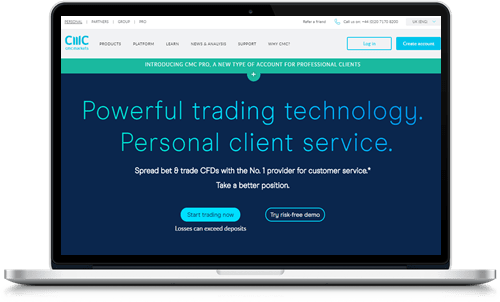 CMC Markets' main market is the UK where they offer forex trading, CFDs, and spread betting.
This broker is well-known for its amazing platforms and you have the option to pick between trading on the MT4 or CMC's adjustable Next Generation platform with some of the best graphs and tools in the business.
Add to that trading apps for Android and iOS (iPhone and iPad) and you have a UK trading platform and broker for everyone.
Moreover, CMC Markets have thousands of assets on offer in several different shapes which means you'll never run out of opportunities to benefit from market movements.
Platform: MT4, Next Generation
Assets: Stocks, forex, spread betting, commodities, etc.
Educational Material: Tons of great resources
Demo Account: Yes
See our CMC Markets guide for more options
Find the best trading platform. You capital is at risk when trading. Be careful.
3. Toro – Great Copy Trading platform.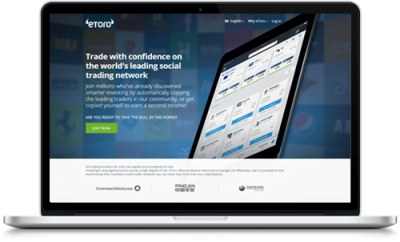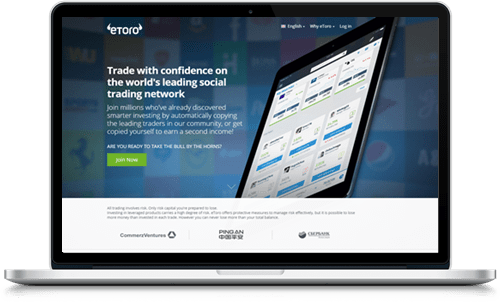 When it comes to online trading platforms for beginners, no one does it better with the same twist as eToro. By providing a unique copy trading platform that lets you copy other more successful traders, eToro can help you increase your profitability.
In addition, the broker provides a satisfying number of tradable assets and some of the best educational material in the industry. In fact, eToro has done everything the can to accommodated to beginners.
eToro is according to us the best online trading platform for beginners UK. Largely because of their copy trading.
Platform: eToro Copy Trading Platform
Assets: Forex, stocks, cryptocurrencies, indices, and more.
Educational Material: A very comprehensive educational program for beginners and experienced traders.
Demo Account: Yes
Read our eToro review
Find the best trading platform. You capital is at risk when trading. Be careful.
4. AvaTrade – Industry leading education and support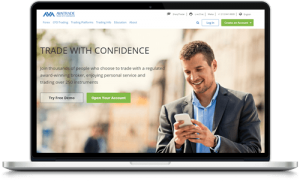 AvaTrade has been a leading online brokerage in the UK and Europe for several years. They have a unique setup of several great platforms for different markets and you can use the demo account to practice trading before you register.
In terms of education and support for beginners, AvaTrade is industry leading.
Their material spans from videos for beginners to a detailed eBook that's been designed to enhance your trading knowledge. They also offer one of the Best Day Trading Softwares on the market.
Platform: MetaTrader 4, AvaTradeGo (mobile), a web trader and more.
Assets: Hundreds of assets from all the most common markets.
Educational Material: AvaTrade's educational material is some of the best.
Demo Account: Yes
Check out our AvaTrade review
Find the best trading platform. You capital is at risk when trading. Be careful.
5. IG Markets – Perfect match for advanced traders.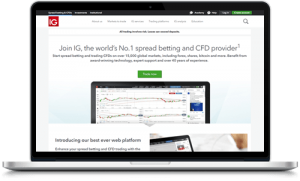 IG Markets is one of the top brokers based in England and they are an OK match for beginners, but also incredibly popular with experienced traders.
What makes IG Markets unique compared to the other brokers is that they offer spread betting in addition to forex and CFD trading.
Spread betting is completely tax-free in the UK which is great when you're just getting started since you get to keep all of your profits.
While IG markets are not the best trading platform for beginners UK they are definitely one of the best brokers overall.
Platforms: The MetaTrader 4 plus their own trading software for experienced traders
Assets: Stocks, indices, commodities, cryptocurrencies, and more
Can also be used to buy stocks from the exchanges
Educational Material: You can literally learn everything you need to know about trading from IG Markets
Demo Account: Yes
Read our IG Markets Review
Find the best trading platform. You capital is at risk when trading. Be careful.
6. City Index – Top CFD, Forex, and Spread Betting Broker in the UK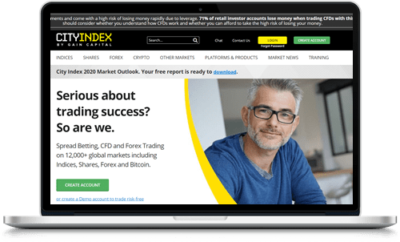 City Index is the sister broker of Forex.com, owned and operated by the American financial institution Gain Capital.
In total, this broker offers over 12,000 assets in a huge range of markets and you can pick if you want to trade most of these assets as CFDs or if you prefer spread betting. The benefit of picking spread betting as a UK trader is that it's completely tax-free.
Moreover, City Index gives you access to a suite of different trading platforms that are designed for every skill level and that can be adjusted to fit you perfectly. The MetaTrader 4 is recommended for forex trading while the Advanced Platform is best for spread betting and CFD trading.
Platforms: AT Pro (desktop or web based) + MetaTrader 4
Assets: 12,000+ including shares, forex, commodities, cryptocurrencies, indices, etc.
Educational Material: Massive resource of material for all traders and needs
Demo Account: Yes
See our City Index guide for more information
Find the best trading platform. You capital is at risk when trading. Be careful.
7. Forex.com – A Global Online Broker for All Traders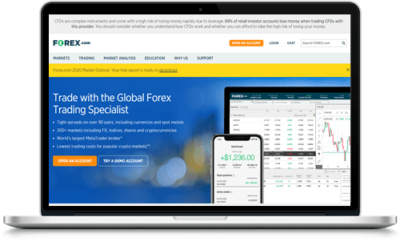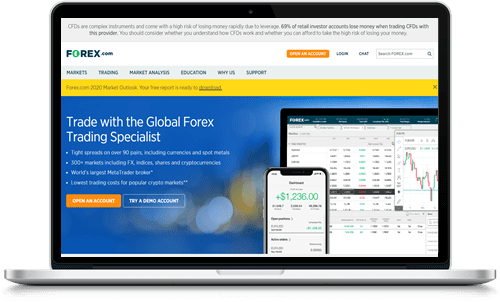 Forex.com is an international online broker with a presence in most of the world including Asia, the U.S., and, of course, the UK.
This broker supports trading of forex, shares, commodities, cryptocurrencies, and indices on some of the world's most appreciated trading platforms, including MetaTrader 5 and their own advanced platform called the Forex.com platform.
What makes Forex.com unique is that the parent brand Gain Capital, is registered and licensed to offer trading in two of the world's strictest jurisdictions: the European Union (including the UK) and North America (the United States and Canada). Without a doubt, that makes them one of the most trustworthy and well-established brands in the game.
Platforms: Forex.com Advanced Platform + MetaTrader 5
Assets: Shares, forex, commodities, indices, and cryptocurrencies
Educational Material: Big resource for beginner, intermediate, and advanced traders
Demo Account: Yes
Read more in this Forex.com guide
Find the best trading platform. You capital is at risk when trading. Be careful.
BullMarketz.com provides detailed and constantly updated broker reviews that help people from all over the world find reliable online trading services. All of our recommendations are based on rigorous testing done by a team of professionals and are guaranteed to be unbiased and neutral at all times. To be listed as an online trading platform in this article the broker will have to be regulated and licensed by the FCA or CySEC.
Other Day Trading & Investments Platforms:
Find the best trading platform. You capital is at risk when trading. Be careful.
The platforms listed in this article offers the best trading platforms overall, meaning you are able to trade forex, stocks, cryptocurrencies and much more with them.
This means that we have a combined score on everything from assets offer to the best trading software.
If you are looking for a broker specializing in one or the other we suggest you navigate around on our website just a little bit more.
Check out our recommendations of the Best Cryptocurrency Platform, Best Trading App, Best Stock and Forex Brokers in the USA, and Best Forex Trading Platform to learn more!
How we did this research
As you probably can imagine, beginners and advanced traders look for different things when searching for the best trading platforms.
A seasoned trader probably focuses on maximum deposits, maximum investments per position, advanced charting tools, etc. But a trading platform for beginners needs to offer different features.
For example, a demo account is a must for beginners and so is good educational material and easy to use features.
Naturally, we took all of this into consideration when we went searching for the best trading platforms in the UK, and we have listed the most important requirements below.
Our Reviewing Process
We have all been beginners at some point, and that's what we try to channel when looking for the best trading platforms in the UK. We go back to the beginning and try to remember what we looked for as beginners and more importantly what we wish we would have had access to.
We also reach out to other traders, both experienced and beginners, to see what they have to say and what insights they can offer. This information is later used as our foundation when we start evaluating the trading platforms.
After that, we give the broker and their trading platform a thorough evaluation based on the requirements mentioned on this page, and if a trading platform turns out to not be so beginner-friendly, we move on to the next one.
Demo Trading Account, Do They Offer A Free Account?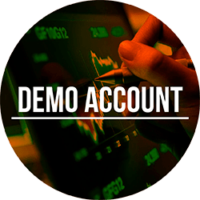 A demo account is a risk-free account that you can use to practice trading without the risk of losing any money.
In addition, it gives you the opportunity to test different trading platforms to see which one fits you the best.
It's extremely beneficial for beginners since it gives them an advantage when they finally start trading for real money.
As mentioned, we suggest you look at our recommendations as well as listen to what others have to say about certain brokers before you make your decision about which trading platform you want to use.
However, the best way to figure out which platform is the best for you is to try it yourself.
All of the leading brokers today are so confident that you will like the software that they offer free trading platforms and demo accounts that allow traders to test their features.
A demo account is a replica of a live trading account, but you use virtual money instead of real money. This means that you can test a trading platform out before deciding whether or not the broker is right for you and if you like the platform.
Signing up for a demo account is easy and usually only requires you to provide your email address and name, and in most cases, they are completely free and unlimited.
We have made a list of all the demo account brokers, and you can read more about this in our reviews.
Below you can see a print of how the demo account looks like at eToro: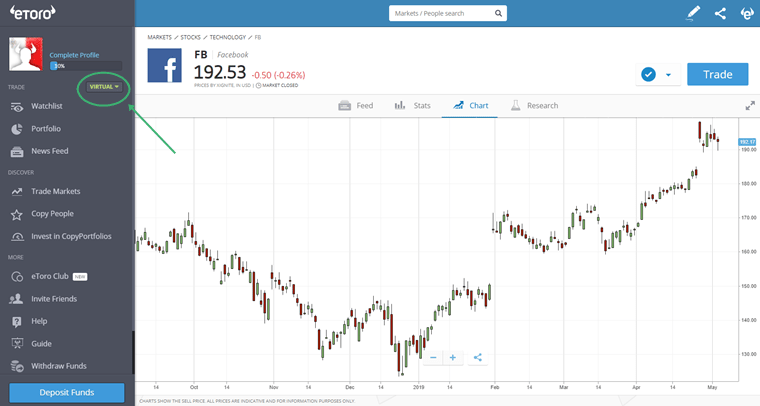 Find the best trading platform. You capital is at risk when trading. Be careful.
Demo accounts also fill another very important function for experienced traders. The risk-free environment is perfect for strategy development and practice, and it's something traders use to optimize their skills and knowledge.
For that reason alone, all of the best trading platforms for day traders come with free demo accounts.
Trading Platforms Have to be Licensed, Are They Regulated?
You need to understand the importance of only using regulated brokers, and you can always trust our recommendations to be safe.
In addition, the following aspects are more important for beginners than more experienced traders.
The best trading platform for beginners UK should be licensed to operate within the UK.
In order to even qualify on this list of trading platforms for traders based in the United Kingdom, the platform will be needing a license from either the FCA or CySEC.
FCA and CySEC are the financial watchdogs of the UK and European market. They give out the license needed to operate trading platforms in the UK.
If a broker is regulated by the FCA or CySEC you can rest assured that your money is safe. An unregulated broker always imposes a risk. Read more about the FCA in our "Forex brokers in UK" article, where we give a lengthy introduction to the FCA.
We only recommend licensed and regulated brokers because it is way too risky to use a service that is not regularly monitored.
Since this article is aimed at the UK market, the brokers and platforms we recommend are all licensed by the FCA in the UK or possibly by the CySEC in Cyprus which is enough to be regulated in Europe.
Low Fees and Minimum Deposits, Who Offers The Best Conditions?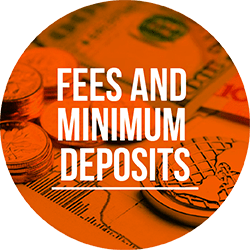 Nobody wants to pay high fees for their trading so you always want to find a broker that offers fair costs for the assets you want to trade.
As a beginner, you also want to make sure that the trading platform allows for low minimum deposits since you might not feel comfortable depositing large amounts of capital at once.
The best trading platform for beginners UK should offer reasonable fees.
Best Software, What Platform Works Best?
Who offers the best trading software? of course, this is another important factor when we evaluate the brokers. In fact, for many day traders, the software itself is the most important factor when choosing a platform.
Basic Educational Material, Will You Learn Anything?
There is one thing that all beginners have in common, a lack of knowledge. And trust us, there is nothing wrong with that. However, it is important that you spend time learning all the skills you'll need to succeed, and most people prefer to do so with a broker. Today most trading platforms provide articles, videos, webinars, etc. to help their customers optimize their skills.
The best trading platform for beginners UK should offer great trading material.
What Assets Do They Offer?
This is a completely personal decision, and it's up to each and everyone to decide for themselves. That means that the best trading platforms for beginners usually offer access to a range of different assets. Check out our summary of the most common ones below.
Forex – All of the brokers we recommend offer forex trading in one shape or another. In fact, the forex market serves as the foundation for most beginners and, in our opinion, it's a good market to get started on.
Stocks – Many beginners tend to be interested in trading stocks since it's a market that we all have a connection to and can relate to. Luckily, all of the best trading platforms for beginners offer stock trading and some even let you choose between derivatives trading and trading from the exchanges.
Commodities – For many professional traders, the commodity market is used to diversify portfolios and add some extra excitement to the trading experience. For beginners, the commodity market is a great way to learn more about the difference between futures and spot prices as well as how commodity prices affect our everyday lives.
Cryptocurrencies – The cryptocurrency market is booming, and lately, we have seen a massive increase in beginners looking for platforms to trade cryptocurrencies on. In fact, today, a large part of new traders get started because of their interest in digital currencies, and it's not until later that they start trading other assets. All the brokers listed below offer cryptocurrencies and some tend to have better selections and products than others.
Other Assets – Other popular assets that are offered on these beginner platforms are:
Indices
Exchange-Traded Funds
Bonds
Always Prioritize Safety, How Safe Is The Trading Platform?
We have already mentioned this subject but think it's so important that we have to get into the details.
Safety is the number one concern for us when we evaluate brokers for our readers and for ourselves, and it should be for you too.
All forms of trading are associated with the risk of losing one's invested capital, which is what makes trading exciting in the first place.
There is no way of avoiding this risk, and it's something everyone has to accept. That being said, there are certain ways of minimizing the risk.
Practicing and gaining knowledge goes a long way in terms of avoiding unnecessary risk, and this is especially true for beginners.
By spending the time needed to learn how one can trade smart and execute a trading plan, you can limit a lot of the risks and losses that many beginners experience.
All of the trading platforms for beginners that we've recommended above offer educational material and training in some form, and so do we. In fact, this site was created in order to provide traders with the knowledge and information they need to succeed as traders.
For example, we have detailed guides about the most popular markets as well as a section dedicated to useful skills.
As mentioned, opening a demo account is another great way of limiting some of the risks, and it gives you the opportunity to prepare yourself for real trading.
However, this is not the most important risk to be aware of since in the end, losing some invested money is completely inevitable.
Instead, we mean your actual safety while picking the right trading platform for beginners in the UK.
General Trading Platform Tips:
Final Words
Finding the best trading platform UK is very dependent on what you are looking for. Are you a beginner or an advanced trader? Looking for a lot of assets or low fees? or do you want the best tools?
We hope that you enjoyed our guide of the best day trading platforms for traders based in the United Kingdom.
In the early stages of one's trading career, things have a tendency to feel overwhelming.
There are so many new terms to learn, a huge number of brokers and platforms to choose between, a ton of new and seemingly complicated tools to master, etc.
Because of this, it is very important that you find a trading platform that's suitable for beginners and an investment broker that offers all of the features you need to feel comfortable.
To help you guys out with this, we have searched high and low looking for the best trading platforms for the beginners in the UK and abroad, and we have collected our results on this page.
The five brokers that we listed above offer the five best trading platforms for beginners with a range of easy to use tools, educational material, guides, and everything else you could think of.
So if you're just getting started in the world of trading, we suggest you give the brokers above a shot.
And if you're not sure which broker will suit you better, we encourage you to open a demo account with each one and test them out.
It's important that you choose a broker that you like, and therefore it's advisable that you actually try them out before you get
Q&A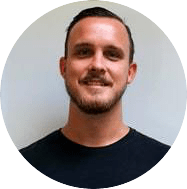 Adam Jarfjord is a Swedish day trader, investor, and copywriter. He works as head of content at BullMarketz.com and has been providing editorial content within the financial sector for more than 5 years.
Read more about him by visiting his LinkedIn profile or contact us directly to learn more about the team.