Binance, the largest cryptocurrency exchange in the world, has announced that they are moving to Malta. According to Binance's CEO, the move will help them avoid stricter regulation in Japan and Asia and will allow the exchange to enjoy the opportunities offered by Malta's progressive approach to cryptocurrencies.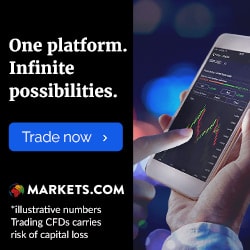 Changpeng Zhao who is the founder and CEO of Binance has announced that the company is moving to Malta. The decision came after Japanese officials issued a warning to Binance that could potentially threaten the existence of the exchange and their role as the leading cryptocurrency exchange in the world.
Binance was founded in Hong Kong and recently moved their headquarters to Japan in an attempt to avoid stricter regulation in Hong Kong. The exchange is currently waiting for approval from the Japanese government, however, after receiving an official warning from the government, Zhao made the decision to yet again move the business elsewhere.
Malta Offers a Flourishing Environment
Malta has been a hub for financial institutions and trading companies for a long time, and the country has recently initiated a very open approach to cryptocurrencies both in terms of development and trading. Shortly after Zhao announced the move, Malta's Prime Minister Joseph Muscat welcomed the company in a post on Twitter.
"We aim to be the global trailblazers in the regulation of blockchain-based businesses and the jurisdiction of quality and choice for world-class fintech companies," Muscat stated in his welcome message.
Zhao has also announced that Binance is about to launch a new decentralized exchange and increase their focus on fiat currency to cryptocurrency services, and he claims that they are very close to a deal with a bank in Malta.
What could this mean for the cryptocurrency market?
It is definitely a big deal that the largest cryptocurrency exchange based on daily volume is moving to Malta and it can have a good impact on Malta, Binance, and the global market. Personally, we are excited and quite confused that it didn't happen sooner.
Malta has long been a driving force behind innovative companies and tech start-ups and they have the potential to help bring the cryptocurrency market to the next level. During the past year, the Maltese government has been working hard to create sustainable solutions for the digital asset-sector, and they are encouraging and supporting blockchain innovation.
Being located in Europe will naturally help Binance establish a more reliable reputation in many parts of the world. Additionally, a deal with a European bank would make fiat to cryptocurrency transactions easier and safer for European traders.
All in all, most traders and cryptocurrency users including ourselves are excited about this move and the effect it will most likely have on the market. 
Find the best trading platform. You capital is at risk when trading. Be careful.