Binary Options, what are they? How do you trade them? Are they allowed in Europe, UK, and US?
Important update: The European Securities and Market Authority (ESMA) decided to renew their Binary Option prohibition another 3 months from January the second. This means that Binary Options still are not available to retail traders. We advise all our clients to not open Binary Option trading accounts, instead, choose a regulated trading platform.
In April 2018, the European Securities and Market Authority (ESMA) has banned binary options within the European Union. This means that Europeans citizens can no longer invest in binary options and companies can't sell or market them to retail investors. If you have any question regarding binary options we got the answers for you. This page covers everything related to binary options, both before and after the ban.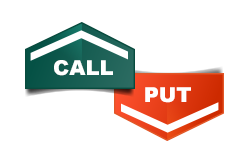 If you're looking for to invest on a market that's similar to binary options we suggest you try CFD trading (Contract for Difference). There are many similarities between CFDs and binary options but generally speaking CFDs are safer and more serious. We have written several comprehensive guides about CFDs and we also recommend the best CFD brokers. In fact, the reason why we started BullMarketz.com was to educate our readers on the benefits of CFD trading.
How To Trade Binary Options in Europe and UK
Professional traders will still be able to trade Binary Options with brokers such as IQ Options. In order to qualify as a professional trader and get access to binary options (with regulated brokers), you need to meet a few requirements. You need to meet a minimum of 2 out of 3 of the following criteria.
Binary Options Europe & UK
Binary Options for European traders, how to qualify:
You must have carried out transactions/investments of a minimum size of over 150 EUR while trading Forex, CFDs, Options or Binary options) at an average frequency of minimum 10 per quarter over the previous year.
The total size of your financial portfolio and financial instruments exceeds 500,000 EUR.
You have worked in the financial sector for minimum of 1 year, with duties that require knowledge of the transactions or services offered.
IQ Option is one of the few binary options brokers that is regulated and safe. If you think you qualify for this go ahead and create an account. Otherwise, we strongly recommend a regulated CFD Broker.
Find the best trading platform. You capital is at risk when trading. Be careful.
Binary Options
Binary options are one of the fastest forms of trading that have ever existed. Tension is high when you can open and close positions within a few seconds. In fact, it can go so fast on the binary market, that some claim that it should have been classified as gambling. However, this is not true. Despite the similarities with casino games and betting, binary options are still a real form of investment, albeit an alternative one.
What we liked about binary options trading is the fact that it was more appealing to people who normally might not have the patience to invest in long-term equities. Hardcore traders who are looking for a faster option of combining their usual trading with are who the binary options are meant for. Since binary options aren't allowed anymore we recommend that you take a look at CFD trading instead. In this article3 you can find some of the most respected and trusted brokers for CFD-trading.
Is Binary Options A Scam?
Before we go into detail about how to deal with binary options trading, we should first investigate whether binary options is legit or not.
We suspect that you have probably heard from others that binary options are a scam. You may have read an article about it online or heard it from a colleague. "You can not make money through that kind of trading" is something we hear all too often.
So let's clarify that this is not true and that binary options is not and never was a scam. We would never have dealt with it ourselves, or recommend it to others if it was not for real. For those who can keep a cool head and develop strategies look no further. Unfortunately, the only reason that this form of trading has received a gank bad reputation is that brokers without licenses have been deceiving customers since the industry was very young.
Should you read our comprehensive guide, you will better understand how the market works and why it was never a scam.
How Did Binary Options Trading Work?
Binary options was a speculative form of investment where your task was to predict price changes. When you undertake in the trading, you are simply speculating the direction in which the price of an underlying asset will take. Will the price of gold may be higher or lower in 10 minutes?
If you ended up being right and "in the money" you got back the amount invested plus a profit of between 80 and 95 percent (the number varies between brokers, underlying assets, and options). If you were wrong, you end up "out of the money", and you'd lose the amount you invested. Binary options trading is simple, right?
The Most Common Binary Options
The cool thing about binary options is that it was as common to bet on declining prices as it was on rising prices. Thus, one can make money on negative trends. In most cases you had 4 choices for your underlying asset: call, put, touch or boundary.
You also needed to choose a time frame for your options and your choices vary among different binary options brokers. Normally, extensions in time rarely last more than a few minutes or hours, though some brokers also offered further investments stretching a few weeks or even months.
Generally speaking, this is how you would invest in binary options:
Call option / purchase – If you think the price of your asset will rise, you buy a call option, it is also called the purchase option
Put option / sell – If instead you think the price of your asset will fall as buy a put option also called put option
Touch / one touch – If you know that the price of your asset will reach an exact price, you choose a touch option. This option allows you to profit as long as the price moves in your prediction sometime during the time period
Boundary – The last one is the boundary option, your task is to choose two awards that you believe the underlying asset will fall between
Binary Options Brokers
Since Binary Option is no more we want to list a  few good alternative brokers that might be able to prefer other or similar services to what you were looking for. Check out the following reviews:
Binary Options Summary
Binary options was a speculative form of investing where investors instead of buying securities invested in market movements. Binary options were also the fastest investment method ever and most trades were done within a few minutes. In some cases, they could even be as short as a few seconds.
Benefits with binary options are many but the most appreciated factor is the controlled risk. You see, when you invest in a binary option you always know how much you can win but also how much you risk to lose. Because of this, many traders and experts said that binary options offered controlled risk. You can compare it with CFD trading where you actually risk losing more than you've invested and maybe could afford to lose.
Unfortunately, binary options got a bad reputation and were blamed for being scams and a rip-off business. But we want to emphasis on the fact that binary options were not scams, especially if you used trustworthy services.
Now the regulatory authority in the European Union has decided to ban binary options and until that ban is lifted there is nothing we can do. However, until the situation changes we recommend that you try CFD trading. We have been trading CFDs for many years and can assure that it's safe and 100% regulated. Also, by only using out recommended brokers you will guarantee a pleasant trading experience.
Archived articles
Please note that any articles you find here is archived and the information may no longer be relevant.
Please note that Binary Options is no longer available. You are now reading an archived article about how binary options demo accounts used to work. the information in this particular section is outdated.
Create a Binary Options demo account
The world of binary options trading is a fun and exciting place filled with huge profits and wins. To the inexperienced though, this world can be a dangerous place where they have the potential to lose thousands. That is why helpful brokers have begun offering free binary options demo accounts to those near-ready to break into the world of binary options trading.
With these binary options demo accounts, you can trade safely in real-time with actual assets. It is a great way for those who are ready and packed with knowledge to tackle binary options trading, but want to get a feel for what actual trading is like.
Unlike most things in the business world, your free binary options demo account does not have to cost you a cent.
Demo Account with No Deposit
While most brokers who offer binary options demo accounts demand that you make a deposit, not all of them do. These brokers are willing to give you a free binary options demo account with no deposit that will operate for a certain amount of time, so that you can try your hand at trading actual assets on whichever platform they trade on. This time period is usually around 72 hours long, after which you will normally be required to open up a proper, paid account with a binary options trading broker – hopefully, the one who was kind enough to give you a free demo account.
Once you have opened up your paid binary options account you can begin trading real binaries across international markets, while making use of all the knowledge you have gathered before and during your use of a binary options demo account.
The window of time provided by the binary options demo account with no deposit gives you an opportunity to learn how this binary options platform operates, and what you can expect from it. It is a very good opportunity to learn about what a specific broker can offer you – it may even be best to try out demo accounts from multiple brokers and see which one fits you best.
Why You Need a Binary Options Demo Account
You would not walk into a university without graduating high school first, would you? Then neither would you start binary options trading without learning everything that you can about binary options, the binary options markets and how they are all traded. This last part is where binary options demo accounts are important.
Learning as much as you can about binary options trading is a spectacular way to properly prepare yourself for a career as a binary options trader. One of the most important things that binary options traders use is their online trading platform – the trading platform made accessible to you through a binary options demo account.
If you understand the online trading platform you will be working on, you can confidently and efficiently make predictions and trades across binary options markets without having to worry about the basics. Simply put, learning how the platform operates is one less thing you have to worry about as you climb the ladder of success as a binary options trader and begin raking in the wins!
But wait!, You Need More Than Just a Binary Options Demo Account
Do be warned that these binary trading demo accounts are not meant for those completely new to the world of binary options trading. Because a 72-hour window is not a very long time to test out any trading strategy or do market research, it is best you do that all beforehand and solely use your demo account to learn how the trading platform works.
It is in your and your wallet's best interest to learn as much as possible about how binary options work and how to read the markets they operate across so that you lessen your chances of making rookie mistakes and losing money.
Some of the best ways to learn about binary options trading is to visit online forums and websites and learn from real people who trade actual binary options every day. These artisans of the financial craft have been at it for a lot longer than you have, so take the time to ask questions and learn from them.
After you are comfortable enough with your knowledge of what binary options trading is, it is time to watch the markets. Watching the binary options markets, and developing your own hypothetical strategies to make money off them, is a great way to prepare yourself for the day you get the opportunity to try out real strategies using your own money.
How to Make the Most Out of Your Demo Account
A lot of newcomers to the binary options game use their demo accounts to learn more about the markets, to try out strategies and in general, how to trade binary options. This is definitely not what these demo accounts are there for though. By the time you join up with a trusted broker and sign up for a demo account, you should already know quite a bit about binary options.
The best use of a demo account is to learn the ins and outs of how binary options trading platforms work, and what you might expect from websites and brokers across the globe who specialise in binary options trading. You should not use this as an opportunity to try out new strategies and to test the markets. Rather use it to experiment with the platform and test its limitations – perhaps even compare it to platforms you have had prior experience with.
Once you understand the markets, have learned a selection of strategies and perhaps even prepared your own simple beginner's strategy, and have full knowledge of how to work with binary options trading platforms, you are good to go for your brand new career in binary options trading!