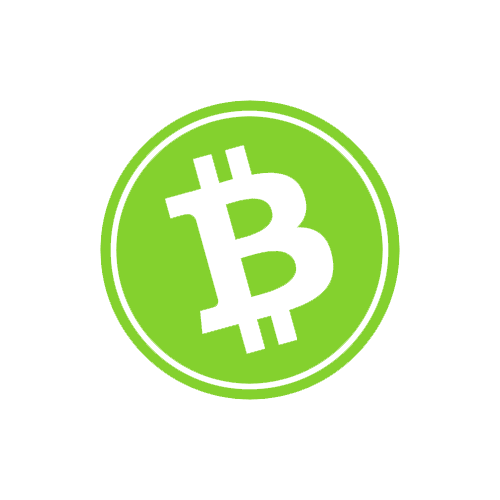 Bitcoin cash was created through a hard fork of Bitcoin in August 2017. The hard fork, or split, created a completely new cryptocurrency based on Bitcoin but with a different set of rules and algorithms. The reason for the hard fork was that many users had started finding faults in the scalability of Bitcoin and they required better opportunities. The purpose of Bitcoin cash is that it is more scalable than Bitcoin but other than that they are pretty much the same in the core. Everyone who owned Bitcoins at the time of the fork in August when block 478558 was mined, also owns the same amount of Bitcoin cash. For example, if you had 20 Bitcoins at the split you automatically received 20 Bitcoin cash.
Website www.bitcoincash.org
Find the best trading platform. You capital is at risk when trading. Be careful.
Is Bitcoin Cash (BCH) Different from Bitcoin (BTC)?
Yes, Bitcoin cash is a completely separate currency and a hard fork of Bitcoin. You could say that Bitcoin cash is an upgrade of Bitcoin. Some people argue that Bitcoin cash is better than Bitcoin, other people disagree saying that Bitcoin is superior. What's known for a fact is that Bitcoin cash is easier to scale and its value is way less than regular Bitcoin.
What we like about Bitcoin cash
Bitcoin cash is a decentralized digital currency just like Bitcoin
It is a very safe cryptocurrency
Transactions are hidden and anonymous
Transactions are conducted within seconds and confirmations are delivered within minutes
It is more or less based on its bigger brother Bitcoin
Buy Bitcoin cash
Do you want to learn more about trading cryptocurrencies and specifically how to trade Bitcoin cash? Then we've got some good news. There are several ways to trade Bitcoin cash and they are all very practical.
Firstly, you can buy Bitcoin cash using a cryptocurrency wallet. By using a wallet, you also get the opportunity to use Bitcoin cash as a currency, meaning you can trade it for products and services online.
The second option is to use a broker to buy Bitcoin cash. We recommend our favorite cryptocurrency brokers here on BullMarketz and suggest you take a look at our reviews to learn more about them. If you don't have time to read the reviews, you can always opt for our top choice, Markets.com.