Find the best trading platform. You capital is at risk when trading. Be careful.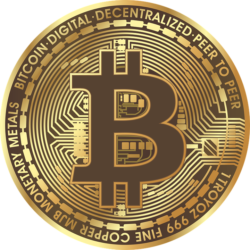 The euro is the leading currency in Europe and the second most influential currency in the world after the American dollar. Therefore, it's no wonder that the euro has a unique and important relationship with Bitcoin. The American dollar used to be the main currency that people converted Bitcoin with, but things are changing.
Bitcoin has grown impressively in both value and popularity during the first half of 2017, and the interest for the digital currency has skyrocketed on the European market. As a result, it is getting more and more common for people and businesses to convert BTC and EUR.
It makes perfect sense. If you live in Europe you don't really care about the BTC/USD price since it requires you to also convert USD to EUR. And it gets too complicated. Instead, Europeans prefer to check the price of Bitcoin to EUR, or even other European currencies.
Why convert BTC to EUR?
Well, the three most obvious answers are:
Because you are buying/selling Bitcoins
Because you want to buy a product or service using Bitcoin
Because you want to invest in cryptocurrencies on the forex market
Either way, you will need to rely on an accurate and dependable currency converter to check the value of Bitcoin in euro.
If you are planning on buying or selling Bitcoins, or any other cryptocurrency, chances are that the company you are dealing with offers a currency converter called a Bitcoin chart. The issue with this is that many of the cryptocurrency companies still only offer a BTC/USD chart and not a BTC/EUR chart. To solve this issue we decided to offer a comprehensive Bitcoin chart where you can compare the value of Bitcoin to most other currencies. It is a reliable way to make sure that you always get the best BTC/EUR exchange rate.
If you're planning to trade with Bitcoin on the forex market, the broker you use will probably also offer a Bitcoin chart. However, it is always good to double check all the price information by using two different providers. This is why we recommend that you use our Bitcoin converter even if you're offered access to another one.
Trade BTC/EUR
The possibility to trade with cryptocurrencies on the forex market is new and most brokers are still not offering it. One of the first forex brokers to ever offer trading with Bitcoin was Markets.com, which also happens to be one of our favorite brokers and an innovative leader in the industry.
Through Market.com's trading platform you're granted access to trade Bitcoin with the rest of the world's currencies. But that is not all. Instead of limiting themselves to a single market, Markets.com decided to offer Litecoin and Ethereum in addition to Bitcoin. This is very exciting and a clear sign of how fast the currency market is changing and how much the influence of digital currencies has grown. IQ Option is another great alternative for trading bitcoin.
In other words, Markets.com is the broker to use if you are looking for a place to trade Bitcoin or other digital currencies on the forex market.
Find the best trading platform. You capital is at risk when trading. Be careful.