Find the best trading platform. You capital is at risk when trading. Be careful.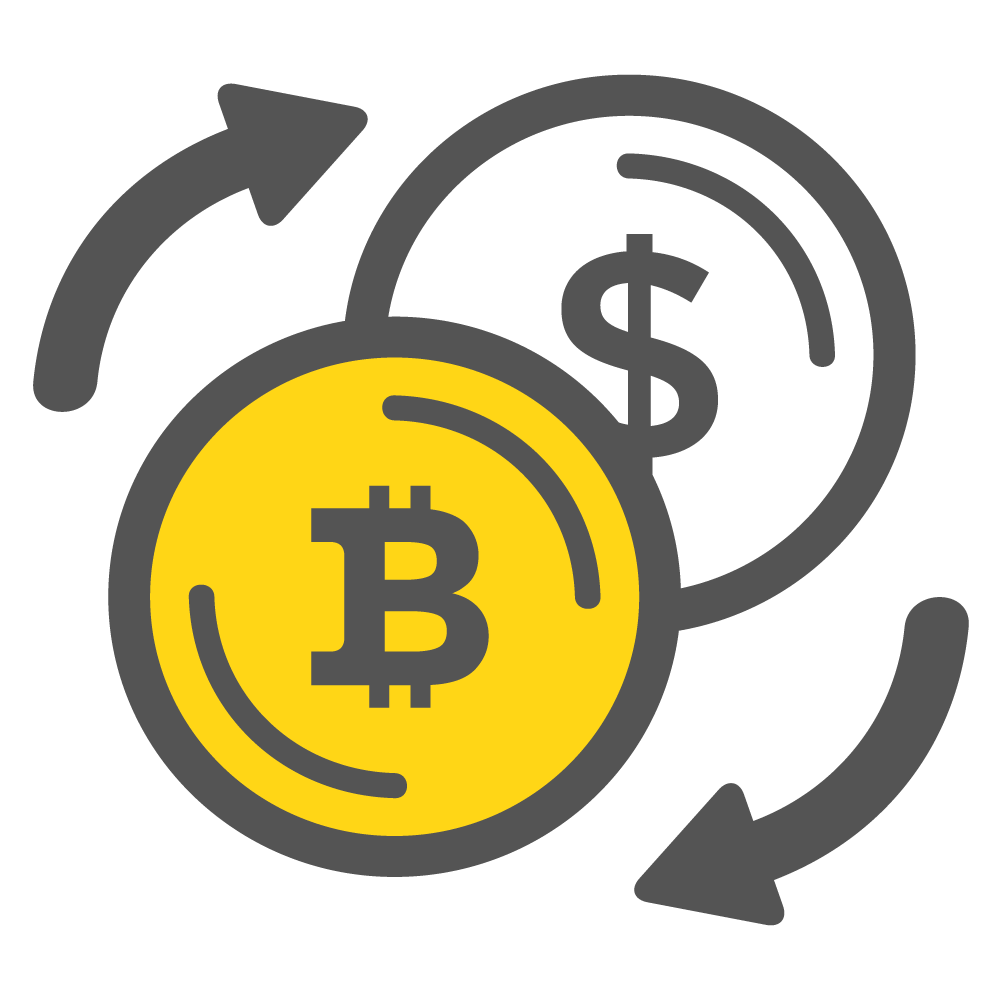 The American dollar (USD) shares a very special bond with Bitcoin (BTC) (find the bitcoin price in USD via the link) which is why the majority of conversions related to Bitcoin are done with USD.  BTC to USD and USD to BTC is the most common transfer between crypto and fiat currency. There are a few reasons behind this but the main one being that USD is the leading currency in the world and BTC is the leading digital currency. In fact, all currencies in the world have a close relationship with the USD, especially the leading ones.
Another big reason is that most companies that sell Bitcoin (BTC) and that offer e-wallets to protect Bitcoins have international clients from all over the world, making it most practical to use one mutual currency for all. You might be able to find some smaller local businesses that offer Bitcoins in other currencies, but Bitcoins are generally traded with and valued next to the USD. Below you can see the current exchange rates for BTC to USD. Please understand that Bitcoin is highly volatile asset can the exchange rate can vary quite a lot from minute to minute.
Why Convert Bitcoin (BTC) to USD?
There are only three situations where you would need to convert Bitcoin to USD. The first being when you want to buy new coins or sell some you already own. In order for you to get the best rate, you want to check how much Bitcoin is worth in USD with a Bitcoin currency converter. Then you have to find someone that is willing to buy or sell for that price.
The second situation is when you buy something with Bitcoins. Nowadays, many online shops and even regular businesses accept Bitcoin as payment. So to make sure that the price is correct you'll need to check the Bitcoin exchange rate using a currency converter.
The third and final situation in which you might need to convert USD to BTC is for forex trading. Recently, forex brokers started offering Bitcoin as one of their currencies and now you can buy BTC together with pretty much any other currency in the world. But before you start trading Bitcoin on the forex market you'll need a good and accurate understanding of the exchange rate and how it has changed over time. The only way to get this information is to use a currency converter that's compatible with Bitcoin.
How to Convert BTC to USD
So how do you convert Bitcoin to USD and vice versa? Well, it is fairly simple and is converted using the same techniques as other currency conversions. You need a currency converter that will allow you to input digital currencies. These converters are offered by every serious business that sells Bitcoin, but also by most large currency conversion companies.
Another word for a Bitcoin converter is a Bitcoin chart. Many of these Bitcoin charts won't let you convert Bitcoin to other currencies than the American dollar. Here at BullMarketz.com, we offer one of the best Bitcoin charts on the market. It gives you a quick overview of the BTC/USD exchange rate in real time but also offers the possibility to check how the Bitcoin rate has evolved over time.
Trade BTC/USD
Earlier we mentioned that it is possible to trade Bitcoin with other currencies as currency pairs on the forex market. The most common pair is BTC/USD but you can trade Bitcoins with pretty much any currency. One of the best places to trade Bitcoin on the forex market is with a regulated broker, you can start by setting up a free demo account.
Plus500, IQ Option,Trade.com, and Markets.com are a few of the top brokers in the industry and a few of our personal favorites. They recently started offering the opportunity to trade with digital currencies and we couldn't be more excited about it. With an account at these brokers, you can invest in some of the biggest cryptocurrencies such as Bitcoin, Ethereum, and Litecoin and many other coins.
Find the best trading platform. You capital is at risk when trading. Be careful.