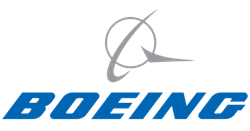 Boeing (BA) is a leading manufacturer of commercial jetliners, together with security, defence and space systems. Founded in 1916, the company is America's largest exporter and operates in over 90 countries worldwide. Of the five primary divisions including Boeing Defense, Space & Security, Capital Corporation, and Commercial Airplanes, the latter is the most well known. Today, Boeing is the largest aerospace company in the world.
Invest in Boeing –the Boeing stock price is a top performer over the last 10 years. Their global influence, fundamental economics, and political trends in defence, make them a popular option. You can buy Boeing stock through a broker, and can also invest using CFDs.
What is the price of the Boeing stock today?

Buy the Boing Stock – How and where do I invest?