Find the best trading platform. You capital is at risk when trading. Be careful.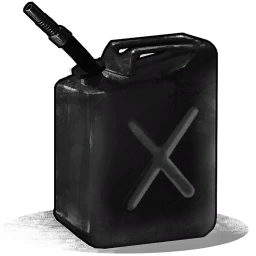 Brent crude, also called brent oil and brent blend, is a crude oil that's extracted in the North Sea. Similar to other crude oils, the interest for investing in brent crude is big all over the world. However, since the oil is drilled in Northern Europe, the interest is higher in that region than in other places.
If you're interested in investing in brent crude, we suggest you get started with one of our many recommended brokers. Otherwise, we recommend that you keep reading through this page to learn more about this precious commodity, how to best trade brent crude, and what affects the price of brent oil.
What's the Price Of Brent Crude?

The price for brent is important in order to assess how much brent costs at a specific time but the price also plays a more important role than that. You see, brent oil is a benchmark for other types of oil. That means that brent crude is compared to and measured with other crude oils and it can have drastic effects on the global oil price.
As an investor, you always want to know the latest price of brent crude, otherwise, you'll never know how much you have to pay for it or how much profit you'll make from selling it. In order to help you with this, we provide the latest brent crude oil prices directly on this page. And don't forget that on top of offering the latest price for brent crude, we also offer prices for other popular commodities and assets.
Invest in Brent Crude
We are assuming that you ended up on this page because you're looking to invest in brent crude and we can confirm that you've ended up in the right place. Underneath this section, we will guide you through the best brent oil brokers but first, we'll explain how you go about trading brent crude oil.
Obviously, brent crude is not available to everyday people in its natural form since it's sold on barrels. Because of this, an investment method called futures has been created. When you buy brent crude as futures, you sign a contract with a broker about a certain amount of crude oil and the price you're willing to pay for it. Futures trading is the most common way of trading crude oil. Another way to indirectly invest in crude oils is to buy stocks in companies that drill for brent crude in the North Sea.
However, in our opinion, there is only one real way of trading brent crude and that is CFD trading. If you're looking to get started trading crude as CFDs right away, we recommend you start with the following brokers.
Find the best trading platform. You capital is at risk when trading. Be careful.
Buy Brent Crude as a CFD
The main reason we prefer trading brent as CFD is solely practical. A CFD lets you speculate on the price of brent crude and all you have to do is predict whether the price will increase or decrease. Another wonderful benefit with CFDs is that they can be used on thousands of underlying assets such as commodities, currencies, cryptocurrencies, stocks, etc. Thanks to CFDs, you can invest in brent crude, buy Ethereum, trade USD, and invest in Google using the same broker and platform.
CFD Brokers for Brent Crude
Before you can start trading brent crude as a CFD you need to find a broker that you like. On BullMarketz.com we recommend the best brokers for different markets and below you'll find a list of the best brokers for commodities trading. Just don't forget that we recommend even more brokers for other markets.
Conclusion
Brent crude is the name of the crude oil extracted in the North Sea. It is one of the best crude oils in the world and because of that, the price of brent crude is used as a benchmark across the world. Anyone who would like to invest in brent crude has many options and you can learn everything you need to get started on this page.