Find the best trading platform. You capital is at risk when trading. Be careful.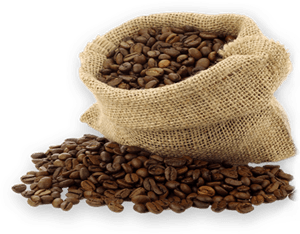 Coffee is by far one of the most popular drinks on this planet, and it's something millions of people enjoy every day. The powder used to brew the drink is extracted from a berry that originates in Ethiopia. After the colonization of Africa, coffee quickly spread to the rest of the world and today you can buy coffee pretty much anywhere.
During the last centuries, coffee has become so popular that it's now considered to be one of the most important commodities we know of. As you might understand, the interest in investing in coffee is huge. The idea behind this page is to explain how to best trade coffee and to explain how the price of coffee is affected.
What's the price of coffee?

If you've come to this page looking for the price of coffee we suggest you reference the graph above. We also want to remind you that we offer similar pricing tools for other commodities and assets so that you can always have the latest prices for your investments.
There are several factors that have an effect on the price of coffee, among them are taxes, unstable political situations where the coffee is grown, and shipping fees. The biggest producers of coffee are Brazil, Colombia, Indonesia, Vietnam, and Ethiopia and we recommend that you keep an eye on the political situations in those countries when investing in coffee.
Invest in coffee
When you've decided that it's time to invest you need to make a decision. There are several ways to invest in coffee and depending on what kind of profit and time frame you're looking for, some methods might suit you better. As you might imagine, it's not very prac tical to buy large quantities of coffee yourself. Because of this, most investors use alternative investments.
One popular way of trading coffee is with futures where you agree to buy a large amount of coffee at a specific time in the future. A lot of people also choose to invest in coffee by buying stocks in companies that handle the commodity or as a part of a fund.
In our opinion the best way of trading coffee is CFDs, and you can find a list of the best brokers below.
Find the best trading platform. You capital is at risk when trading. Be careful.
Buy Coffee as CFD
When you invest in coffee using CFD you buy a security instead of the actual product. In other words, the CFD is used to speculate on the price of coffee and your goal is to predict whether the price of coffee will increase or decrease. Personally, we enjoy CFD trading because it's so practical and because all CFD brokers offer access to more assets than only coffee meaning you can trade on several different markets at once.
Invest in Coffee Using a Broker
As mentioned, you need to use a broker to invest in coffee and other commodities as CFDs. There are many brokers that you can choose from so in order to make the process easier for you, we have recommended the best brokers here on this site. You can, for example, buy coffee with Plus500, Markets.com, eToro, and Trade.com.
Conclusion
Coffee is a drink that's become so popular that its value is now an important part of the world's economy. Only a few countries grow and export coffee on a large scale, and therefore it's relatively easy to keep track of the factors that can affect the price of coffee.
You have many options to choose from when it's time for you to start investing in coffee. For example, you can use futures, invest with CFDs, buy funds, or trade stocks in companies that handle coffee.