Find the best trading platform. You capital is at risk when trading. Be careful.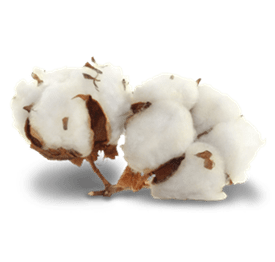 Cotton is one of the most commonly used textiles in the world. The fabric is produced from the cotton plant which is grown all over the planet. And due to the fabric's strength, durability, and ability to keep warm in cold weather and cool in warm weather, this commodity has become the first-hand choice for many across the globe. Compared to wool and silk, cotton is produced in enormous quantities.
Since cotton is used across the world, the interest for investing in the commodity is widespread. In fact, cotton is one of the most traded commodities on the market right now, and it's definitely the most traded natural textile.
What Does Cotton Cost?

This is a very good question that all investors need to answer, or rather that all investors need to know at any given time. To get the price of cotton you can use the pricing tool that's offered on this page. The price graph provides us and all of our readers with the latest price of cotton, and in our opinion, there is no easier way to get the price information needed to invest in cotton.
One of our close partners provides us with the price and they guarantee that the price of cotton is updated in real time every day of the week.
Invest in Cotton
The first step one needs to take before investing in cotton is choosing how to invest. There are several ways one can trade cotton and depending on what you are looking for, some methods might fit you better than others.
Personally, we prefer investing in cotton and other commodities using CFDs since this form of trading offers many unique and useful features. Others prefer to trade cotton as futures offered on the world's stock exchanges.
An alternative way of investing in cotton is by buying stocks in companies that produce and sell cotton. By doing so, your investment will be indirectly dependent on the price of cotton.
Find the best trading platform. You capital is at risk when trading. Be careful.
Buy Cotton as a CFD
We mentioned that CFD trading is the method that we personally prefer when we buy cotton. The reasons for this are many, but it's mostly based on the fact that we can trade on increasing and decreasing prices at the same time as well as the opportunity to trade with leverage.
Additionally, there are other practical benefits with trading CFDs and to learn more about this investment method we suggest you take a look at our comprehensive guide.
Invest in Cotton Using a Broker
If you decide to trade cotton using CFDs you need to first find a CFD broker that offers cotton. We have recommended all the best CFD brokers in the business on this site, but not all of them can be used for cotton. Below is a list of the brokers that are best suited for traders looking to invest in cotton.
Plus500 is a great CFD broker with a neat trading platform and a large selection of underlying assets, including cotton.
Markets.com is a broker that we ourselves use quite extensively to trade commodities, invest in the forex market, and buy other assets as CFDs.
eToro is currently one of the most innovative brokers in the industry, and they offer practical solutions for traders that enjoy copy trading cotton.
Conclusion
For hundreds of years, cotton has been one of the most popular textiles in the world thanks to the fabric's durability and other practical features. Also, the interest in investing in cotton is huge and something thousands of people do regularly.
If you think that cotton trading is something you would enjoy, we suggest you read through our many guides on CFD trading to learn as much as possible before you start trading. And when you feel ready, it's best to get started by using one of our recommended brokers.