Find the best trading platform. You capital is at risk when trading. Be careful.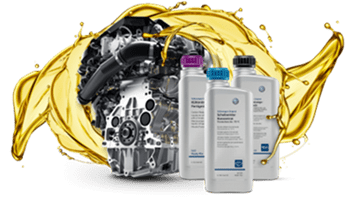 No matter what kind of lifestyle you live we can guarantee that you rely on crude oil in one way or another. You see, crude oil, also called petroleum, is the foundation for most types of fuel such as petrol, diesel, aviation fuel, gas oil, asphalt, and much more. The product exists in liquid form underneath the earth's surface, and we drill for it on every continent.
Since crude oil is one of the pillars that our society rests on, the interest in investing in crude oil is huge. In fact, crude oil is so valuable to us that several prominent world leaders have gone to war over it.
What Is The Price of Crude Oil?

Oil is sold in barrels and the price for crude oil is almost always quoted as the price per barrel of crude oil. Like any other commodity price, the price of oil fluctuates and there are many factors that can affect the price. For example, new oil rigs opening, sanctions against countries with big oil production, tariffs, etc. Because of this, you need to always keep an eye on the latest oil price, and the easiest way to do so is via our crude oil price graph.
Remember that you can always get the latest prices for crude oil on this page if you're interested in buying oil or if you're looking to sell crude oil. Also, don't forget that we provide more information about crude oil as well as similar pages about other commodities and assets such as stocks and cryptocurrencies.
Invest in Crude Oil
How do you invest in crude oil? Well, there are a number of ways in which one can invest in crude oil and other commodities. You can buy it as it is although it's hard to store barrels of oil and this type of investment is obviously better suited for gold and silver. Another popular way of investing in crude oil are futures which you can buy from most stock brokers. A futures contract gives you the right to buy a large quantity of crude oil without actually having to handle the product, it's a very clever way to invest in crude oil.
You can also buy crude oil as part of a fund or ETF (Exchange Traded Fund) or you can buy stocks in a company that drills for, refines, or handles crude oil, which means you indirectly invested in crude oil. However, our favorite way of trading oil and other assets are CFDs.
If you by any chance want to start buying crude oil today we suggest you get started with one of the following brokers:
Find the best trading platform. You capital is at risk when trading. Be careful.
Buy Crude Oil as CFD
A CFD is a security that you use to speculate on the price of an underlying asset, in this case, crude oil. You can either buy a CFD that says the price of crude oil will decrease or you can buy a CFD that represents an increasing price. The practical thing with buying crude oil as CFD is that you never have to handle the product yourself. Also, CFDs are available on all of the world's assets from any financial market which means you can invest in crude oil, buy stocks in Amazon, and much more from the same platform.
Buy Crude Oil With a Broker
If you want to invest in crude oil as a CFD, we suggest you use one of the oil brokers that we've recommended. These brokers are all 100% reliable and completely regulated for your convenience and safety, they also offer more than oil and commodities.
eToro is a popular broker with a great selection of assets, the number one copy trading product in the world, and a state of the art trading platform. eToro can be used to trade crude oil and other commodities.
Plus500 can be used to invest in crude oil and hundreds of other popular commodities and underlying assets. We have used this broker for a long time ourselves and tend to recommend Plus500 to anyone who asks for a great broker.
Markets.com has an impressive selection of available assets that you can trade with. Crude oil and other commodities only make up a small part of their total selection.
Conclusion
It's clear that crude oil is one of the most important commodities right now and something many investors are interested in. Crude oil is available all over the world and since it's something most people are familiar with it's usually pretty easy to invest in. If you are interested in investing in crude oil, there are several methods you can choose between but we highly recommend that you start with CFDs.