Find the best trading platform. You capital is at risk when trading. Be careful.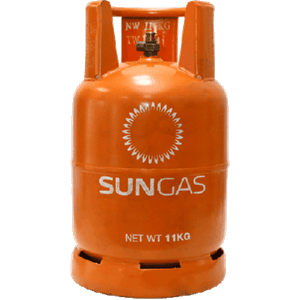 Natural gas is one of the leading fuels in today's society, and it should come as no surprise that the interest for investing in natural gas is widespread on a global level. Natural gas is a mix of different gases but mostly methane which makes it ideal for fuel. This commodity is found under the surface of the earth and is either extracted on its own or during oil drilling. Most of the time, big oil companies distribute and sell natural gas since the commodity is often found and extracted together with crude oil.
In addition to being used as a fuel, natural gas serves as an important part in producing several chemicals and, as mentioned, it's also one of the most popular commodities to invest in on the market.
What's The Price for Natural Gas?

Before we continue explaining more about the commodity and walk you through the best ways of investing in natural gas, we are going to talk about the price of natural gas. If you're looking to invest in natural gas your first order of business is to check the value of natural gas. Without the price information, you will not be able to decide whether or not it's a good time to invest.
The easiest way to check the price of natural gas is by using the price graph that we provide on this page. Our prices are updated in real time and the tool offers the possibility to check how the price has developed over time.
Invest in Natural Gas
We always say that there are three main ways that one can invest in natural gas and other commodities, and on top of the main methods, there are a few alternative methods. The most common way to buy natural gas is by using futures, investing in funds, or by speculating using CFDs. A popular alternative method to invest in natural gas is to buy stocks in a company that extracts and sells the product.
Generally speaking, we prefer to buy natural gas as CFDs since we like the fast-paced environment that CFDs offer and the fact that it's relatively easy to learn. Also, CFDs can be used on pretty much any market or underlying asset which is a huge plus.
Would you like to start trading natural gas now? Then we suggest you get started with one of the brokers below.
Find the best trading platform. You capital is at risk when trading. Be careful.
Buy Natural Gas as CFD
CFD is short for Contract for Difference and it's a security that you use to speculate on market movements, in this case, the price of natural gas. Some of the benefits of CFD trading are that you can invest small amounts, use leverage and margin to maximize profit, and invest in natural gas when the price is increasing as well as decreasing.
Trade Natural Gas With a CFD Broker
In order to get access to the CFD market one needs to use a CFD commodity broker. Depending on how you want to invest in natural gas and what other commodities you might be interested in, some brokers are better than others. We have recommended all the best CFD brokers on this site and below you will find a list of the best brokers when buying natural gas.
In our Markets.com review we describe why this broker was one of our first favorite brokers. With a trading account on Markets.com, you can easily invest in natural gas and other assets.
In our Plus500 review we talk more about this leading CFD broker with a focus on stocks, cryptocurrencies, and commodities. The broker offers their own state of the art trading platform and provide users with smart trading accounts.
In our eToro review we explain the best copy functions in the world and how it can be used to buy natural gas quickly and easily. By copying other traders you increase your chances of succeeding.
Conclusion
Natural gas is the most used fuel in the world after oil and coal. The commodity is often extracted together with crude oil and the production is both global and enormous. Today, millions of people rely on natural gas for their everyday life and because of that, the interest in investing in natural gas is huge.
You can find the latest price for natural gas at the beginning of this page where you can also learn more about how to best trade natural gas.