Find the best trading platform. You capital is at risk when trading. Be careful.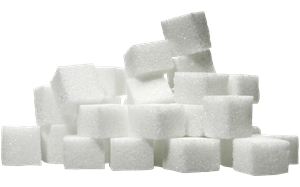 Sugar has been a part of the human diet for thousands of years but lately, we've reached a culmination where sugar is added to almost everything we eat. Today, there are several different kinds of sugar that can be produced from sugar canes, sugar beets, and other sources. On top of being a popular part of our diet, sugar is also a popular economic instrument used for investments across the world. In fact, at times in human history, sugar has been so scarce that it's been referred to as "The White Gold."
If you want to learn more about sugar and how to invest in sugar, you've come to the right place. We will explain all the most important factors regarding sugar on this page.
The Price of Sugar
The price of sugar is constantly changing and when the production process is optimized the price tends to fall, similar to how the price of sugar tends to increase when taxes and shipping prices rise. To make sure you always have the latest price of sugar, we provide a price graph that's updated in real-time. That means our sugar price is delivered instantly from one of our partners and that you can rely on it for the latest price of sugar every day.
Invest in Sugar
One of the benefits of trading commodities is that there are several investment methods to choose from. In fact, markets have been developed in order to cater to commodities trading and today there are several smart solutions for investors looking to trade sugar.
You can, of course, buy sugar as it is and plan to sell it for a profit in the future, the only issue is that you have to store it and that the shelf life isn't very long. Because of this, it's more common to invest in sugar using futures through a stockbroker. Some investors even invest in sugar by buying equity in companies that handle sugar, thus indirectly investing in the price of sugar.
In our opinion, there is one investment method that's better than all others. In fact, we really only buy sugar using CFDs and the reason for this is the many options CFD trading offers compared to other investments. Are you looking to start trading sugar today? Get started with one of the brokers listed below!
Find the best trading platform. You capital is at risk when trading. Be careful.
Buy Sugar as CFD
In order to invest in sugar as a CFD, you first need to find a CFD Broker or a Commodity broker that you like and that offers sugar as a part of their selection. Then you need to try and predict in which way the value of sugar will move and buy a CFD that represents that prediction.
The practical aspect of CFD trading is that you can invest both small and large amounts of money in each trade and that you can use leverage to maximize profits. Also, CFDs can be used in several markets at the same time. In other words, you can buy sugar, buy stocks, and speculate on the price of cryptocurrencies from a single crypto platform.
Trade Sugar Using a Broker
As mentioned, you need to use a broker to invest in commodities, including sugar. On the top of this page, we provide our top list of the best brokers in the business and below you can read more about why we like them.
eToro is a favorite among many. The world leading trading network, innovative copying platform, an impressive selection of assets is all you need from a good broker.
Plus500 has chosen to focus on stocks, commodities, and cryptocurrencies and their products are solid. In fact, Plus500 is an excellent choice for anyone looking to invest in sugar.
Markets.com is a broker that we've used for the longest time and for different investments. We honestly believe that Markets.com is a great choice regardless of which market you want to trade on.
Conclusion
Sugar is one of our most loved food items and something most humans eat on a daily basis. Additionally, the interest in investing in sugar is huge, and if you want to try your luck you have many investment methods to choose from. As always, we prefer to buy sugar as CFDs but ultimately, the choice is yours.