Find the best trading platform. You capital is at risk when trading. Be careful.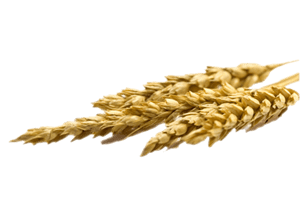 Wheat is one of the most used grains in the world and something that's used in every culture on every continent. In fact, wheat can be grown in pretty much any climate that has a few warm months each year. Wheat is often divided into two versions: spring and fall wheat. On top of that, there are several regional based versions and wheat that's considered wild as well as domesticated.
Since wheat is something that's grown, sold, and eaten all over the world, the price of wheat has a significant impact on the global economy and humans overall well-being. Due to this, wheat has developed to become one of the most popular commodities to trade on the commodity market, and together with sugar, corn, and coffee, it dominates the food market.
What Does Wheat Cost?

The global price of wheat constantly fluctuates and is affected by factors such as seasons, shipping prices, availability, and so forth. Since the price is constantly changing, it's important that everyone who invests in wheat always keeps track of the latest price of wheat. Without the possibility to check the price of wheat it gets unnecessarily hard to invest in, and in the worst case scenario, it can even result in you losing money.
Luckily enough, we provide our readers with one of the best pricing tools in the industry. The wheat price graph offers the latest price in real time as well as the opportunity to check how the price has developed over time. That means that you can come directly to this page every time you need to check the latest price of wheat.
Note that we also provide the price for other commodities and assets.
Invest in Wheat
Are you interested in buying wheat but unsure of where to begin? Let us help you get started. Before you start investing your hard earned money in wheat, you need to understand that you can invest in wheat in several different ways. The most common way of trading wheat is by using futures, a sales contract that you write with a seller and that is based on the price for a certain amount of wheat in the future. Alternatively, you can buy shares in a company that grows and sells wheat since that company will be affected by the value of wheat.
If these options don't sound too exciting, you can always try CFD trading. We explain how CFD trading works in the section below as well as in our many guides on CFD trading, but if you feel like investing right away we suggest you get started with one of the following brokers:
Find the best trading platform. You capital is at risk when trading. Be careful.
Buy Wheat as a CFD
A CFD is a security that you use to speculate on the value of wheat. When you buy wheat as a CFD your job is to predict how the price will change, will the price of wheat increase or decrease? Then you buy a CFD representing your prediction hoping to make a profit.
It's fairly easy to get started with CFD trading and something we recommend you try, just don't forget to use a trustworthy commodity broker.
Invest in Wheat Using a Broker
If you've decided that CFDs is how you want to trade wheat, the next step is to find a reliable broker. All the commodity brokers that we recommend are completely regulated and safe to use, however, the following ones are the best if you want to trade wheat.
Check our review of Plus500 to learn more about one of the world's best brokers that also provides us with the latest price of wheat. This broker is a great option for anyone trading CFDs.
In our detailed review of Markets.com, we go into detail about a broker that we've used for many years.
We have also created a comprehensive review of eToro – a broker based in Israel that specializes in social networks for traders and copy functions.
Conclusion
Food items containing wheat are enjoyed pretty much everywhere in the world and due to its immense popularity, the price of wheat has become an important part of the world economy. Naturally, this means that the interest in investing in wheat is huge.
Would you like to trade wheat? Let us help you get started!