In seven days, the digital currency called Cardano (ADA) has grown its market share from under $1 billion to over $14 billion, and its value per coin from $0.11 to $0.57. The currency, that is now ranking as the 6th largest of all the digital currencies, has experts thinking it might be the new Ethereum.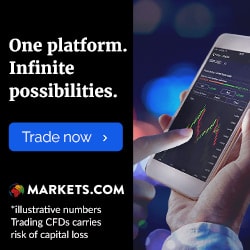 Cardano is a blockchain developed and launched by Ethereum's co-founder Charles Hoskinson, and it is connected to a digital currency called ADA. The blockchain is in many ways similar to Ethereum since it is based on smart contracts. However, Cardano and especially ADA are much more efficient that Ethereum.
Chances are that you haven't heard much about Cardano before even though it has been around since 2015, unless you've spent a lot of time in Japan. During the ADA Initial Coin Offering (ICO) in 2015, 95% of the participants were Japanese which is why ADA goes under the name "Ethereum of Japan." However, the digital currency has not gained attention much in the western world, that is until last week.
On Monday, December 11, Cardano (ADA) started a surge that would take it from a $3 billion market cap and a $0.11 price per coin to a $14.7 billion market cap and a $0.057 price per coin by Sunday, December 17. This rapid price surge has everyone thinking Cardano might be the new Ethereum, given that Cardano has grown by several hundred percent in less than seven days.
Today, Monday the 18th, the cryptocurrency dropped down to a market cap of $12 billion, but we are expecting it to keep growing during the week.
Cardano is also connected to the cryptocurrency wallet Daedalus which is the best option if you want to buy Cardano (ADA). At the moment Daedalus is only supported by ADA, but the plans are to expand it to include more digital currencies with both BTC and ETH being added soon, according to the website.

Find the best trading platform. You capital is at risk when trading. Be careful.