Find the best trading platform. You capital is at risk when trading. Be careful.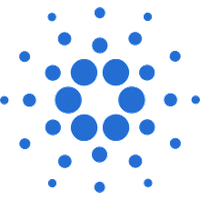 Cardano (ADA) is a popular cryptocurrency that was launched in 2017 by Charles Hoskinson, an Ethereum co-founder and a spokesperson for cryptocurrencies in general. Hoskinson made the decision to leave Ethereum a few years ago and has since worked with several blockchains and digital currencies before he started developing his own.
Cardano is based on a smart platform and the founders have put in a lot of effort to develop a currency that is more advanced than previous digital currencies. Like most other cryptocurrencies, Cardano is a decentralized and public blockchain. Cardano is also an open source code which means that the users can help update and adjust the currency in its core. It is getting more and more common for cryptocurrencies to have open source codes.
The brains behind Cardano are engineers and scientists that claim that Cardano is the first scientifically developed digital currency on the market. We don't know if we can agree on that, but we do think Cardano (ADA) is a very interesting and unique cryptocurrency. The name Cardano is taken from a famous Italian mathematician and scientist that lived in the 1500's.
It is important that you understand that Cardano is the name of the blockchain and that ADA is the name of the digital currency that is connected to the blockchain. In other words, Cardano is much more than just a currency – it's a complete network – and ADA is the cryptocurrency that's being used in that network.
Find the best trading platform. You capital is at risk when trading. Be careful.
What we like about Cardano (ADA)
Cardano is a decentralized cryptocurrency
It is considered more advanced than many other cryptocurrencies
Cardano launching
When Cardano was first launched the founders aimed their focus at the Japanese market and the official Initial Coin Offering (ICO) was held at a tech convention in Japan. This resulted in 95% of Cardano's first users being Japanese, which gave Cardano (ADA) the nickname "Ethereum of Japan."
Cardano's Exchange Rate
During the first half of December 2017, Cardano experienced a huge increase in value which resulted in widespread international interest for the currency. In a matter of a few days, Cardano's value surged with several hundred percent both in value per coin and in market cap. Because of this we have a feeling that Cardano will keep growing and that it will play a major role on the international market in the future.
Buy Cardano (ADA)
Unfortunately, the options to buy Cardano are currently still quite limited. The problem is that the currency is very new and that few brokers, exchanges, and wallets have had the time to evaluate and integrate it. If you would like to buy Cardano (ADA) as an actual currency you have to use the Daedalus wallet, it is your only option. Daedalus is a part of the Cardano blockchain and it's the official wallet from Cardano.
If you rather trade Cardano with a broker or an exchange you have a couple of options to choose between. However, the selection of available services to trade Cardano with is still limited, and it will most likely take another couple of months before we get access to more options.
Do You Want to Trade Cryptocurrencies?
Are you looking for information about investing in cryptocurrencies? Is there a specific digital currency you want to invest in? Well, then you have several brokers and even more currencies to choose from. We always recommend that you use a regulated and licensed broker and we have written detailed reviews about some of the best brokers and wallets in the industry. By sticking to our recommendations, you will ensure that you stay safe when trading cryptocurrencies.