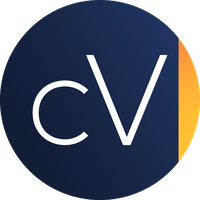 CarVerical is a project based on a blockchain that is used to create historical registers for cars in order to keep track of everything that's happened to the car during its lifetime. The aim is to introduce transparency and credibility to the used car market.
The idea with CarVerical is to record a car's complete history and then save the collected data on a blockchain where it will be stored permanently without the possibility of being modified. All of which will happen in real-time to avoid interference.
Website: https://www.carvertival.com/
Buy cryptocurrencies at Markets.com
Find the best trading platform. You capital is at risk when trading. Be careful.
The token and the CarVertical ICO
CV, the CarVertical token, is already listed on some exchanges. Eventually, users will be able to purchase CVs to get information about cars they are interested in buying.
CarVertical just finished their ICO were they collected over 15,000 ETH (20 million euro). Now they have initiated the project with a well-defined action plan that aims to create and launch a wallet during early 2018 and be fully operational by 2022.
How to Buy CarVertical
The CarVertical cryptocurrency is available on Kucoin and can be bought with Bitcoin and Ethereum. Because of this, you first need to purchase either Bitcoin or Ethereum then you must transfer those coins to Kucoin before proceeding to buy CVs.
Tweets by carVertical_com