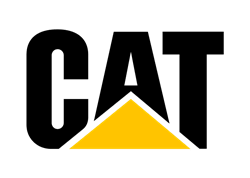 Caterpillar is an American company and the world's largest maker of construction and mining equipment, engines, industrial turbines and diesel-electric locomotives. The CEO of the company is Jim Umpleby, and in 2017 they had 98,400 employees and a revenue of $45.462 billion. Headquarters of the company are in Deerfield, Illinois. Three segments in which the company operates are construction industries, resource industries, and energy transportation.
Invest in Caterpillar – Caterpillar is one of the world's biggest construction equipment manufacturers. You can buy Caterpillar stock from New York Stock Exchange, Dow Jones and S&P 100. Furthermore, you can also invest in this company using CFDs.
What is the price of the Caterpillar stock today?
Buy the Caterpillar Stock – How and where do I invest?