Early Friday morning, China's commerce ministry posted a response to Trump's latest tariffs. According to the statement, China is ready to impose tariffs on 128 American products if an agreement cannot be reached with Washington.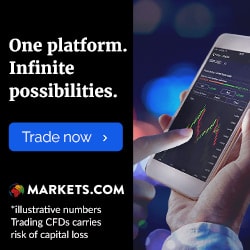 China has reacted to the controversial steel tariffs the U.S. government imposed earlier this year as well as the recent tech tariffs with an official response. In a statement that was published on China's commerce ministry website early Friday morning, the Chinese government threatened the U.S. with strict measurements if the nations can't come to a more peaceful agreement.
The proposed Chinese tariffs would include an additional 15% duty on American products such as wine, fruit, steel pipes, ethanol, and ginseng as well as a 25% duty on American pork products and aluminum. According to the statement, a total of 128 products with an annual value of $3 billion would be affected.
However, China's threat is small compared to the latest duties that Trump introduced on Thursday which are aimed at the booming tech industry in China. Those tariffs alone could be worth a total of $60 billion combined with steel and aluminum worth $45 billion. Because of this, the likelihood of an agreement between Beijing and Washington is next to none.
What Will Be the Effect of an Extended Trade War?
So far Trump has raised the duty on steel and aluminum goods coming from China as well as selected goods from the tech industry. Naturally, this can have a negative impact on American companies that rely on steel such as Ford and GM.
On the contrary, the tech-tariffs that were introduced on Thursday could potentially help boost the American tech market by limiting foreign competition. Within the near future, companies such as Apple, Microsoft, Nvidia, and IBM could see a bump in revenue and stock prices. For Chinese tech companies, the tech-tariffs could be devastating, and we'll have to see how companies such as Huawei deal with it.
On the other hand, the tariffs proposed by the Chinese government could affect several businesses in the U.S., although $3 billion in losses isn't enough to cause any major damage to the economy.
The Solution Could Be Easy
The best possible outcome from this ongoing trade war would be if the leaders of the world's two largest economies would sit down and come to an agreement for the future just like China is asking for. Whether or not Trump will agree to the dialogue is yet to be seen but considering his irrational behavior so far and the thriving American market, it wouldn't surprise us if he keeps the war going. 
Find the best trading platform. You capital is at risk when trading. Be careful.