Coinbase just confirmed that they have received a license from the Financial Conduct Authority in the United Kingdom. The license will allow Coinbase to offer new services within the European Union.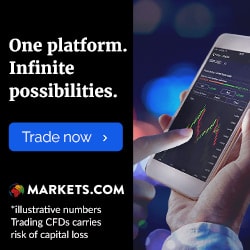 For a long time, Coinbase has been the most reliable service to use when buying cryptocurrencies for fiat money which means that for many, Coinbase is their first experience in the cryptocurrency world. Today there are several other options to buy cryptocurrencies for fiat, such as IQ Option, but Coinbase remains popular.
On Wednesday Coinbase announced that they had received a license to offer e-money from the Financial Conduct Authority in Great Britain. The new license will definitely help the company grow a large user base within Europe and by offering e-money services, Coinbase will become more accessible than ever before.
Coinbase's e-money license is effective immediately and the company has already briefed their customers on the updated user agreement that goes hand in hand with a high-level license like this. How the e-money product will look and what it will lead to is still unclear.
Who Else is Licensed by the FCA?
The FCA is one of the leading regulatory authorities in Europe for trading and investment products, and they have licensed many of the top services in the industry. The FCA's regulations and requirements are strict and they are known worldwide for their seriousness.
All of our recommended brokers are 100% licensed and regulated and several of them have received a license from the FCA, Plus500 being the leading one. If our brokers aren't regulated by the FCA they are instead operated under CySEC regulations which is equally as strict.
Read more about our top brokers right here:
Find the best trading platform. You capital is at risk when trading. Be careful.