Coinbase just announced that they are working on the release of the world's first cryptocurrency price basket. The new index fund will be based on the assets available on the GDAX platform and will weigh overall cryptocurrency market trends.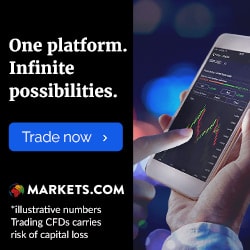 Coinbase COO Asiff Hirji told CNBC that the leading cryptocurrency marketplace is looking to create an easy to use index fund to expand their availability to more investors.
Like any other index fund such as the Dow Jones and the S&P 500, the new cryptocurrency index represents an average of the total market cap of several cryptocurrencies. The price will be based on the cryptocurrencies that are available on the Coinbase exchange GDAX which means it will not be affected by a majority of the smaller altcoins that are currently circulating on the market.
What Cryptocurrencies Does Coinbase Offer?
There are currently four cryptocurrencies available on the GDAX platform: Bitcoin, Ethereum, Bitcoin Cash, and Litecoin. There have been rumors about Coinbase adding more assets such as Ripple and even Tron, but nothing has been confirmed.
In the past, Coinbase has been very careful of only adding stable and trusted assets in order to not jeopardize customer funds. In fact, Asiff Hirji confirmed this at the same time as he announced the new index. "There has been a lot of discomfort from the SEC around a lot of these ICO-based tokens. We're not going to be the ones operating in the black," he told CNBC on Tuesday.
Note that the index only will be available to American traders. It is till unclear if it will become available globally.
Find the best trading platform. You capital is at risk when trading. Be careful.