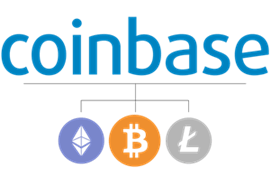 Coinbase has recently taken center stage in the digital world and it has raised many questions about their product and services. We decided to delve deeper and offer a rundown of all the most Frequently Asked Questions about Coinbase covering everything from basic information and safety issues to more serious questions about how the business is run.
What is Coinbase?
Coinbase is an online service for trading and storing digital currencies based in San Francisco, California. It is currently one of the most popular cryptocurrency services in the world. Coinbase is run side by side with the cryptocurrency exchange Gdax and is available as a brokerage service in 32 countries and as storage service worldwide.

Find the best trading platform. You capital is at risk when trading. Be careful.
What is Gdax?
Gdax – Global Digital Asset Exchange – is Coinbase's exchange platform where all the trading is conducted. Gdax was developed and launched to provide a more comprehensive product than Coinbase and to create opportunities for Coinbase to offer Ethereum and other digital currencies.
What Cryptocurrencies does Coinbase offer?
Currently, Coinbase offers Bitcoin, Bitcoin Cash, Ethereum, and Litecoin and there is a big possibility that more currencies will be added in the future. Cryptocurrencies can be bought in 32 different fiat currencies on Coinbase. Alternatively, you can buy Ethereum, Litecoin and Bitcoin Cash using Bitcoin on the Gdax platform, thus avoiding the need to deposit more money.
What is Coinbase famous for?
The founders of Coinbase have made a name for themselves for a few different reasons, both good and bad. Let us break it down:
Good:
Coinbase is a very user-friendly and beginner oriented brokerage service for cryptocurrencies. It is one of the most popular options out there, especially for beginners. It is with Coinbase that most people make their first cryptocurrency investments. They also offer several of the largest and most popular cryptocurrencies. Coinbase is also fully available for American citizens.
Bad:
Coinbase has a reputation for offering slow transaction times and huge fees which is frustrating for many. The fees are especially high when transferring Bitcoins which is why many recommend exchanging them to Litecoin before transferring to other wallets. You can also avoid the fees by only using Gdax.
Coinbase has also been known to freeze assets and trading accounts during surges, usually blaming it on their software not being able to handle large trading volumes. However, users tend to think it's to limit their own losses. They also made headlines in December 2017 for insider trading when they launched Bitcoin Cash. Read more below.
Is Coinbase Safe?
This is a very good question without a straight answer. The short answer is yes, Coinbase is safe, or at least as safe as an online cryptocurrency exchange can be.
That being said, trading cryptocurrencies is always associated with high risk and so is storing your digital currencies online. Lately, many of the leading cryptocurrency services have been hacked and there is a risk that the same could happen to Coinbase. If that happens you run the risk of losing all of your invested money without the possibility of getting it back.
Because of this, we recommend that you use another broker or wallet to store your currencies, especially if you have large amounts of money invested. The safest option is to use hardware wallets but you can read more about your options here.
How does the Coinbase verification process work?
In order to legally operate a financial service in the United States, Coinbase needs to verify the identity of their customers. This is done by a so-called ID verification where you send in a photograph of you ID – drivers license or passport. Note that emailed copies are not accepted.
The process is known to be slow and some people have been stuck waiting for weeks before getting verified. Another common issue is IDs get frequently rejected.
Our tip is to photograph your ID in a very well-lit room and/or use the flash on your camera. Also, make sure that ALL the information on your ID is clearly visible. Coinbase will also ask to take a picture of you and it is important that you smile in that picture.
Users that trade for large sums of money may be asked to also verify their physical address. This is most commonly done by sending in a utility bill that matches the information on you account and ID.
Coinbase 2-factor Authentication
To add an extra layer of security to your account and to further protect it from unauthorized access, you can add a 2-factor authentication to the login process. A 2-factor authentication can be done using four different methods:
Authenticator (Google Authenticator, Duo, etc.)
The Authy app
SMS
Voice call
A2F is not mandatory with your Coinbase account, but highly recommended because when it comes to cryptocurrencies you can never be too safe.
You also have the option of opening a Vault Wallet that comes with extra protection for your currencies.
What Payment Methods Does Coinbase Support?
You can buy and sell cryptocurrencies with your debit or credit card as well as with regular bank transfers. Most users can also sell their cryptocurrencies using PayPal.
Coinbase Transaction Fees
All transfers or fiat currencies in and out of Coinbase come with fees of between 1.9% and 4.9% depending on service and your location. Buy and sell transactions using SEPA in Europe are subjected to a fee of €0.15.
Bitcoin Transfer Fee
Additionally, for everyone transfering Bitcoin from Coinbase to another service or wallet there is a fee. It is important that you understand that all services charge a fee to transfer Bitcoin, however, Coinbase's fee has a reputation of being higher than most.
To transfer Bitcoin from Coinbase you will have to pay the equivalent of 25 USD/EUR/GBP in Bitcoin. A simple way to minimize the fee is to either first transfer your Bitcoins to Gdax and then to another wallet, or converting BTC to LTC before sending it.
Can I Use Coinbase On My Mobile Phone?
Yes, Coinbase has an app available for both Android and iOS that can be downloaded from the official app stores. Gdax is currently not available on mobile phones.
What Happened During the 2017 Coinbase Insider Trading Scandal?
In December 2017, Coinbase introduced Bitcoin Cash on their platform but even before the news about the launch was released the price of Bitcoin Cash skyrocketed. This lead to suspicion of insider trading, and when Bitcoin Cash touched $9,500 – more than twice as much as the actual market price – Coinbase decided to freeze all trading with Bitcoin Cash.
An internal investigation has been launched to see what actually happened and we will keep you updated on further developments of this situation.
All in all, we can say that Coinbase is a good option for beginners who are looking to invest small amounts of money. However, it is not the best option for serious trades because of safety issues and transaction fees that we covered above as well as the fact that Coinbase and Gdax don't offer altcoins.