We are hearing good news from the G20 Summit before it has even started. Mark Carney, the Governor of the Bank of England, has informed the G20 members that cryptocurrencies are not posing a risk to the global economy, at least not at this time.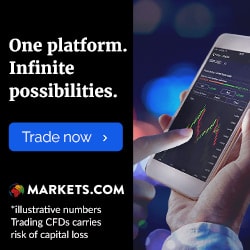 On Monday and Tuesday, central bankers and finance ministers from the G20 countries are meeting in Buenos Aires for an initial preparation for the actual summit that will take place in November. Several countries, including Japan, have already urged the members to consider the risks that cryptocurrencies can have on the world economy and that regulation is a must.
However, on Sunday before the meeting had started, the Governor of the Bank of England and Chairman of the G20's Financial Stability Board, Mark Carney, had sent a letter to members stating that cryptocurrencies are not as risky as many tend to believe.'
"The FSB's initial assessment is that crypto-assets do not pose risks to global financial stability at this time," Mark Carney declared in the letter.
This is indeed great news for the cryptocurrency market which has experienced struggles and scrutiny over the past few months. The negative outlook on cryptocurrencies has resulted in several huge price drops for Bitcoin, Ethereum, Ripple, Litecoin, and most other cryptocurrencies. It also gives us hope that the G20 Summit could result in positive change for the market.
What Can We Expect From This Week's G20 Meeting?
There is no doubt that cryptocurrencies will be one of the major talking points during the 2018 G20 Summit, and that most countries are leaning towards stricter regulations to protect economic stability. Right now, most of the G20 members are skeptical of cryptocurrencies, especially ICOs, but are highly supportive of blockchain technology.
That being said, there are widespread misconceptions about regulation and its effects among cryptocurrency users. The truth is that cryptocurrency regulation does not have to be a negative thing as long as it focuses on user protection and a safer marketplace. However, regulation that's too strict could be devastating, which is why the FSB's latest assessment could be a game-changer that could help move the market forward.
Right now we're just hoping that the members will listen to Mark Carney and the FSB and actually reassess whether or not cryptocurrencies are as risky as they claim. 
Find the best trading platform. You capital is at risk when trading. Be careful.