According to a report published by CNBC, a newly started Chinese cryptocurrency mining manufacturer has outperformed long-term industry leader Nvidia in terms of profit during 2017.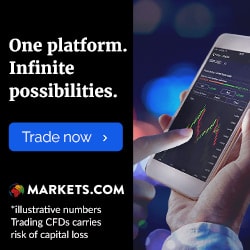 Bitmain is a Chinese company that produces hardware for cryptocurrency mining. The company was founded in 2013 and has experienced tremendous growth over the past 4 years. Bitmain designs and produces ASIC graphic cards (GPUs) that are commonly used to mine Bitcoin. The Chinese manufacturer has become famous worldwide for the AntMiner Bitcoin mining rig consisting of several GPUs, in addition, they also operate mining pools. In 2017, Bitmain reported a profit of between $3 and $4 million.
Nvidia is an American tech company that has been in business for well over two decades. The company makes all kinds of graphics cards and other computer components and has become famous for making GPUs for gaming computers. Many of Nvidia's GPUs can also be used to mine Bitcoin and other cryptocurrencies, which has helped the company grow in the past two years. However, in 2017 Nvidia reported profits just short of $3 million which means they were outperformed by a company with 20+ years less of experience.
Why do people use Bitmain instead of Nvidia to mine cryptocurrencies?
There is a simple reason why Bitmain has managed to do so well compared to such a well-established company, and it's all based on customers.
Nvidia still makes most of its profit selling GPUs for the gaming and computer industry. Only a small percent of their sales go to cryptocurrency miners, most of which are hobby miners that buy a couple of ASIC cards at the most.
Bitmain, on the other hand, makes upwards of 80% of their profits selling ASIC mining rigs to professional Bitcoin miners and they adjust the prices for their GPUs based on Bitcoin's price. This means Bitmain has managed to up their prices several times in 2017. 
Find the best trading platform. You capital is at risk when trading. Be careful.