Leaders from France and Germany are urging the rest of the world to open up for a cryptocurrency discussion at the G20 meeting that's scheduled later this year. Their biggest concern is global regulation.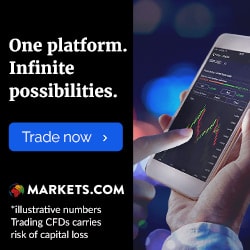 In a letter issued by state officials from both the French and German governments, finance ministers and bankers are imploring the rest of the world's leaders to consider the ever-growing need for cryptocurrency regulation.
The document is focusing on the urgent need to figure out a global regulatory system and it outlines several reasons why financial officials will have to start a discussion regarding the cryptocurrency market. It also states the need to expand existing regulatory bodies' ability to include virtual currencies in an attempt to "create an efficient pushback against the use of "tokens" and "virtual currencies" for the purpose of criminal activities." The officials are also recognizing that nothing can be done without a coordinated international effort.
Lastly, the French and German officials are asking the International Monetary Fund to conduct research and produce a report on the potential risks that cryptocurrencies pose on global financial stability. They want the report to be completed before the G20 summit that starts on November 30, 2018.
What Implications Could International Regulation Have On the Market?
In recent months, cryptocurrency regulation has gotten a bad name due to questionable decisions made by mostly Asian countries. However, regulation isn't necessarily a bad thing and if it's done right it could benefit both traders and the market.
Last week, the American Senate held a hearing regarding cryptocurrency regulation and focused especially on the need to control ICOs in order to protect consumers. Even though the hearing raised questions about the American government's ability to understand the cryptocurrency market, it does make sense. The issue right now is that pretty much anyone can start an ICO and collect money from "investors" only to disappear days before the planned release. With proper regulation, this could be avoided and thus create a safer environment for traders.
Moreover, a collaboration between the world's leading nations could further help to secure the market. Although, it is of the utmost importance that cryptocurrencies are regulated in a way that benefits the market without limitations, but whether or not that can be achieved is yet to be seen.

Find the best trading platform. You capital is at risk when trading. Be careful.