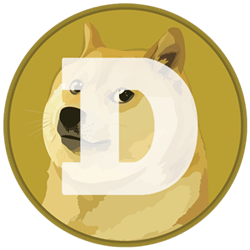 Dogecoin (DOGE) is a cryptocurrency that was created as a joke but that quickly gained recognition and rose to fame. The currency is based on the "Doge" the dog. Doge is a popular internet meme that has been circulating on social medias and reddit for several years. Today, the cryptocurrency that started as a joke has a market cap of close to $2 billion.
Unlike many other cryptocurrencies, such as Bitcoin and Litecoin, Dogecoin has a blockchain that supports new coins being created much faster. Dogecoins is still very limited in regular commercial use due to the fact that it's based on a meme, the currency is popular among gamers and for in-game purchases.
Dogecoin was created by a developer called Billy Markus from Portland, Oregon and according to him one of the goals with dogecoin is gain a bigger user group than Bitcoin.
Buy cryptocurrancy at Markets.com
Find the best trading platform. You capital is at risk when trading. Be careful.
What we like with Dogecoin
There is a huge amount of coins in circulation and more are being mined everyday.
Unlike, other currencies Dogecoin is quick and easy to mine.
Dogecoins is a great name for a cryptocurrency.
The cryptocurrency was created as a joke but is today worth close to $2 billion dollars.
Buy Dogecoin
There are several ways that you can buy Dogecoin and other cryptocurrencies. The most common way is to use an exchange or a wallet that offers Dogecoin but you can also use a broker to speculate in its value using CFD. We have listed some of the best exchanges, wallets and brokers here on the site and recommend that you read more about them to find a service that suits you.