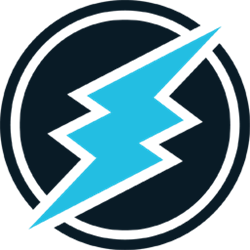 Electroneum is a digital currency that was founded by Richard Ellis in January 2017 as a part of a company called Electroneum LTD. From the beginning, Electroneum was based on an open source code from Bytecoin. But the company has since decided to switch Electroneum to Monero's source code instead. The Monero code is much more advanced and stable than the open source code from Bytecoin.
At the same time as the code was changed, a 0.01 ETN transaction fee was added for all transactions related to the mining of the currency. The fee was added in order to block users that were automatically mining Electroneum using scripted code because it was causing technical issues with the system. The introduced fee worked and the digital currency has since been much more stable. Electroneum has also performed well on social media with 87,000 followers on Facebook and 37,000 followers on Twitter.
Buy cryptocurrancy at Markets.com
Find the best trading platform. You capital is at risk when trading. Be careful.
The goal with the currency
The company has said that they want to reach 2.2 billion users by making mobile payments as easy and accessible as possible using QR-codes. Their focus is on developing apps for use in real life and online, and it is currently the only cryptocurrency available on Google Play.
First Attempt to Launch
The cryptocurrency's initial launch was planned for November 6, 2017, but because of a suspected hacking attack, the founders were forced to postpone it. The situation resulted in Electroneum dropping from a value of $0.18 to $0.024.
The Second Attempt
The official launch of Electroneum was on December 13, 2017. The second attempt was successful and the development was initially very positive. However, after the launch, the cryptocurrency shot to $0.013 before it fell back to $0.06 because of technical issues with Cryptopia.
Is Electroneum a scam or a reliable currency?
Users and experts have been warning against Elecroneum saying it is a scam. The concern over Elecroneum only grew stronger after the hacker attack on November 2. However, we believe that the company has proven themselves, especially after the re-launch on December 13. We feel confident that the Elecroneum could reach very high levels if the currency and app become more stabilized. To us, there is no doubt that the currency has all the potential to go very far and we have a feeling that this will be a currency to count on for the future.
Buy Electroneum
At the moment there is only one way to buy Electroneum and that is through Cryptopia. That being said, the company has announced that the cryptocurrency will be available through more well-known wallets such as HitBTC, Liwui, Evercoin, Bitfinex, Livecoin, Exmo, Polonies, and Bittrex.