On Monday, the New York-based blockchain company ConsenSys announced a partnership with TrueDigital and their brand new interest rate swap marketplace called trueEx. The main goal of the partnership is to create a regulated index price representing the price of Ethereum.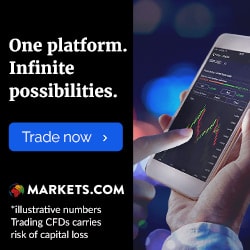 In an official statement, the two companies explain how they are looking to create a marketplace for cryptocurrency-based assets as well as a reference index for the price of Ethereum's dedicated token ether (ETH).
By creating an ether-Index, ConsenSys and TrueDigital would be well on their way to launching the first regulated trading asset based on the world's second largest cryptocurrency. The new Ethereum product would be a contract-based asset and it would most likely look similar to the Bitcoin futures that CEM and CBOE currently offer.
When Will The Ethereum Index Be Ready?
At the moment, the project is still riddled with uncertainty and it is relying on a Bitcoin contract that the two companies have sent to the US Commodity Futures Trading Commission (CFTC) for approval.
Getting an approval from the CFTC could potentially open the doors to more "mainstream" trading assets based on cryptocurrencies. This eventually would create new investment opportunities for people looking to trade cryptocurrencies in a regulated environment. 
Find the best trading platform. You capital is at risk when trading. Be careful.