Facebook is currently going through the biggest scandal the social media platform has ever experienced and is losing trust globally. At the same time, Zuckerberg is topping the list of planned insider stock sales and it is not helping the situation.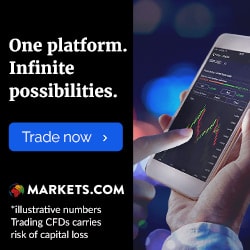 On Friday a scandal that would become one of the biggest scandals to ever be directly connected to an industry leading social media platform rocked the world. The allegations involve serious misuse of user data from both Facebook and Cambridge Analytica, the company who was in charge of Facebook ads for Donald Trump's presidential campaign.
The scandal has escalated since Friday, and on Monday the Facebook stock plummeted pulling down the rest of the market, a pattern that continued throughout Tuesday. When markets closed on Tuesday, the Facebook stock was down 12% over two days.
Unfortunately for Mark Zuckerberg it does not look like this story will blow over quickly and as more details continue to surface, the public outcry is getting louder. During late on Tuesday afternoon the hashtag #deletefacebook started spreading on Twitter and it has been trending ever since.
The #deletefacebook trend really took off when WhatsApp's former CEO Brian Acton told his 22k followers, "It is time. #deletefacebook." A bold move by the former CEO of a company that Facebook acquired for $19 billion a few years ago.
Based on what has happened so far, the Facebook scandal is far from over and we are expecting to see the situation worsen and for the Facebook stock to fall more during Wednesday.
Mark Zuckerberg Has Been Selling His Stocks
In the midst of this chaos, it has come to the media's attention that Mark Zuckerberg is topping the list of the highest insider seller of equity in any public company over the past three months. Naturally, this news made the situation worse. However, it seems like Zuckerberg isn't abandoning ship and that the selling of stocks had been planned for quite some time.
In 2017, Mark and his wife agreed on selling 99% of their shares in Facebook to donate to charity, and last weeks sale seems to be nothing but a pre-planned sell-off, meaning Zuckerberg might not even be in charge of it.
It can, of course, be demoralizing to see the CEO of a major company selling their assets in the midst of a crisis, and it will most likely encourage more investors to sell. Moreover, Facebook is undoubtedly stuck between a rock and a hard place and the social media platform needs all the help it can get and CEOs selling stocks will definitely not help.
How this dilemma will unfold and where it will take us is still unclear but we are convinced that this is not the end of it and that Facebook will continue to suffer, at least for the time being. This might even be the beginning of the end of the largest social media platform the world has ever seen.