On Tuesday, Mark Zuckerberg testified in front of the American Senate about the Facebook - Cambridge Analytica scandal and to the surprise of many, the company stock surged by almost 5%.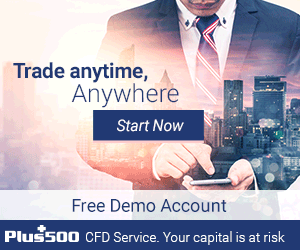 Earlier this year the largest privacy scandal involving Facebook unfolded, and since then it seems like the situation has only gotten worse. When users and investors found out that Facebook had been involved in leaking millions of users information to a private company called Cambridge Analytica, the stock quickly plummeted. Then users found out that Cambridge Analytica had been an important part of Donald Trump's presidential campaign and that the company had used illegal methods to win elections elsewhere in the world, and the Facebook stock plummeted even more.
The pattern has continued, and Facebook has had one of its worst months in a long time up until yesterday. When Facebook CEO Mark Zuckerberg stepped into his official Senate Hearing on Tuesday, the Facebook stock was already up 2.5%. During the hearing, the stock kept climbing and when the market closed, Facebook's stock price was up almost 5% marking the best day in two years for investors.
How Come the Stock Climbed During an Otherwise Negative Hearing?
The subjects discussed during Tuesday's hearing were indeed negative, however, it was the first time that Zuckerberg was grilled about the situation and that spread hope among users. In fact, Zuckerberg acknowledged that the events that unfolded were his responsibility and admitted that the company failed to protect user information, and in general, people appreciate honesty.
All in all, it seems like users and investors have regained some of their lost trust in Facebook after the Senate Hearing, even though the tension was high and Senator Kennedy told Zuckerberg "Your user agreement sucks!" By the looks of it, Facebook has made it through the worst of the scrutiny from the recent scandal, at least for now. And if they can work on developing better security measures and rebuilding their reputation, Facebook shouldn't have any issue keeping their role as the leading social media platform.
Not Everyone is Feeling Content
That being said, not everyone is happy about how the hearing turned out. Experts agree that a one-day-hearing is not enough to solve a situation of this magnitude and some claim that the hearing was set up in order to save Zuckerberg and Facebook. A growing group of Facebook users are demanding that more is done to solve the matter and that everyone involved receives the punishment they deserve, which right now seems highly unlikely. 
Find the best trading platform. You capital is at risk when trading. Be careful.