Find the best trading platform. You capital is at risk when trading. Be careful.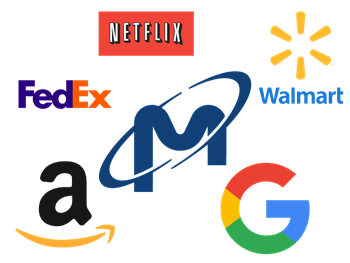 How do you actually find the best stocks to buy? We will in detail cover all you need to know about finding the best stocks and also list 6 really great stocks we have invested in.
Best Stocks to buy 2019 (TODAY)
We are currently updating our list for 2019, as a teaser, see 5 of our favorite stocks below.
Alibaba.
Amazon.
Home Depot
Intel
Starbucks
It shouldn't come as a surprise that the hardest part of stock trading is figuring out what stocks to buy. Out of the hundreds of stocks you can choose from, you need to find the ones that have the highest potential for growth. Our How to trade stocks section will help you get started.
However, you aren't guaranteed a profit even if you do find a good stock to invest in with high potential and a stable forecast. In order to find the best stocks to buy you must be resilient, hard-working, and also have a bit of luck, which is easier said than done.
There are, however, a few fundamental tricks that you can apply to increase your chances of succeeding and by using the right strategy it is not impossible to make a good investment. On this page, we will walk you through the process we use to find potential in the stock market and cover the top 6 best stocks to buy in 2018.
Before we get started we would like to remind you of the importance of using a good broker. It doesn't matter how well you place your investments if the broker you use ends up ripping you off. If you still haven't found a good stock broker to use we suggest you start with one of the following. All of these brokers are regulated and can help you find the best stocks to buy now.

This is How You Find Stocks to Buy
Now let us talk more about how to evaluate the market and find the best stocks to buy. Generally speaking, the analytic work can be divided into three stages, technical analyzing of the stock and the market, company evaluation, and the state of the regional economy. These three factors play a crucial role in figuring out what stocks to invest in, which is why we suggest you learn as much as you can before you start investing. By having a good understanding of what stocks to buy right now and what stocks not to buy, you will decrease your losses and increase your potential profit. Finding the best stocks to buy today does not necessarily have to be that hard. Let's start looking at how this can be done.
But before we do that, we want to provide you with a few recommendations of where it's best to invest in stocks. There are a few ways of investing in stocks, and you can learn more about that in our specific guide. However, if you're looking to start trading stocks today, we suggest you use one of the following brokers.
Find the best trading platform. You capital is at risk when trading. Be careful.
These are the best CFD brokers on the market right now and you really can't go wrong with any of them. They are all regulated with the necessary licenses to offer their services but more importantly, they have a good selection of some of the world's most prominent and popular stocks. Once you made up your mind the stocks can be traded at one of the brokers we recommend reading our IQ Option review.
Best Stocks to Buy now – Evaluate the Company
When you invest in stocks you invest in a company and therefore your first job is to study the company's potential in search of good stocks to buy. How big is the demand for the company's product and services? Are they about to launch a new product and how is that product expected to be received? Has the company recently initiated a new program or launched a product that will continue to grow and sell in the near future? What does the public think of the company and its management? It's your job to answer these questions and estimate how the company will perform.
Most banks and strategic agencies also offer forecasts and ratings for companies and you can learn a lot from their data. Don't forget that they have teams of trained economic professionals that spend their entire day studying the market and they usually know what stocks to invest in. You should always base your investments on your own work and gut feelings, but there is nothing wrong with listening to others.
By answering the above-mentioned questions, you can create a better idea of how the company operates and what factors could affect the stock price. We'll use an example and try to explain further.
Let's say that Apple is about to launch a highly anticipated new iPhone with several new features and services and you've heard rumors that they are working on signing some of the biggest musicians in the world to Apple Music. On top of that, Apple TV signed a deal with an amazing film director a few months ago and their first blockbuster is set to launch on Apple TV within the next few months.
With that kind of information, you can assume that Apple will do well and that the company will experience growth and an increase in funds which will have a direct impact on the stock price. This could be the first few signs that it could be worth investing in Apple. This is how you find the best stocks to buy now.
You can get most of this information from reading the news and staying up to date with the latest company information.
Best Stocks to Buy today – Analyze the Stock Price
The next step is to study the actual stock price which requires a more technical understanding of the market as well as basic knowledge of stock charts. How is the stock price developing and how has it developed over time? Those two questions are decently easy to answer and you can use the most basic stock graph to figure it out.
You will also have to study the stock price trend for which you will need more advanced and detailed stock charts. The goal is to figure out if the stock is in an upward trend and whether or not it has the potential to grow further. You should also look for signs indicating that a growing stock is about to turn for the worst then use this information to plan whether to invest now or wait until the price dips to get in at a lower price.
Additionally, a falling stock could be closing in on a rebound which could result in massive growth over a short period of time. You see, the market is constantly moving and sometimes when the market falls it can bring several stocks with it. Sooner or later the market will hit the bottom and rebound to new record levels. This happened in early 2018 when the Dow Jones dropped several thousand points over two weeks before completely recovering in a matter of days. Anyone who bought at the dip would have seen their investment grow a lot in a relatively short time frame.
Inspect the Market
The last aspect is also more technical and it includes studying the market and economy of the country where the stock is listed. What political party is in charge and what's their view of the stock market? Is there an election coming up and what would happen if the government changed?
A lot of us prefer to invest in the American market since that is where many of the most well-known companies are listed. So what is the political climate like today?
It's 2019 and Trump is President of the United States and the Congress has a Republican majority, and traditionally, this is a good thing for the domestic economy. In fact, the stock markets have been setting new records since Trump took office and there is nothing that indicates that this trend won't continue throughout his time in the White House. It might settle a bit but the market will probably not turn.
And why is that? Well, the Republicans are known for lesser market regulations and lower taxes, which almost always helps the market to grow. Trump has also proven that he's not afraid of implementing tariffs on import. Naturally, tariffs can hurt some companies and make it more expensive for the average consumer, but the goal is to use tariffs to help boost the domestic market.
Something to Consider About Stock Growth
Keep in mind that too much growth can be bad and that the market always corrects itself after intensive growth over time. Always be careful of investing after longer periods of growth and avoid buying "on the top." It's usually better to wait for a correction and a possible rebound before you invest.
Note that this is the current information for the United States in 2018 and that it can change quickly. It also only reflects the economic situation in the U.S. and not other countries.
Regular Stocks and Penny Stocks
The above-mentioned strategy works best if you're looking for traditional stocks to buy now. By traditional, we mean stocks that belong to well-established companies that are less likely to drop significantly or go bankrupt, for example, Microsoft, IBM, and Ford. Traditional stocks can be used for both longer investments and for day trading, and it is the most common type of stock to invest in.
Then there are stocks that are usually referred to as penny stocks. These stocks are much cheaper, usually under a dollar a piece, and they belong to smaller and more unstable companies that have usually just launched. The tactics used to figure out what penny stocks to buy is different because they tend to fluctuate a lot and are affected by smaller issues than traditional stocks. If you're looking to invest in penny stocks we recommend you take a look at our penny stock guide.
Best Stocks to Buy in 2018
After reviewing the 2018 market and all the involved aspects and factors, we have come up with the 6 best stocks to buy this year. There is naturally a big focus on the tech industry since it is booming right now but retail is looking quite strong and so is the delivery business. In fact, the tech sector recently reached its highest levels since the tech bubble in early 2000, and the sector shows no sign of slowing down. Because of this we, as well as many others, are urging people to look at the tech industry to find stocks to buy.
There is a whole bunch of attractive stocks to buy but here are our personal top 6 stocks to buy today in no particular order. This is not investment advice. Any trading involves risk and you need to be aware of that risk. Do not invest money you can not afford to lose.
Let us clarify. The listed stocks are not to be considered investment advice or even recommendations. These are our personal favorite stocks for the 2018 market, but there is no way for us to guarantee that they will be profitable. In fact, there is no way for anyone to guarantee that and the following stocks are only suggestions based on our preferences.

What stocks to buy*
1. Google, Alphabet Inc. (GOOGL)

Google is by far one the most influential companies in the world, if not the most influential. The Google stock is known for stable growth and great results in the long run. Right now, Google and its parent company Alphabet are working on several innovative products while they continue to establish themselves as the largest search engine ever.
We expect to see Google stock grow a lot in 2018 due to YouTube's ever-growing user base. Google might not be the most lucrative option in the short term, but as a stable long-term investment, this stock has it all.
2. Netflix Inc. (NFLX)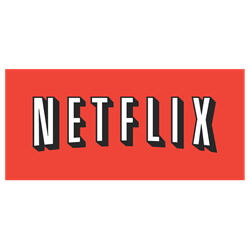 Netflix is a company with huge potential and a great stock to buy in 2018. The streaming service turned full on production company is currently leading the tech industry. With several high-profile premieres planned for 2018, we expect to see the stock continue to surge. There are also rumors that Netflix is starting a collaboration with the Obamas and that the former President and the First Lady will produce a series of inspirational shows exclusively for the platform.
A deal like that would be huge for the Netflix brand and one great reason why you should buy the Netflix stock today. What's interesting with Netflix is that they have managed to change the way we experience entertainment and they always seem to be leading the industry with great innovation. Because of this, we feel like Netflix could be a good investment for the long-term and not only 2018.
3. Micron Technology, Inc. (MU)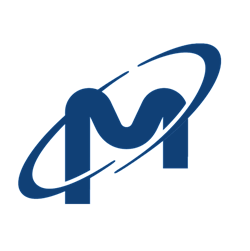 Micron is quite unknown as a company even though most people have used their products on a regular basis for years. In fact, Micron is one of the leading manufacturers of semiconductors in the world, creating flash memories and memory cards under the names Crucial and Lexar. The Micron stock has experienced unprecedented growth over the past two years, growing 330% since mid-2016 and well over 100% from early 2017 to early 2018.
The company is currently in the middle of a fantastic upward trend that is expected to last at least through all of 2018. Micron has been leading the development of memory cards for years, something they will most likely continue to do which is why we consider them one of the best stocks to buy in 2018.
4. Amazon.com, Inc. (AMZN)
Amazon offers one of the strongest and most stable stocks to invest in right now. The company is literally changing the way we live our lives on a daily basis and there is no doubt that it will be a driving force to count on for many years ahead. As Amazon continues selling Alexa at record levels, keeps introducing more users and companies to the Amazon Web Service (AWS), and slowly takes over the online food business after the acquisition of Whole Foods in 2017, we can expect the stock to keep increasing.
Never has there been a company that excels in so many industries at once and we will literally bet our money that Amazon is here to stay. The Amazon stock was on our investment list for 2017 and it is without hesitation that it remains as one of the greatest stocks to buy now in 2018.
5. FedEx Corp. (FDX)

FedEx has been working hard to establish itself as a leading delivery company in the world and it is definitely paying off. They are known for their speedy international deliveries and their ethical based customer care, and by now FedEx is one of the most recognizable companies ever.
These are only a few of the many reasons why FedEx is one of the best stocks to buy now. There have been talks about FedEx being threatened by Amazon since they have started taking over some of their own deliveries, but the truth is that Amazon is years of development away from ever being able to compete with FedEx. As icing on the cake, FedEx has seen strong and steady development over the past couple of years. To us, it's very clear that FedEx has one of the best stocks to invest in right now.
6. Walmart Inc. (WMT)

Walmart is quite the wild card on this list. Compared to the other stocks we mentioned, the Walmart stock has been performing quite irrational and unsteady for a while and the first few months of 2018 were a bit unstable. However, we do see the potential in Walmart for 2018 and they are working on several interesting projects that could help boost the stock quite a lot.
We are personally looking forward to seeing how the blockchain-based smart delivery system the company is working on will look, and we can't wait to learn more about the drone deliveries Walmart is planning.
On top of that, Walmart has been working hard on its online sales in order to compete with giants such as Amazon, Target, and Alibaba, and it seems like it might be working. All in all, Walmart is still one of the most recognizable companies in the United States and if they continue to work hard on being relevant, they have all the potential in the world to excel during 2018. It might be a wild card, but we honestly think that Walmart is a good stock to invest in today.7
On top of the stocks listed above, there is a huge selection of many great stocks to invest in. The tricky part is to figure out what stocks to buy. Again, this is a reminder that we are only listing stocks are interesting and we are not giving any financial advice here. If you are going to buy stocks and you are looking for financial advice you should consult someone with a license to provide such a service.
7. Tesla (TSLA)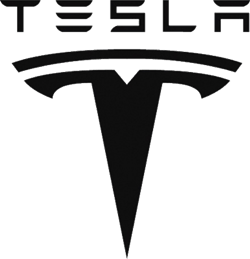 Tesla has been one of the most promising companies in America since the public offering in 2010. However, the journey has not been easy for the electric car manufacturer and shareholders are still waiting to see the company make a profit. In fact, the struggle has been so bad that Tesla remains one of the most short traded stocks in 2018, but that could all be about to change. In June 2018, Tesla finally reached the production milestone for their Model 3 car and as the company plans to open a massive factory in Shanghai later this year, we should expect to see production increase further. If and when production increases the stock will follow and hopefully by the end of this year we will see Tesla make a profit for the first time.
8. Verizon Telecommunication (VZ)
With a new CEO taking the reins in early August and a 5G network that needs to be laid out and activated, Verizon has great potential for the next coming few months. As one of the top three telecom companies on the American market and an ability to constantly drive the industry forward with innovative solutions, Verizon will remain a force to reckon with in the future. Compared to competitors such as AT&T that recently bought Time Warner, Verizon focuses on innovation and new products instead of mergers and bidding wars. And it seems to be working for them. Verizon is still such a well-established company that you can't expect any major growth in a short time, although as a long-term investment, the Verizon stock has all the potential in the world.
Summary of How To Find The Best Stocks To Buy in 2018
We've provided you with a quick insight into what's needed to find the best shares to buy, and it's now up to you to start analyzing the market. There is, of course, much more to learn about stock trading and for that, we recommend our other detailed guides as well as the guides provided by our recommended stockbrokers. Before we end this guide we want to clarify that the single most important factor when you look for stocks to buy is demand and supply. Individual stocks are always the most affected by a company's performance, and company performance can always be traced back to demand in products and services. So, do you know what stocks to buy today? This is a tricky and complex subject so be aware that it can take some time before you get the hang of it.
If you don't know where to start looking for stocks to invest in, we recommend that you start with our list of the 6 best stocks to buy in 2018. Also, don't forget to only use reliable and regulated brokers that have been recommended by us. Otherwise, you risk having your personal information jeopardized and your invested capital stolen. By using our recommended stockbrokers, you will guarantee your own safety.
* Keep in mind that any stocks listed in this article should not be seen as investment advice. Any information in this article should not be seen as investment advice. Never trade for more than what you can afford to lose.