Bitcoin is slowly but surely increasing its coin value and is now closing in on $12,000 for the first time since the end of January. The king of cryptocurrencies has been trading over $11,000 since Friday and has been increasing quickly over the past 24 hours.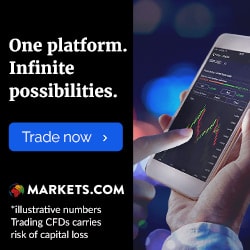 It has not been an easy recovery for the cryptocurrency market after the numerous price crashes it has experienced. Bitcoin is one of the cryptocurrencies that has performed best, but it has still been an intense struggle over the past few weeks. Since mid-February, Bitcoin has fluctuated around $10,000 only breaking the $11,000 mark on a handful of occasions, although this week has gotten off to a better start.
After remaining above $11,000 since Friday, Bitcoin has continued to gain without losing too much in between. On Monday morning, Bitcoin gained over $500 and it appears the trend will continue.
Bitcoin still has a long way to go before reaching the all-time high levels of $19,000 but at least the situation is better than it has been in months. There are also several planned developments for the market in the coming month, which most likely will help Bitcoin and other cryptocurrencies recover even faster.
How Does The Rest of The Cryptocurrency Market Look?
The cryptocurrency market looks hopeful this Monday morning. Most of the top 20 assets are in the green with only four being in red, Ripple is doing best with 20% gains followed by Monero at close to 10%. There are a couple of major announcements planned for several cryptocurrencies this week and we can expect to see overall growth.
Don't forget to stay updated on the latest cryptocurrency prices with our newly released pricing chart.
Moreover, the SEC is cracking down on the industry with several new subpoenas but the market doesn't seem too bothered which is a great sign of stability.
Find the best trading platform. You capital is at risk when trading. Be careful.