Find the best trading platform. You capital is at risk when trading. Be careful.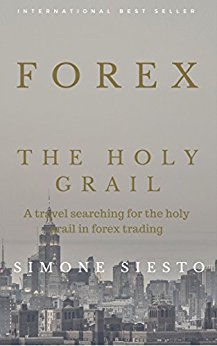 Education and training are the two most important factors that all forex traders need to focus on in order to become successful at forex trading. If you don't educate yourself on the forex market and efficient trading, you can't expect to make any real money.
To help with this issue, all forex brokers offer educational programs with videos, tutorials, and forex trading ebooks that you can easily access through their websites. However, in our opinion, not all brokers offer information that is comprehensive enough. In order to learn as much as possible, you will have to search for information outside of your broker's library.
Hundreds, if not thousands, of trading ebooks and books, have been written about forex trading and we strongly recommend that you read as many as you can. Don't forget that there is no such thing as bad knowledge, especially not when it comes to trading.
To help you get started we have recommended some of the best and most important books on the market right now. Most of these books can be bought through Amazon.com but if it's a trading ebook it can sometimes also be downloaded as a PDF.
If you are looking to get started with a forex broker we recommend that you read our Plus500 review, Etoro review or IQ Option review first. Or check out all the best forex brokers.
Top Three Choices
The first three forex trading books we'll mention are the ones we would recommend to anyone who's interested in trading with currencies. They are not necessarily the latest publications or the most detailed strategy books, but they will give you a greater understanding of the forex market and how to best use it for your own gains. If you could only read three books about forex trading these three are should be it.
Forex The Holy Grail written by Simone Siesto. This book is considered to be the actual Holy Grail of forex trading books as it provides a wide range of applicable examples and it debunks many forex trading myths. It is sold both as a paperback and as a forex ebook on Amazon.com
Currency Forecasting: A Guide to Fundamental and Technical Models of Exchange Rate Determination by Michael R. Rosenberg. This book was first released in 1995 and has been a useful tool for countless forex traders over the years. It is quite advanced and requires a bit of prior knowledge, but is nevertheless a must-read for all serious forex traders. It is sold in paperback on Amazon.com
Day Trading and Swing Trading the Currency Market: Technical and Fundamental Strategies to Profit from Market Moves (Wiley Trading) written by Kathy Lien. This forex trading book is a great introduction to day trading and a must-read for anyone who wants to make a living from forex trading. It can be a very useful tool for everyone who's trying to develop trading strategies and is on many bestseller lists. You can buy it as a paperback or for Kindle on Amazon.com
Forex Trading Books for Beginners
The three above mentioned trading books are all quite advanced and should be a part of everyone's must-read list. However, the three following books are better suited for beginners who are looking to get a better basic understanding of the forex market.
Currency Trading for Dummies by Brian Dolan, Kathleen Brooks, and Mark Galant. This forex trading book is a part of the renowned "for Dummies" book series and should be the first book you read before you start trading currencies. It covers all the basic information and will prepare you for the lucrative FX market.
How to Make a Living Trading Foreign Exchange by Courtney Smith is a great introduction to all the basic aspects of currency trading. It also comes with important tips for risk management – something all traders need to practice.
Forex for Beginners by Anna Coulling offers a comprehensive insight of the forex market without promises of huge profits and 100% successful trade rates. It is a perfect trading book for beginners but can also be used by more experienced traders that need to refresh their knowledge.
Amazon's Best Selling Forex Books
We have also included a list of Amazon's top three selling trading books at the moment to give you an idea of what trading books are popular right now.
High Probability Trading Strategies: Entry to Exit Tactics for the Forex, Futures, and Stock Markets by Robert C. Miner. As the title explains this book encompasses more than just forex trading but it is still a great read for forex traders. Mr. Miner is a well-known trader that wrote this book to help traders become more confident in the decisions they make on the market. It is currently the number 1 selling trading book on Amazon.com.
Number two on Amazon's best sellers list for trading books is How to Make a Living Trading Foreign Exchange by Courtney Smith. We've already mentioned it in the section called "Forex Trading Books for Beginners."
The New Sell and Sell Short: How To Take Profits, Cut Losses, and Benefit from Price Declines by Alexander Elder. This is an amazing book that focuses on all forms of trading (the stock market in particular) and offers good tips on how to minimize loss in all markets. By reading this book, you can ensure that you'll never lose too much money, even if you're trading stocks, currencies, or commodities.
Forex Ebooks
Many traders prefer to read ebooks instead of paperbacks since forex trading is done over the Internet. Therefore, we are also recommending three forex trading ebooks that we think every trader should read.
Note that all major forex brokers offer their own forex ebooks as a part of their educational material. Thus, we recommend that you take a close look at what your preferred broker offers.
Candlestick for Support and Resistance is a free forex trading ebook that offers a quick overview of Candlestick strategies.
Six Forces of Forex by Scott Owens offers a comprehensive guide to everything related to forex trading. This ebook is only 15 pages long but contains some extremely valuable information.
How to Trade a Currency Fund is another interesting read that covers everything from why people trade to how you can start trading currency pairs on a professional level.
Books on Alternative Currencies
As a little bonus to all our readers, we thought we could offer a few recommendations when it comes to books about cryptocurrencies and how to trade with them. Due to cryptocurrencies digital nature most of these books are ebooks that you can either download online as a PDF or buy from Amazon for your Kindle.
Bitcoin: The Ultimate Guide to the World of Bitcoin, Bitcoin Mining, Bitcoin Investing, Blockchain Technology, Cryptocurrency by Ikuya Takashima. This trading ebook is like the bible of Bitcoin books. It is the most comprehensive and interesting book that has been written on the subject to this day, and a necessity for anyone looking to invest in Bitcoins.
Ethereum: Ultimate Guide to Blockchain Technology, Cryptocurrency and Investing in Ethereum (Digital Currency Book 2) by Matthew Connor contains everything you could possibly learn about Bitcoin's biggest competitor – Ethereum.
Bitcoin and Cryptocurrency Technologies: A Comprehensive Introduction by Arvind Narayana, Joseph Bonneau, Edward Felten, Andrew Miller and Steven Goldfeder. This book offers a comprehensive introduction to the often misunderstood technologies that control all digital currencies. The focus is primarily on Bitcoin but there is also plenty of information about other cryptocurrencies and blockchains.
Pick your next Forex book carefully
If you are about to start reading about forex trading it's always good to be careful with what you choose to read. There are many great educational reads out there but you can find a lot of bad reads as well. Many books come with misleading and sometimes completely incorrect information. Before you start reading:
Who is the author? Is he well recognized within the finance community?
Are there any reviews available for the forex book? are they good or bad?
Is the information objectively written or is it marketing material for a broker?
Summary of the Best Forex Books
In today's society, most of us get the majority of our knowledge from sources online, mostly due to the accessibility of the internet. But it's not always the best option, and there are many reasons to look for advice and skills outside of the internet. Books tend to be a great source of information, no matter what subject you're interested in. And even though a lot of guidebooks can be outdated, there is new material published in books all the time.
Not to mention e-books which have experienced an explosion in popularity lately. What we're trying to say is that you shouldn't overlook the importance of seeking knowledge from books, especially not when it comes to trading. Some of the best forex trading tips can be found in books written by experts, which is why we decided to list the best forex books on the market.
Whether you're new at forex trading or an experienced trader, the books listed above can provide you with value and added knowledge which you can later apply to your investment strategies.
Find the best CFD-Broker here.
Find the best trading platform. You capital is at risk when trading. Be careful.