Google has decided to ban all advertisement related to cryptocurrencies including wallets, brokers, and ICOs. The updated ads policy is very similar to the one Facebook decided to implement a few weeks ago.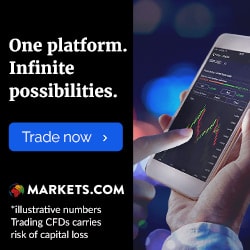 In a controversial decision, Google has decided to follow Facebook and ban all cryptocurrency related advertisement on all of their platforms. News about the updated policy broke as Google published their yearly "trust and safety" report on Monday afternoon.
According to a company statement, the new ads policy will come into full force on June 1, 2018, and it will include all forms of cryptocurrency-related ads, just like the ban Facebook introduced earlier this year. That means that no cryptocurrency wallet, broker, ICO (Initial Coin Offering), or any other service will be allowed to advertise their cryptocurrency services on Google's platforms.
The strict approach has been met by some concerns from several parties since it will affect even the most legitimate services that provide good and trustworthy information.
"We don't have a crystal ball to know where the future is going to go with cryptocurrencies, but we've seen enough consumer harm or potential for consumer harm that it's an area that we want to approach with extreme caution," Scott Spence, Google's director of sustainable ads, told CNBC. 
Find the best trading platform. You capital is at risk when trading. Be careful.