How to buy Ripple (XRP) if you are living in the UK (Dont worry, this article is very much applicable if you live outside of the UK too). We will in this guide cover a few stupid methods of buying ripple in the UK, a few great ways of doing it and terrible ways that should be avoided at all cost. So buckle up dory because we are in for a wild ride.
How do you buy Ripple in the UK? It's simple, but still hard – this is a guide to get you started. We are going to list a few different ways of buying Ripply in the UK. A few epic ways buying XRP, and a few stupid ways of investing in the popular cryptocurrency. The first thing you need to know is that buying Ripple in the UK can be very simple, and very complicated, depending on how you choose to approach it. It can also be safe if you do it the correct way and very unsafe if you do it the wrong way.
First of all, we are going to start off with an incredible safe but also an incredibly stupid way of buying Ripple. Most of you won't be interested in doing it this way, and we fully understand that. Still, it's apparently one of the common ways of buying ripple in the UK so we list it. Also, we'll show you several better options after this one.
Buy Ripple, after buying Bitcoin, Ethereum OR Litecoin AND then exchanging it/buying Ripple in an exchange or via a cryptocurrency trading platform.
Disclaimer: Stupidly long buy safe way of buying Ripple in the UK. We agree this is perhaps not the greatest way of getting your hands on Ripple but it is one of the popular ones so we feel forced to list it down. Also, apologize for the longest title in the world. Its a metaphor for the complicated process of buying Ripple this way!
Step 1 – Sign up for Coinbase and pray for the verification process to be fast
Heard about Coinbase? One of the largest cryptocurrency companies out there? They are great, and safe, and usually very slow.
Coinbase is one of the safest ways you can buy Bitcoin, Ethereum, Litecoin, or Bitcoin Cash if you are living in the UK. They also operate in the United States, Canada, Europe, UK, Singapore, Australia and a WHOLE BUNCH of other countries. Coinbase has been featured in The New York Times and WSJ as one of the best options for buying the large cryptocurrencies.
What you need to do is create an account, send in verification documents (passport, utility bill etc), wait for approval on the verification documents, and finally you are all set. But then what?
Step 2 – Buy Bitcoin, Ethereum, Litecoin or Bitcoin Cash (You can not buy Ripple from Coinbase)
Yes, you read that right, you need to get your hands on one of the four large ones because Coinbase does not sell Ripple in the UK, or anywhere else for that matter.
Step 3 – Exchange or trade your BTC, LTC, ETH or BCH for Ripple
Also, you need to understand that you won't actually be buying Ripple from Coinbase. You will be using Coinbase to get your hands on one of the largest cryptocurrencies, and then use that to buy Ripple. So you either need to set up a crypto wallet or store them somewhere safe. This is a whole other topic and if you look around on our website you will be able to find out how you do that too.
Final verdict
We really like this way because its safe, but its also so stupidly complicated that we find it hard to recommend it. Also, its mostly safe during the time you use Coinbase. As we have talked about before, there are still plenty of shady exchanges, wallets and trading solutions for cryptocurrencies. Still, this is one of the common ways of doing it and its also considered to be one of the safer ways of buying Ripple.
Buy Ripple in UK with IQ Option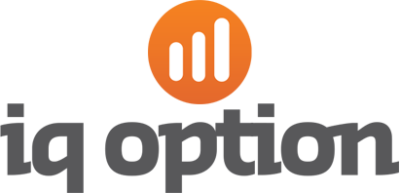 IQ Option probably the one broker that adopted really well to cryptocurrencies, they offer most of the common ones and Ripple is included in their selection. You can invest in cryptocurrencies either by CFD trading (contracts for difference) or by actually buying them and storing them in IQ Options very own wallet.
Now, IQ Option removes quite a lot of complication with buying Ripple (or any other cryptocurrency they offer) but they do in return charge a hefty fee which ranges from 2% to 5%. Be on the lookout for this, especially if you plan to invest with your big boy pants on.
Step 1 – Head over to IQ Option, sign up and endure a pretty hardcore verification process
Creating an account is easy but you need to be prepared for a quite extensive verification process, much more extensive than most other crypto exchanges. They will ask you for ID (or passport), utility bill, several questions about your financial situation etc. Why? Because they are regulated by CySEC, basically, the license they have to operate their business is pretty close to a bank license. This comes with tight rules. On the upside, it is very safe to trade with IQ Option.
Once you have managed to sign up and deposit money into your account you will be able to invest in cryptocurrencies, hurray, in two different ways, hurray.
Alternative 1 – Invest via CFDs
CFD is short for contracts for difference and by using this method you are not actually owning Ripple. Instead, you enter a contract with IQ Option where you buy at the current price, and once you sell, you sell at the current price at that given time. Read more about CFDs here, and find some of the best CFD-brokers here.
Alternative 2 – Buy Ripple and store it in the IQ Option exchange Hodly.
IQ Option has also started offering the option of buying cryptos and storing them on a wallet that comes with the account. Free of charge. This is a very interesting way of investing in cryptocurrencies as it removes a f*#!load of complicated we previously had to endure. Do you know how to set up a wallet? Its OK, barely I do and I have worked with cryptocurrencies for many years.
Final verdict:
Two great and very simple ways of investing in Ripple, altough it can be quite costly though. The rates and fees are a bit different depending on time and which cryptocurrency you are going to buy. Confirm current fees before investing.
Buy Ripple directly using BitPanda
BitPanda is a cryptocurrency exchange that offers a great option where you can buy Ripple directly using fiat money. This is not totally common today as many exchanges would demand you convert you fiat into Bitcoin, Ethereum, Litecoin or Bitcoin cash before you acquire any alternative coins.
Disclaimer: We have not used BitPanda ourselves and we need to mention that, we did, however, do our due diligence before deciding to list them in this article.
Step 1 – Register an account and go through the usual KYC process
You are never getting away from the KYC process. This is known as know your customer and it's typically a requirement for these types of companies. Even most unregulated companies do a KYC process.
Step 2 – Do you own due diligence
Although BitPanda seems like a really cool option for buying Ripple in the UK we would really like to point out that we have not tried them ourselves, so we kindly ask you to not be lazy and do your own due diligence before you do anything stupid. They seem legit, just with an underperforming customer service. But who knows whats real or not on the internet.
Final verdict:
This method seems really great and easy. Have you bought any Cryptos using BitPanda before? Please leave us a comment and share your opinion.
More options will be listed here
Our long-term goal with this article is to keep listing options for buying Ripple in the UK, once we come across a really good method we will put it up here. For guidance on how to avoid getting screwed over and hustled we recommend that you read our Common cryptocurrency scams –  5 ways to get ripped off.