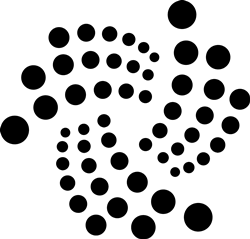 IOTA is one of the younger cryptocurrencies on our list. It was first launched on June 11, 2016, and it wasn't a massive hit from the beginning, but it has since gained quite the momentum. In December of 2017, IOTA surged and became the fourth biggest digital currency based on market capitalization, and it has proven itself to be a currency that everyone should keep an eye on. IOTA is a distributed ledger that was developed to enable communication and transactions between devices on the Internet of Things – IOTA is an abbreviation of Internet of Things Application.
Buy cryptocurrancy at Markets.com
Find the best trading platform. You capital is at risk when trading. Be careful.
What We Like With IOTA
IOTA transactions are always free no matter the size. The system that supports the currency can handle an unlimited amount of transactions at any given time. Because of this, you get your transaction confirmations almost immediately. IOTA is supported by a non-profit organization called the IOTA Foundation that makes sure that all technical aspects of the currency run smoothly.
IOTA's Beginning and Development
IOTA was developed by David Sønestebø, Dr. Serguie Popov, Sergey Ivancheglo, and Dominik Schiner. The currency was officially launched in 2016, but the idea behind it and the developments started already in 2015. The same year a beta version of IOTA was tested with a group of volunteers.
When the beta version of IOTA was launched, a total of 2,779,530,283,277,762 digital tokens were produced. This number is fixed which means that there can never be more coins created. This also means that IOTA can't be mined like other cryptocurrencies such as Bitcoin, Ethereum, and Litecoin.
The fundamental idea with IOTA was to create a cryptocurrency that was always free to use and that had faster transaction times than any other digital currency. Additionally, the system used for the currency can handle an unlimited amount of transactions at any given time which means that it is easily scalable. A system like this also means that IOTA, just like Ethereum, can be used for more than just a currency. It is an infrastructure developed for transactions in exchange for data on the internet.
The founders want the IOTA infrastructure to be used by corporations to explore new business-to-business (B2B) models by enabling them to exchange technological resources online, instantly and completely free of charge.
The IOTA Exchange Rate
Since IOTA can't be mined, its exchange rate works differently from other cryptocurrencies that you might be familiar with. Like all digital currencies, the rate is based on demand but because more coins cannot be created IOTA is even more decentralized than, for example, Bitcoin. When the demand for IOTA increases the value rises, but what makes IOTA unique is that the transaction speed also increases. In other words, IOTA is a system that constantly improves itself to meet higher expectations.
Another aspect that makes IOTA unique is that you can't trade it with regular fiat money but only with other cryptocurrencies. In order to trade IOTA, you first need to invest in another digital currency and then use that currency to buy IOTA. Let us explain further.
Let's say you want to invest in IOTA, then you first have to buy either Bitcoin or Ethereum. Then you have to transfer your BTC and ETH to a cryptocurrency exchange or wallet that sells IOTA. We talk more about services you can use to buy IOTA further down on this page.
As we mentioned before, IOTA experienced a slow start when it was first launched. But in 2017, IOTA started gaining momentum, and in December 2017 the currency exploded and gained $10 billion in market cap and 200% in price per coin overnight. At the time of writing, IOTA is the fourth largest cryptocurrency on the market.
Trade IOTA
If you're interested in IOTA, you have a couple of options that you should know about. But, you should also be aware that your options are still limited compared to other more well-known digital currencies. After the latest price surge, we do expect to see more options becoming available.
The first and most obvious way of trading IOTA is by buying it through the dedicated cryptocurrency wallet that was designed specifically for IOTA. The wallet can be downloaded from GitHub and is the official way of trading IOTA.
Additionally, there are a few alternative ways to invest in IOTA. For example, you can use a cryptocurrency broker or a cryptocurrency exchange to trade IOTA. The most common and accessible option is to use the Hong Kong-based exchange Bitfinex.
You also have the option to speculate on the IOTA exchange rate using binary options. At the moment, IQ Option is one of the few brokers that offer IOTA as a part of their selection. IQ Option is also one of the brokers that we recommend and a great choice for anyone looking to trade IOTA as binary options.
To learn more about cryptocurrency brokers, we suggest you take a look at our recommendations. We provide detailed reviews of all the biggest and best brokers so that you can compare them and learn more about their services.
IOTA Conclusion
IOTA is a relatively new but very interesting digital currency that recently experienced a massive boost. This currency is different from many other digital currencies in many ways. For one, a set amount of coins have already been created and that amount will never grow. Also, the system used to support IOTA can be used as much more than just a currency.
What we personally like with IOTA is that it is easier to use and more practical than many other cryptocurrencies, especially considering that all transactions are free and that an unlimited number of transactions can be handled at the same time. The currency is also backed by a non-profit organization that makes sure that everything is working but without controlling the actual currency or its value.