Find the best trading platform. You capital is at risk when trading. Be careful.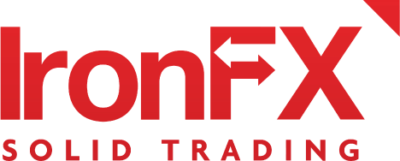 IronFX claims to be "The Global Leader in Online Trading" and we find it hard to disagree with them. IronFX is an all-around genuinely great broker that offers traders all the possibilities and opportunities needed to succeed with
CFD trading
. As the name entails, IronFX offers
forex (FX)
trading but the total product provides so much more than that. In fact, IronFX provides access to 6 asset classes and over 200 underlying assets. This is a top broker in its purest form, and we suggest you read on to find out more about them below.
Is IronFX a Scam?
We and thousands of other traders wouldn't be recommending and using IronFX if they were a scam. IronFX is a legitimate CFD broker that you can use without having to worry about the safety of your personal information and invested funds.
How can we be so sure of this? Well, IronFX is a regulated broker, meaning it operates under strict requirements and is subject to regular audits. The people in charge of the service are also required to always put the customer first and provide support to any and all issues that might arise.
Not only is IronFX a regulated broker but they are regulated by a separate license from three of the world's leading regulatory bodies. The Cyprus Securities and Exchange Commission (CySEC) regulates IronFX within the European Union as well as other parts of the world, and so does the Financial Conduct Authority (FCA). On top of that, IronFX has a license from the Australian Securities and Investment Commission (ASIC), which is one of the strictest authorities in the business.
IronFX's Tradable Assets
IronFX has a selection of underlying assets that have been divided into 6 separate classes.
Forex is the main category that IronFX focuses on, and as a trader, you can trade most of the world's popular currency pairs.
Iron FX also offers commodities trading split into two categories commodities and metals which cover energy commodities, gold, and silver.
Shares is another major group of assets available on the IronFX platform with some of the largest companies on offer.
You can also speculate on the price of several indices on the American and European market.
Futures is a group of interesting investment forms available through IronFX and something we suggest you take a look at.
Cryptocurrencies have been available on IronFX since 2017, and it's one of the more popular classes. Trade Bitcoin, Ethereum, Litecoin, and Ripple with IronFX.
What Trading Platforms Does IronFX Provide?
We especially like that IronFX provides a simple but efficient selection of trading platforms. Instead of several fancy and advanced tools for different markets and accounts, IronFX offers one tested and respected platform. With a trading account on IronFX, you get access to the MetaTrader 4 platform as well as the MetaTrader Webtrader. This might seem a bit simple for the untrained eye, but it is in fact, all you need to trade the assets that IronFX offers. MT4 is available for PC, Mac, Android, and Apple across most available devices.
In addition, IronFX has a Personal Multi-Account Manager (PMAM) that allows you to operate several trading accounts at the same time. This feature is especially practical for professional traders.
IronFX's Large Selection of Trading Accounts
IronFX has over 10 different trading accounts depending on what you are looking for in terms of tools, perks, and investment opportunities.
Among the accounts, we find a Micro Account for smaller investments, a Premium Account for regular traders (the most commonly used), and a VIP Account for people with a lot of available funds. IronFX also has an account with fixed spreads and a Mirror Account used for copy trading. There are many more accounts with specific features and some that have been developed for companies. We suggest you take a look at IronFX's selection before you decide on how you would like to trade.
For beginners, there is the option of opening an IronFX demo account which gives you access to $100,000 in virtual money to use on the MetaTrader Webtrader.
IronFX Customer Support
There is no such thing as a perfect broker or a perfect trader, and sooner or later you will run into an issue. When this happens, you can quickly get in contact with IronFX's customer service.
There are two ways of contacting IronFX. You can either email one of their many local email addresses listed on their website. [email protected] is the largest one, but there is a specific email address depending on what your issue is. Otherwise, you can call one of their many support phone numbers to speak directly with a person from IronFX's professional support team.
We think it's a bit of a let down that IronFX doesn't provide a live chat and we hope they add one soon. However, their support is very professional and quick to help.

Find the best trading platform. You capital is at risk when trading. Be careful.