The Dow Jones and the S&P 500 both hit a peak on Monday and everyone thought the market correction was finally over. Yet, after three days of losses worries are rising that the market could drop even further.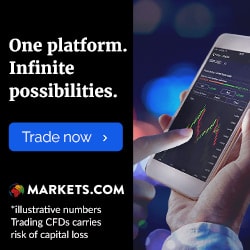 The American stock market has been falling since Monday and it looks like the correction that started in early February isn't over yet. Both the S&P 500 and the Dow Jones are down over 1,000 points this week and this might not be the end. In fact, the S&P 500 has already wiped out all its year-to-date gains and the Dow Jones dropped over 420 points after Trump announced steel tariffs on Thursday.
Some people still have their hopes up for Friday and want to see the market close the week on a positive note. However, considering the major sell-off that occurred on the Asian markets during Friday morning, that is not too likely.
Is the Correction Really Over?
Experts can't seem to agree on the conditions of the market. While large parts of the stock market have regained much of their value since the correction ended, with the tech-sector leading the way, more than half of the S&P 500 stocks are still within correction levels. Moreover, according to a paper published by Morgan Stanley the other week, the market has not yet seen the worst and we should prepare for additional setbacks.
Find the best trading platform. You capital is at risk when trading. Be careful.